Press Release
Tosa Village Café Hollander Closing for Quick Renovation
When the café reopens, guests can expect refinished floors, a redesigned bar area, new seating options and an increase of the number of draught lines.
Milwaukee, WI – December 27, 2016 – The Lowlands Group announced today that it will be closing their Tosa Village Café Hollander location for renovations beginning the afternoon of January 2nd, with a planned reopening of January 13th. The group recently renovated their Downer Avenue Café Hollander in November and will be making similar improvements to its Wauwatosa location as well.
"We've been planning an update in Tosa for a while and with the Village streetscaping project nearing completion, the timing just made sense," said Dan Herwig, director of brand and marketing at Lowlands Group. "We're excited to emerge this spring with an updated look inside and a re-energized Village right outside our front door."
When the café reopens, guests can expect refinished floors, a redesigned bar area, new seating options and an increase of the number of draught lines from 23 to 31, including a special "nitro" line. Other improvements being made–which are not readily apparent–include many mechanical, kitchen and bar equipment upgrades.
Like all businesses in the Tosa Village, Café Hollander endured an entire summer of heavy construction as the city of Wauwatosa implemented the first phase of a massive streetscaping overhaul of their downtown Village area. When complete, the Village will be transformed with decorative pavers, festoon lighting overhead, and a more pedestrian-friendly design.
"While it was a painful summer for many of the businesses here, we see the long-term benefits this project will bring to the Village," said Herwig. "Which is precisely why we're making this investment when we are. In our minds, the Village is just starting to be what it's capable of becoming, and we're happy to play a role in its transformation."
While Café Hollander is closed for the renovation, Lowlands Group is inviting guests to dine at their neighboring Café Bavaria, which is open for lunch and dinner on weekdays and full brunch and dinner on weekends.
About the Lowlands Group
Lowlands Group owns and operates seven Grand Cafés in Wisconsin including: Benelux Grand Café and Market, Café Bavaria, and Café Centraal, as well as four Café Hollanders located on Downer Avenue, the Village in Wauwatosa, Hilldale in Madison and Mequon Town Center. It's European-inspired Cafés feature from-scratch cooking and an impressive selection of Belgian beers. The company prides itself in its passion for cycling, bringing neighborhoods together and giving back to the community. More information can be found at lowlandsgroup.com.
The group also operates the Lowlands Brewing Collaborative; a celebration of beer culture that brings the world's best brewers together to create unique beers available exclusively at the Lowlands Grand Cafés. Learn more at lowlandsbrewing.com.
Mentioned in This Press Release
Recent Press Releases by Lowlands Group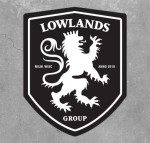 Jul 29th, 2020 by Lowlands Group
Unique and unexpected menu offerings can be found throughout the day at Lowlands Group's Buckatabon Tavern & Supper Club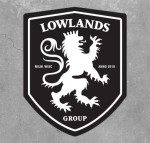 Oct 24th, 2019 by Lowlands Group
Both a continued collaboration with Belgium's Brouwerij Van Steenberge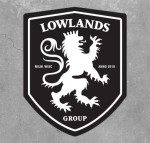 Oct 16th, 2019 by Lowlands Group
The Buckatabon still on track to open early 2020.