Press Release
Tickets Now On Sale for Wisconsin Beer Lovers Festival
Seventh annual festival to feature more than 40 pairings of Wisconsin craft breweries and local cuisine
(Glendale, Wis.) – Tickets are now on sale for the seventh annual Wisconsin Beer Lovers Festival, to be held on Saturday, June 18, 2016 (Father's Day weekend) from 1 p.m. to 5 p.m. at Bayshore Town Center in Glendale.
Hosted by Bayshore Town Center, DRAFT Magazine, Palermo's Screamin Sicilian, Welcome to Glendale (the City of Glendale's Convention and Visitors Bureau) and the Wisconsin Brewer's Guild, the Wisconsin Beer Lovers Festival is the premier all-Wisconsin craft beer and tasting festival, featuring more than 100 craft beer selections from more than 40 craft breweries throughout the state. Each of the participating breweries will be paired with local chefs, Wisconsin cheese makers, or one of several brewpubs and restaurants to create unique tasting portions designed to complement a variety of unique craft beers available for sampling.
"We are excited to continue representing Glendale amongst all the other great craft breweries this year for the festival," said Jeff Hamilton, president of Sprecher Brewery in Glendale and member of the Wisconsin Brewer's Guild. "Whether you've come year after year, or you're attending for the first time, Wisconsin Beer Lovers Festival is the place to be every June. This gathering allows visitors from across the nation to sample the state's best craft beers and food, as well as the opportunity to meet the brewmasters and chefs behind the day's creations."
Returning to the festival this year, is the updated 2016 Wisconsin Beer Lovers Festival application for smartphones and tablets that will allow patrons to access a map of the festival, as well as brewery and restaurant locations during the event.
This year's festival will feature music entertainment and the Wisconsin Brewer's Guild will also be creating a "mountain of beer" assembled from each participating brewery to be raffled off to one winning patron of the festival. All raffle proceeds will benefit the Wisconsin Brewer's Guild.
Festivalgoers and craft beer connoisseurs will also be able to purchase the "Wisconsin Beer Experience VIP Ticket." This VIP ticket is available for $65 and will include access to a special VIP tent by the Wisconsin Brewer's Guild that will feature specialty beers not available to the rest of attendees, a one-year subscription to DRAFT Magazine, early entry to the festival beginning at noon and a special collectible from the event. Only 250 VIP tickets are available.
General tickets are $45 in advance and $55 at the door, and include admission, a souvenir beer sampling glass and unlimited samples of beer and food pairings. Patrons must be 21 years of age or older to purchase a ticket, and photo identification will be required at the admission entrance. Designated drivers and patrons under 21 years of age can purchase a "Food Lovers Ticket" for $25.
For overnight guests staying in Glendale during the festival weekend, the Radisson Milwaukee North Shore and Motel 6 in Glendale are still offering special packages featuring discounted stays, festival tickets, event shuttles and more.
For more information on the Wisconsin Beer Lovers Festival, available hotel packages and to purchase tickets, visit www.WisconsinBeerLoversFest.com. Also, be sure to follow Wisconsin Beer Lovers Festival on Twitter and Facebook for exclusive information about the festival, including the participating breweries and restaurants.
OUR PARTNERS
Bayshore Town Center: Bayshore Town Center offers a shopping, dining, entertainment, and business office experience in a location that is more than 50 years old, but entirely recreated. New buildings have been combined with some of the existing Bayshore Mall infrastructure to create a 45-acre "town center" concept featuring 1.2 million square feet of retailers, restaurants, office space and residential space. There is also a town square that hosts public events and concerts.
DRAFT Magazine: DRAFT Magazine taps into the freshest flavors, unique experiences and emerging trends in beer, plus food, travel and leisure for a 360-degree view of the modern drinker's lifestyle.
Welcome to Glendale: Located minutes from downtown Milwaukee, the City of Glendale is a premier destination on Milwaukee's north shore featuring a wide variety of attractions with a small town feel. With nationally acclaimed dining options, top-notch shopping, family-friendly festivals and major hotel chains conveniently located near Interstate-43, we invite you to stay and enjoy the cultural amenities of Glendale.
Wisconsin Brewer's Guild: The Wisconsin Brewer's Guild is dedicated to the revival of Wisconsin's brewing heritage through the production, marketing and sale of top-quality craft beers while maintaining the integrity of individual brewers and their breweries. The Guild is built upon promoting great beer and providing a network between brewers, suppliers, retailers, and of course enthusiasts, not only in Wisconsin but also worldwide. The Guild represents a unified voice in Wisconsin politics, advocating for the rights of craft brewers, their employees and those who enjoy their product.
PRESENTING SPONSORS
   Palermo's Screamin Sicilian
   Alcoholmanac Magazine
   Boelter SuperStore
   iHeartMedia, Inc.
A SAMPLING OF THE PARTICIPATING RESTAURANTS AND BREWERIES (UPDATES TO FOLLOW)
Restaurants – The Anchorage, BD's Mongolian Grill, Bar Louie, Bavarian Bierhaus, Big Daddys Brew n Que, The Brick, California Pizza Kitchen, Clock Shadow Creamery, Devon Seafood and Steak, Dickeys Barbeque, Great Dane Pub & Brewing Company Restaurant, Kawa Japanese, La Coppa Gelato, Lakefront Brewery Beer Hall, Maple Leaf Farms, Milwaukee Ale House, Milwaukee Pretzel Company, Potbelly, SURG Restaurant Group– HOM, South Shore Brew Pub, Sprecher's Restaurant & Pub, Tabal Chocolate, Three Lions Pub, Vintage Brewing Company Restaurant.
Breweries: Barley Johns Brewing Company, The Brewing Projekt, Capital Brewery, CiderBoys Cider Company, Forgotten Fire Brewing Co., Fox River Brewing Co., Great Dane Pub & Brewing Company, Lake Louie Brewing, Lakefront Brewery, MKE Brewing Co., MobCraft Beer, New Glarus Brewing Co., Oliphant Brewing, Pearl Street Brewery, Raised Grain Brewing Co., Sand Creek Brewing Co., Second Salem Brewing Company, South Shore Brewery, Sprecher Brewery, St. Francis Brewery, Stevens Point Brewery, The Grumpy Troll Brewpub, Tyranena Brewing Company, Vintage Brewing Company, Wisconsin Brewing Company, Wisconsin Dells Brewing Company.
Mentioned in This Press Release
Recent Press Releases by Press Release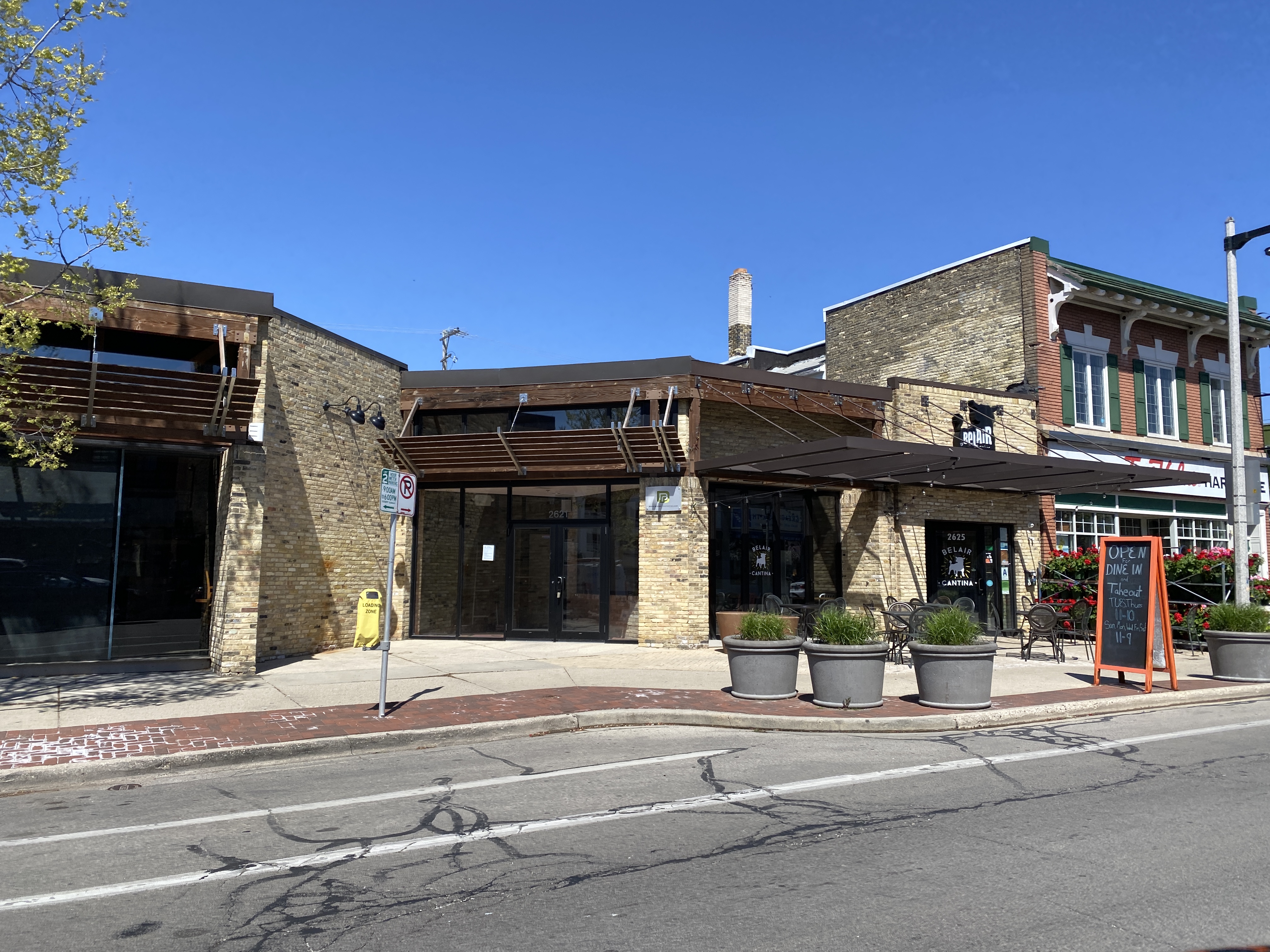 May 13th, 2021 by Press Release
New Retailer on Downer Avenue to Serve Breakfasts and Lunches Daily Feb 16th, 2021 by Press Release
I-94 Project Represents An Opportunity to Rebuild Milwaukee's Infrastructure While Building Its Workforce