Press Release
Three Reasons to Vote for & Elect Joseph Thomas Klein to the 19th Assembly Seat
19th Assembly Voters: I ask you to vote for me on November 4th for three reasons.
19th Assembly Voters: I ask you to vote for me on November 4th for three reasons.
1. Peace. The Democratic Party has turned hawkish. In most races between the two major parties, we have a conundrum; a vote against the Democratic candidate more often than not is a vote for a Republican candidate. While they differ greatly on domestic issues, a vote for either major party seems to be a vote for an antagonistic foreign policy and an oppressive enforcement of the national security state. I am by no means an isolationist, rather an internationalist that believes all peoples be accorded human and civil rights; that all actions by the United States against belligerents should be conducted with restraint, appropriate force, and in accordance with the highest principles as defined under our obligations to the Geneva Conventions. A political loss for the Democratic Party here in the 19th will be a message that the Democratic Party needs to stop its hawkish support for the use of killer drones, bombing without war authorization, and unchecked NSA spying; all being in violation of the U.S. Constitution. I request this support not as a naive pacifist, or an isolationist, but as a veteran who served in Iraq during Operation Iraqi Freedom; as a person who has witnessed the destruction and human tragedy of war first hand. A loss for the Democratic Party in the 19th will be a clear message that on peace, the Democratic Party needs to change.
2. Human Rights. As an egalitarian, I hold that all people should be equal before the law. We should enact a Wisconsin Equal Rights Amendment. We should consider incorporating the rights defined by the Universal Declaration of Human Rights into Wisconsin law. It speaks volumes that the UDHR, adopted by the UN General Assembly on 10 December 1948, seems far more progressive in tone and action than our own state's current law. We need to rekindle public courage and a belief in greater things. I want a truly democratic Wisconsin. I believe that democracy and human rights are intertwined. As A. Philip Randolph so eloquently stated: "A community is democratic only when the humblest and weakest person can enjoy the highest civil, economic, and social rights that the biggest and most powerful possess." Our local government, both city and county, is controlled by the Democratic Party, yet they are slow to face the civil rights issues that echo from Ferguson to Red Arrow Park. I also support Angela Walker's race against Clarke. A loss for the Democratic Party in the 19th will be a clear message that on human rights, the Democratic Party needs to change.
3. Internet Freedom. Outside of learning history and participating in a war, I have spent the last two decades working on the Internet. I initially became interested in computers, in part, because of reading the Club of Rome: Limits to Growth. My first exposure to the Internet in the late 1980's was by dialup connection, but I was reading, in almost real time, the story of the fall of the Soviet Union over usenet news flashes, from first hand accounts by students at Moscow University. That event brought forth years of inspiration and dedication to the view of the Internet as a tool of political and economic growth. I lived through and participated first hand in the Internet revolution. I helped to build national networks. As cable and telecom companies joined the gold rush, I saw innovation and the growth in network speed slow. After 9/11, I saw the Internet assailed by government – I saw the rebuilding of AT&T and the consolidation of Internet providers as playing into the hands of a growing national security state. Oppressive states fear the Internet – look to the Arab spring or the current Umbrella Revolution in Hong Kong. The Internet is a force for democratic movements. We must protect it from "big brother", be that corporate fascism or a totalitarian state. We must preserve free expression and freedom of information. The Democratic Party has been an active partner in turning the Internet into a global wiretap for the national security state. A loss for the Democratic Party in the 19th will be a clear message that on Internet freedom, the Democratic Party needs to change.
Because I know the Internet…because I have seen war first hand…because I have started businesses, created budgets, and worked with entrepreneurs and venture capitalist…because I am more experienced…because I have always supported progressive politics, equal rights, and public transit – I ask for your vote on Nov. 4th. With me, you get more than just a dedicated progressive – and I will deliver more – more innovation at job creation and more dedication to a just and civil society for the 19th AD.
As always, your humble servant,
Joseph Thomas Klein Candidate for the Wisconsin 19th Assembly District
Mentioned in This Press Release
Recent Press Releases by Joseph Thomas Klein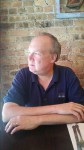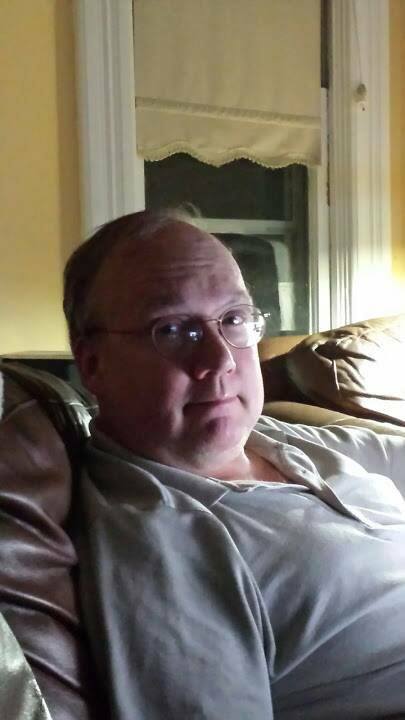 Oct 23rd, 2015 by Joseph Thomas Klein
I am dedicated to the dream of transforming our society into a just society, where social and civil rights are upheld for all citizens, including the powerless.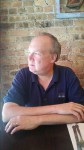 Sep 23rd, 2015 by Joseph Thomas Klein
We are engaged in a struggle for democracy against the oligarchs, influential capitalists who want to control the government in order to benefit personally, often at the expense of the common citizen.