Press Release
The Florentine Opera Celebrates The Artistic Milestones of its 82nd Season
The Florentine celebrated the triumphs of the 2015-2016 Season – a great classic and new works, the first year of Adam Wiensch, Esq.'s board presidential term, and the honoring of Community Partners including Colectivo Coffee Roasters.
The Florentine Opera Company's Board President Adam Wiensch completed the 1st year of his term at the annual meeting, by announcing that the Florentine remains strong at the conclusion of the 2015-2016 fiscal year.
"I am pleased to report that the Florentine Opera again achieved national accolades with the building of a season of classics, concerts and new works, which is an exciting reflection of our vision – outstanding performances of standard and new work performed by the finest singing actors working in opera today" stated Florentine Board President Adam Wiensch
General Director William Florescu added, "This season featured three opera productions by three of it's finest composers: Giacomo Puccini's Madama Butterfly and Johann Strauss II's Die Fledermaus are consistently chosen as favorite operas throughout the world – and the vocal, musical, and dramatic forces we assembled for these works brought Milwaukee audiences performances to rival those you can hear and see anywhere in the world. And, of course, we were thrilled to release of our premiere recording of the great American composer Carlisle Floyd's Wuthering Heights in June of 2016.
Our new production of Three Decembers by this country's most performed operatic composer, Jake Heggie (Dead Man Walking, Moby Dick) brought an intimate operatic experience in the Wilson Theater at Vogel Hall. This work followed in the tradition of Florentine Opera's philosophy of contemporary opera – inventive, engaging works that speak to audiences musically and dramatically.
Our Annual Studio Artist Concert at the Wilson Theatre at Vogel Hall had a light hearted theme – Vienna… City of my Dreamswarmed the hearts of opera-goers and new comers alike. It provided a great opportunity to hear the next generation of singers as we help launch their professional careers here in Milwaukee," noted to the large annual meeting crowd.
The 82nd Season of great opera from the Florentine, made possible with sustaining support from Donald and Donna Baumgartner and leading artist sponsorship from Nita Soref, began on October 16 and 18, 2015 with Giacomo Puccini's tale of romance and betrayal Madama Butterfly in the Marcus Center's Uihlein Hall, in Milwaukee, WI.Opening Night Sponsors were Mary Ann and Charles LaBahn. Performances featured acclaimed soprano Alyson Cambridge (Mimi in La Bohème 2014) as Cio-Cio-San. Tenor Eric Barry made his Florentine debut in the role of Pinkerton along with Julia Mintzer in her Florentine debut singing the role of Suzuki. Other cast included Mark Walters (La Traviata2013) as Sharpless, Matt Morgan (Elmer Gantry 2015) as Goro. The production was directed by William Florescu. Francesco Lecce-Chong, in his Florentine debut, conducted the Milwaukee Symphony Orchestra and the Florentine Opera Chorus.
On February 12, 13 and 14, 2016 the 2015-2016 Florentine Opera Studio Artists performed Vienna… City of my Dreamsin the newly renovated Wilson Theater in the Marcus Center's Vogel Hall – Valentine's Day weekend was made complete with a romantic tour of old Vienna. The new quartet of Florentine Opera Studio Artists delighted audiences with the music from operetta, opera and song. This concert was sponsored by Claire and Glen Hackmann along with our performance wardrobe sponsors of Dress for Success: Donna Baumgartner, Murph Burke, Catherine Costantini, Sarah Damsgaard, Mary Ann Labahn, Kristine Lueders, Dr. Karin Madsen Drescher, Susan Quadracci, Julie Steinhafel, Kathleen Wilson along with in-kind donors: Timothy Westbrook (fashion designer), Picardy Shoe Parlour (shoes & accessories), Scottfree Salon (beauty), and Harleys: The Store For Men (alterations), Gregory And Company Galleria Florist (flowers). Visual Artist Pamela M. Anderson partnered in the performances by providing large format works to dress the stage.
On March 11, 13, 16, 18 and 20, 2016, the season continued in the Wilson Theater at Vogel Hall with Three Decembersby Jake Heggie (Moby-Dick, Dead Man Walking) – made possible by opening night & community engagement sponsor Joseph R. Pabst and through the Will Radler and Valentine funds of the Cream City Foundation. This lustrous chamber opera covered three decades in the lives of a Broadway diva (Lucy Schaufer, debut), her adult son (Keith Phares – Title role in the two-time Grammy® Winner Elmer Gantry 2010) and her adult daughter (Rena Harms Turandot 2011), with a libretto by Gene Scheer. The Florentine designed production was directed by William Florescu and the Florentine's Joseph Rescigno conducted members of the Wisconsin Philharmonic. The Florentine partnered with the AIDS Resource Center of Wisconsin for an ARCW night at the opera, including a talk-back and reception, and also partnered with FUEL Milwaukee for a Young Professionals night at the opera.
On May 13 and 15, 2016, The 82nd Season waltzed to a delightful conclusion with Die Fledermaus by Johann Strauss II. This comical tale of playful deceptions and witty social games, featured the great Viennese melodies of Strauss II – made possible with support from Nancy and Terry Anderson.  John Hoomes (Don Giovanni 2006, Salome 2008, Elmer Gantry2010) returned to direct a cast, including Inna Dukach in her Florentine debut as Rosalinde, Corey McKern (The Elixir of Love2015, La Bohème 2014) as Eisenstein, Jamie Rose Guarrine (The Marriage of Figaro 2013) as Adele, and the Florentine Opera chorus, under the baton of Joseph Rescigno.
In addition, the Florentine Opera expanded its community based performance series in the Riverwest neighborhood. The@ The Center series completed its 3rd successful season – this innovative, neighborhood series provided a variety of intimate performances including: concerts and staged scene revues. The @ The Center series held at the Wayne and Kristine Lueders Florentine Opera Center, was made possible by Opera Center Donors Wayne and Kristine Lueders and Studio Artist supporters Claire and Glen Hackmann.
During the meeting, board V.P. of finance and treasurer chair Billie Jean Smith presented the financial report and board director and president elect (2017-2018) Kathleen A. Wilson announced the slate of Florentine Board officers and directors for the 2016-2017 Season. Mr. Florescu thanked the United Performing Arts Fund, the Wisconsin Arts Board, The Aaron Copland Fund for Music, The National Endowment for the Arts-Artworks, and all of the additional corporate, foundation and individual donors for their contributions to the organization's financial success. Mr. Florescu went on to acknowledge the first of leadership and guidance by Florentine Board President Adam Wiensch. Board Director and V.P. of Community Engagement Cathy Castantini and Mr. Florescu presented the Igniter Awards, noting a few of the historical highlights to thirteen-year community partners Colectivo Coffee Roasters, as well as Wayne and Kristine Lueders, whose leadership has provided support community awareness for the Florentine Opera Company, as well as making the Florentine's Riverwest Opera Center possible.
Mentioned in This Press Release
People
:
Adam Wiensch
,
Alyson Cambridge
,
Corey McKern
,
Donna Baumgartner
,
Eric Barry
,
Francesco Lecce-Chong
,
Inna Dukach
,
Joseph Rescigno
,
Julia Mintzer
,
Keith Phares
,
Lucy Schaufer
,
Mark Walters
,
Rena Harms
,
Timothy Westbrook
,
Will Radler
Recent Press Releases by Florentine Opera Company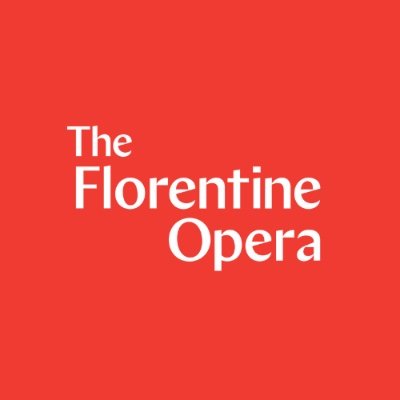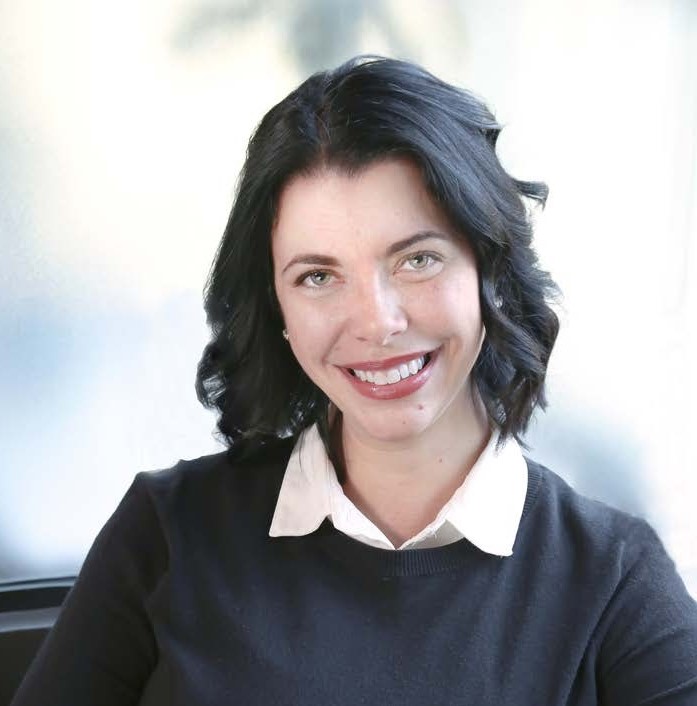 Jan 19th, 2021 by Florentine Opera Company
Hood Brings Two Decades of Integrated Marketing Experience to the Longstanding Arts Organization