Press Release
The Commons, NEWaukee and Startup Milwaukee Jointly Announce
2019 Civic Accelerator to Solve Community Challenges
Milwaukee, Wisc. August 10, 2018 –The Commons, NEWaukee and Startup Milwaukee jointly present co:lab – a civic accelerator that delivers a deeply engaging and experiential opportunity for a select group of Milwaukeeans to change their city for the better. Participants apply their diverse skills, build new connections into the city and work together to produce a high-impact solution for a real community issue.
"This new accelerator marries the strengths of each of our organizations in a vital way that supports the community at large," explains Angela Damiani, CEO of NEWaukee. "Through an intentional design, we intend for co:lab to serve as a resource for young professionals eager to 'do more' in their hometown and to have a true impact by using their skills to support local neighborhood organizations. co:lab is an intersection for personal, professional and community development to take place in a whole new way. "
Through a series of seven workshops, participants are exposed to new concepts such as design thinking, rapid prototyping and are given an opportunity to develop fundamental leadership and management skills. Participants gain exposure to various community leaders throughout the program from city government, business improvement districts and other civic organizations who are involved in this program.
"Through our work with The Commons, we've met countless emerging leaders passionate about addressing social challenges in Milwaukee," notes Michael Hostad, Executive Director of The Commons, an initiative of the Greater Milwaukee Committee. "co:lab presents a unique opportunity to explore those ideas and provide a platform for implementation."
Sourced from business improvement districts, community foundations or community nonprofits, the challenge areas are pitched to the program participants based on the tangible and true needs of a given area of the city of Milwaukee. Challenges can focus on, but are not limited to: job growth, building capacity for civic engagement, public health and safety, or urban planning and infrastructure.
"What we invest in today will shape our community moving forward; we're applying entrepreneurial thinking to challenges that our neighborhoods face this will empower residents and strengthen our community," said Matt Cordio, co-founder and president of Startup Milwaukee. "co:lab is an unprecedented collaboration between organizations committed to building a better Milwaukee."
At the end of the program, teams of participants pitch solutions to particular challenge areas during NEWaukee's Big Impact event, a crowd-funded gala in which the proceeds of the ticket sales will support the realization of the ideas generated by the co:lab participants.
The Commons, NEWaukee and Startup Milwaukee seek corporate partners eager to engage with the community to provide program sponsorship and enroll employee participants. Programming is set to begin in January 2019. For more information, please visit www.colabmke.com.
The Commons, an initiative of The Greater Milwaukee Committee, is a bold collaboration between a growing number of Wisconsin colleges and universities, our local business community and the region's entrepreneurs. The program blends startup venture creation with corporate innovation and layers on a network of mentoring professionals to give a real-world experience designed to attract, develop, and retain the most talented and motivated minds in Wisconsin. Visit www.thecommonswi.com to learn more.
NEWaukee is a social architecture firm that specializes in community-based signature experiences centered on high-profile issues of importance for the city of Milwaukee. NEWaukee also provides consumer, employer brand and talent engagement services to employers looking to attract and retain talent necessary to grow their businesses.  Visit www.newaukee.com to learn more.
Startup Milwaukee is an organization that provides entrepreneurs with access to mentorship, capital, talent and a community of like-minded entrepreneurs. Startup Milwaukee works with digital companies with scalable business models with the vision of making Southeast Wisconsin among the best places to launch and grow a high-growth company. Visit www.startupmke.org to learn more.
Mentioned in This Press Release
Recent Press Releases by Newaukee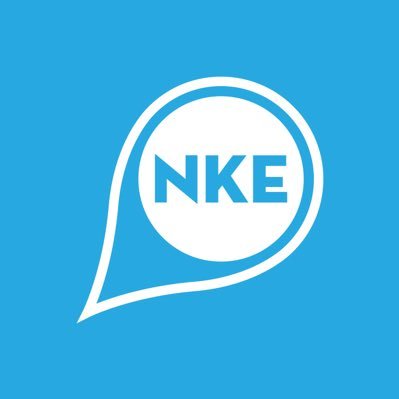 Oct 14th, 2020 by Newaukee
Tickets Available for NEWaukee's Virtual 'YPWeek' Conference on October 20 & 21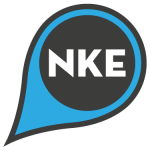 Feb 27th, 2020 by Newaukee
University Invests in NEWaukee Programming for Young Professionals