Press Release
Tha AAA Four-Diamond Pfister® Hotel in Search of its Next Artist in Residence
Program enters its second decade in 2019 with 11th featured artist
MILWAUKEE, November 8, 2018…. The AAA Four-Diamond Pfister Hotel, owned and managed by Marcus® Hotels & Resorts, is in search of its next Artist in Residence. Entering its 11th year, The Pfister Hotel's internationally recognized Artist-in-Residence program is an opportunity for an artist to be at the forefront of Milwaukee's thriving art scene, showcasing his or her work in a studio gallery on the first floor of Milwaukee's most iconic hotel.
"Year after year, our Artists in Residence have made The Pfister their home, infusing their vision and creativity throughout the daily life of the hotel. Over the past seven months, our Artist in Residence, Stephanie Schultz, has beautifully reflected the iconic history of this 125-year-old hotel, as well as our treasured Victorian art collection, through her artfully designed dresses, shawls, ties and more," said Tim Smith, general manager of The Pfister Hotel. "We are excited to welcome our next Artist in Residence who will share his or her unique talents, inspiring thousands of hotel visitors and Milwaukee residents alike with his or her work."
The Pfister Hotel's highly-regarded Artist-in-Residence program has celebrated many diverse art forms, allowing guests to engage in the creative process while visiting the prestigious hotel. Through one-on-one visits, art receptions, gallery nights, classes and events, visitors can watch the evolution of each artist's work, and leave with a uniquely memorable experience. The next artist, succeeding Schultz, will move into the studio space April 1, 2019, and will work at the hotel for one year.  The artist will also receive a $2,000 per month stipend.
The deadline to apply for the program is December 10, 2018 at 5:00 p.m. CT.  Interested artists can apply online at http://www.thepfisterhotel.com/artist-in-residence.
All submissions will be evaluated by a committee of influential art enthusiasts from the Milwaukee arts community. The committee considers the artist's vision for the gallery space, his or her body of work, artistic process and personality, and will ultimately select six finalists. All finalists will have the opportunity to show their work during a four-week public voting period. Votes will be collected via Facebook and in-person ballots, and the new Artist in Residence will be announced in March.
Schultz said the Artist-in-Residence program has given her a platform to grow as an artist.  "Working in the historic Pfister Hotel has provided me with an atmosphere that inspires my creativity every day. From the gorgeous architecture of this timeless Milwaukee treasure to the world's largest collection of Victorian paintings, I have been able to build my couture collection by interpreting The Pfister's history and transforming it into the modern," she said. "The entire experience has been so personally and professionally rewarding and it is my hope that the next Artist in Residence will flourish as I have."
Since its inception in 2009, The Pfister's Artist-in-Residence program has been critically lauded as not only a pioneering Artist-in-Residence program in Wisconsin, but an internationally recognized opportunity to allow artists and guests to engage in the creative process together. With a deep appreciation and connection to the arts, Marcus Hotels & Resorts believed that launching an Artist-in-Residence program was a natural step for The Pfister Hotel. In the years since the program's inception, each featured artist has helped the program evolve into to its current form. Marcus Hotels & Resorts has introduced similar Artist-in-Residence programs at other owned proprieties including The Skirvin Hilton Hotel in Oklahoma City, Okla. and The Lincoln Marriott Cornhusker Hotel in Lincoln, Neb.
For more information on the latest news and updates from Marcus Hotels & Resorts, please visit: http://Media.MarcusHotels.com.
About The Pfister's Artist-in-Residence Program
Entering its 11th year, The Pfister's Artist-in-Residence program features a working art studio and gallery that is open to hotel guests and visitors. The program encourages the public to interact with the artist and witness the evolution of each piece firsthand. Over the years, The Pfister has received national attention for its Artist-in-Residence program. Since 2009, the hotel has been a member of the Alliance of Artist Communities, http://www.artistcommunities.org, an international association of artists' communities and residencies featuring a diverse field of more than 1,000 programs worldwide. The program's current artist is Stephanie Schultz (2018-2019), www.silversark.com.  Past artists include Margaret Muza (2017-2018), www.margaretmuza.com; Pamela Anderson (2016-2017), www.pamelaandersonstudio.com; Todd Mrozinski (2015-2016), www.toddmrozinski.com; Niki Johnson (2014-2015), www.nikijohnson.com; Stephanie Barenz (2013-2014), stephaniebarenz.com; Timothy Westbrook (2012-2013), https://unicorns.carbonmade.com; Shelby Keefe (2011-2012), http://www.studioshelby.com; Katie Musolff (2010-2011), http://www.katiemusolff.com; and Reginald Baylor (2009-2010), http://www.reginaldbaylor.com.
About The Pfister Hotel
Celebrating its 125th year, The Pfister Hotel is one of the oldest hotels in the Midwest and continues to be the premier hotel in downtown Milwaukee. Originally opened in 1893 by businessman Guido Pfister, it was the most lavish hotel of its time. The hotel's storied elegance had faded following World War II, until 1962, when Ben Marcus, founder of The Marcus Corporation, purchased this grand hotel out of bankruptcy. The Marcus Corporation renovated and restored the hotel to its original glory, adding convention facilities, a parking garage and 23-story guest tower. The Pfister Hotel remains home to the largest collection of Victorian art of any hotel in the world, and is home to an award-winning Artist in Residence program celebrating its 10th year.
Today, The Pfister Hotel continues its tradition of gracious service and impeccable style, and has been recognized by AAA as a Four-Diamond property for 41 consecutive years. In 2018, The Pfister was recognized as a Top Hotel in the Midwest in Condé Nast Traveler's prestigious annual Reader's Choice Awards for the second consecutive year and was ranked the No. 1 Best Milwaukee Hotel by U.S. News & World Report in 2017. This exceptional property is a member of two prestigious hotel organizations, Historic Hotels of America and Preferred Hotels & Resorts. The Pfister Hotel is located at 424 E. Wisconsin Ave. in downtown Milwaukee. For more information, please visit www.thepfisterhotel.com and follow the hotel on Facebook and Twitter (@PfisterHotel).
About Marcus Hotels & Resorts
Marcus Hotels & Resorts owns and/or manages 21 hotels, resorts and other properties in the U.S. The company's distinctive portfolio includes city-center meeting hotels, upscale resorts, historic properties, and premium branded and independent first-class hotels. Marcus Hotels & Resorts is an approved operator for all major lodging brands. A leader in the hospitality industry since 1962, Marcus Hotels & Resorts creates asset value for hotel owners through its expertise in management, development and product repositioning. This includes hotel food and beverage concepts developed by its Marcus Restaurant Group, featuring premier brands such as Mason Street Grill, ChopHouse, Miller Time Pub & Grill and SafeHouse Restaurants. For more information, please visit: http://www.marcushotels.com and follow the company on Facebook and Twitter (@MarcusHotels).
Mentioned in This Press Release
People
:
Ben Marcus
,
Guido Pfister
,
Katie Musolff
,
Margaret Muza
,
Niki Johnson
,
Pamela Anderson
,
Reginald Baylor
,
Shelby Keefe
,
Stephanie Schultz
,
Tim Smith
,
Timothy Westbrook
,
Todd Mrozinski
Recent Press Releases by The Pfister Hotel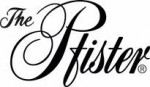 Jan 10th, 2020 by The Pfister Hotel
Finalists will showcase work during Milwaukee's Gallery Night, January 17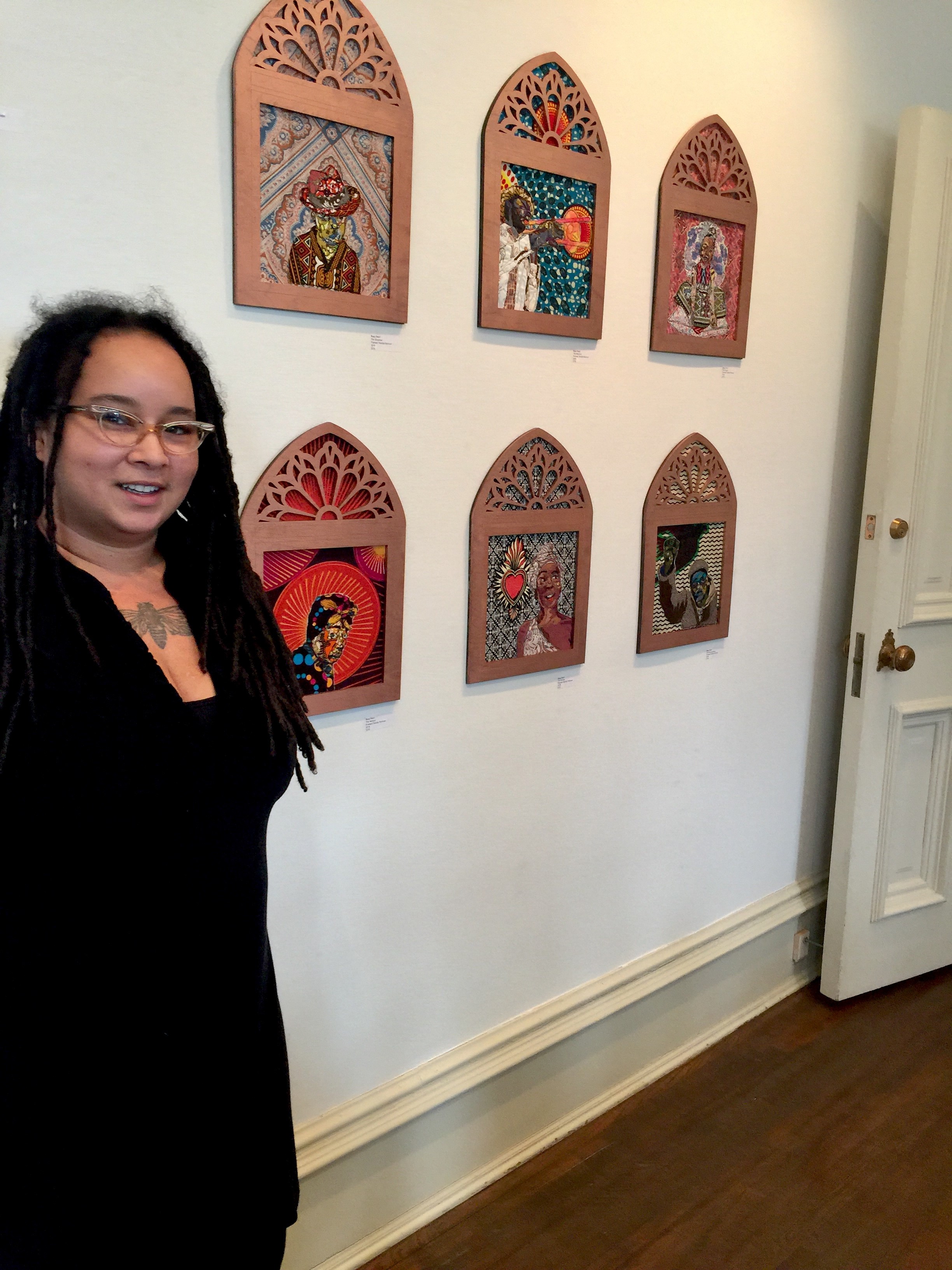 Feb 25th, 2019 by The Pfister Hotel
11th Artist in Residence Succeeds Stephanie Schultz; Schultz Culminating Residency with Finale Fashion Show, March 15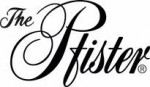 Jan 10th, 2019 by The Pfister Hotel
Finalists will showcase work during Gallery Night, January 18