Press Release
Summer Soulstice Music Festival 2014 Lineup Announced
New 'Youth Showcase' Features School of Rock, Wisconsin Conservatory of Music
The East Side Business Improvement District & Made In Milwaukee announced today the full music lineup for this year's Summer Soulstice Music Festival on Saturday June 21st from 10 a.m. – Midnight. This is the 14th year for Milwaukee's official celebration of the summer solstice and the popular free showcase of the region's top music talent. New to this year's lineup is a youth showcase to kick off the music festival featuring School of Rock's first festival performance of young musicians and the nationally award-winning Batterman Jazz Ensemble from the Wisconsin Conservatory of Music.
Summer Soulstice Music Festival is presented by Miller Lite and takes place on E. North between Oakland and Prospect Aves and on Murray Ave. The event is Milwaukee's official celebration of the longest day of the year (summer solstice), filled with music and art along with food and spririts by East Side businesses. The event begins with the East Side Green Market & Arts Avenue (Murray Ave) with sun-themed arts that you can make, buy and watch live. Arts Avenue will include live mural art, arts & crafts vendors and hands-on art stations for all ages to make something in honor of the sun. New this year, sun-catchers will be on sale by Cobalt Glassworks. There will be sun-themed items for sale throughout the festival. Other activities will include Rage In The Cage Dodgeball Tournament, and National Skate Day Half-Pipe skateboarding demo/open skate. East Side chefs have special creations ready to sell in the North Ave Food Court.
The East Side is the traditional first stomping grounds for artists and musicians, and regularly features live music each week. Summer Soulstice Music Festival is the East Side BID's annual showcase of the music, art and food that can be found in the neighborhood. The North Ave Food Court returns featuring the food of area restaurants along with special guest vendors.
For more information, visit www.theeastside.org
MUSIC SCHEDULE
EAST SIDE GREEN MARKET STAGE 10 a.m. –Noon Myles Coyne
EAST  STAGE

2:00p  School of Rock (Youth Showcase)
3:15p  Newlybreds
4:30p  Whips
5:45p  Soul Low
7:00p  One Self/Damato/Dana Coppa
8:15p  Fatty Acids
9:45p  Kane Place Record Club
WEST STAGE
2:30p  Batterman Jazz Ensemble (Wisconsin Conservatory of Music Youth Showcase)
3:45p  Calamity Janes and the Fratney Street Band
5:00p  Shoot Down TheMoon
6:15p  Crooked Keys
7:30p  Faux Fir
8:45p   Fever Marlene
10:00p  I'm not a Pilot 
MURRAY STAGE (ARTS AVE)
2:15p  Kyle Feerick
3:30p  Ethan Keller
4:45p  Ugly Brothers
6:00p  Painted Caves
7:15p  Brett Newsky & the Kind Assault
8:30p  Midwest Death Rattle
9:45p  Evan Christian & the Stinkies
Mentioned in This Press Release
Recent Press Releases by East Side BID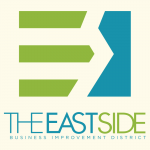 Oct 22nd, 2019 by East Side BID
This 20s/30s style night-out "honors" the passing of the 18th amendment 100 years ago and is inspired by Milwaukee's own prohibition history.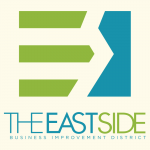 Oct 10th, 2019 by East Side BID
The event will be free to enter, and only those over 21 will be allowed in.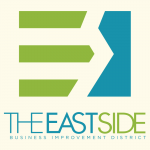 Sep 23rd, 2019 by East Side BID
Kids can create their own chalk masterpieces among the world-class street art on the muraled walls between East Kenilworth Place and East Ivanhoe Place on Milwaukee's East Side.