Press Release
Statement from The Hop Regarding Ridership
Statement from The Hop:
"Compiling and disclosing ridership totals is an important part of The Hop's operations. Our ridership numbers are based upon concrete data obtained by an Automatic Passenger Counter (APC) system on board each of the five streetcars. Ridership totals provide benchmarks for us to track the system's growth and key insights into how and when people ride that will allow us to refine the level of service we provide.
"Unfortunately, in reviewing the data captured thus far in 2019, we've discovered numerous malfunctions of the APC system resulting in large blocks of missing data. We've worked diligently with the APC system's manufacturer to recover the data from January, which shows a total of 49,501 rides. While that total reflects a decline from our November and December numbers, given the extreme weather the city faced towards the end of the month and industry trends from other streetcar markets where ridership often dips during colder months and peaks during the summer, we are confident in the accuracy of this data. Combined with our totals for November and December (excluding opening weekend), average daily ridership for The Hop through the first three months of operations is 2,105.
"We have not been able to recover missing data for much of February and early March, and consequently cannot provide accurate totals for either month. Our priority now is to ensure the APC is functioning as designed so that we can continue compiling accurate data moving forward."
For more project details, including the project timeline, financing, route and possible extensions, see our extensive past coverage.
Read more about Milwaukee Streetcar here
Mentioned in This Press Release
Recent Press Releases by The Hop

Sep 1st, 2021 by The Hop
Streetcar to operate until 1 a.m. to accommodate festivalgoers staying until closing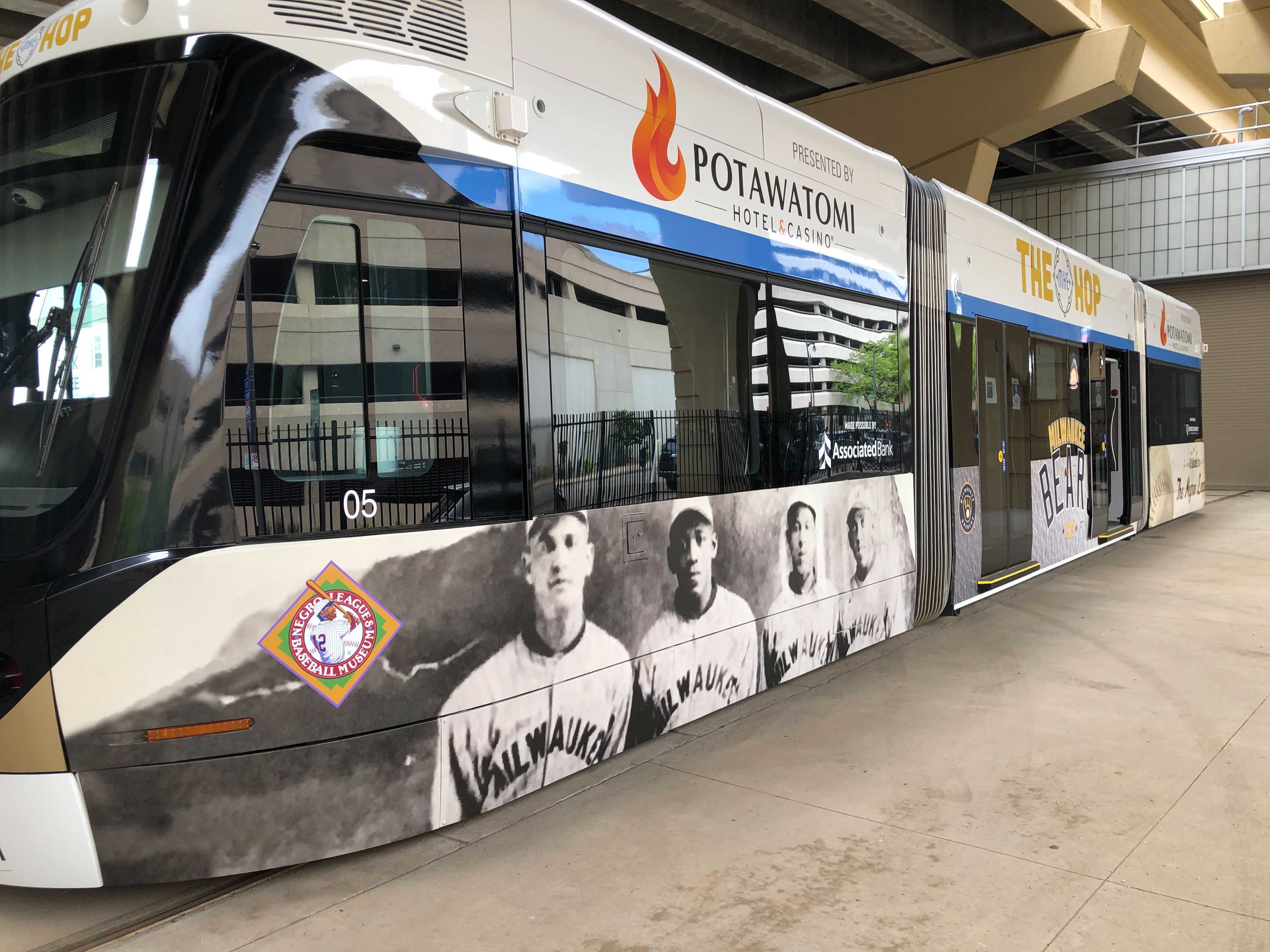 Jul 24th, 2021 by The Hop
Streetcar to welcome back riders with 'Hop Summer Nights' featuring free live music, free 'hopsicles' and free chances to win a great downtown prize package