Press Release
SEIU Local 1 Celebrates Joe Biden's Victory as Wisconsin Flips Back to Blue
MILWAUKEE  –  The following is a statement from SEIU Local 1 member Felicia Hailstock, a Milwaukee Security Officer regarding Joe Biden's election victory in Wisconsin. Local 1 members, organizing leaders, and our partners sent 80 million texts, made 39 million phone calls, and knocked on more than 2 million doors over the cycle to turn out voters in key races:
"Essential workers like me turned out in record numbers to vote for Joe Biden and Kamala Harris. I took the ballot myself to the post office to ensure my vote was counted. My vote was for Joe Biden, my neighborhood and my four grandsons. I voted for them because we need racial justice rooted in our communities.
"Essential workers voted for an inclusive, resilient America. We showed that nothing—not this pandemic or this president—will stand in our way of building a multiracial democracy and the most inclusive middle class in history."
Mentioned in This Press Release
Recent Press Releases by SEIU Local 1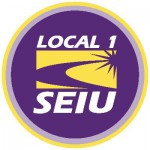 Sep 11th, 2019 by SEIU Local 1
New three-year contract covers 120 campus janitors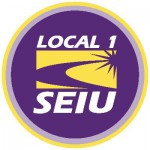 Aug 20th, 2019 by SEIU Local 1
The janitors, custodians, airport workers, security officers and other working people of Local 1 are encouraged by Wisconsin's bold action on climate change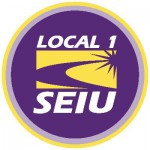 Dec 17th, 2012 by SEIU Local 1
Voces de la Frontera and a coalition of community and labor groups will on Tuesday, Dec. 18th, join the United Nations' global celebration of International Migrants Day by asking U.S. Senator Ron Johnson to support meaningful immigration reform.