Press Release
Sculpture Milwaukee to co-host exhibition artist lectures
Partnerships with local organizations key to visits by Carlos Rolón and Radcliffe Bailey
MILWAUKEE, Wis.  (October 10, 2019)— Strategic collaborations between Sculpture Milwaukee and local organizations have made it possible for Chicago-based Carlos Rolón and Atlanta-based Radcliffe Bailey, featured artists in this year's exhibition, to travel to Milwaukee next week to present talks at NoStudios and The Milwaukee Institute of Art & Design.
Internationally renowned artist Carlos Rolón is the featured speaker in a collaborative special event at NoStudios on Tuesday, Oct. 15 at 5:00 p.m. hosted by gener8tor's accelerator program for visual artists, Fellowship.art. Following a short film presentation by Rolón, the artist will be joined by Northwestern Mutual curator Ruth Yasko to discuss his studio practice and his contribution to Sculpture Milwaukee (Gilded Lily (Caribbean Hybrid I, II, III), 2019). The event also features a pop-up installation that continues Rolón's exploration of how community and pop culture intersect. The artist will again collaborate with renowned nail artist AstroWifey, offering complimentary accent nail art featuring elements from his large-scale, site-specific installation featured on Chase Tower for Sculpture Milwaukee. RSVP is mandatory and is on a first-come, first-served basis.
In 2007 Rolón was included in the 52nd Venice Biennale. He is a recipient of the Joan Mitchell Foundation Award for Painting and Sculpture. Rolón's work is included in the of the Bass Museum of Art, Miami; Brooklyn Museum, New York; Deagu Art Museum, Deagu; Museo de Arte de Ponce, Puerto Rico; Museo de Arte de Puerto Rico, San Juan; Museum of Contemporary Art, San Diego; Nerman Museum of Contemporary Art, Kansas City; New Orleans Museum of Art, among others.
In partnership with the Milwaukee Art Museum African American Art Alliance and The Milwaukee Institute of Art & Design (MIAD), artist Radcliffe Bailey will discuss his work Pensive, 2013  on Thursday, Oct. 17, 6:00 p.m. at MIAD. Bailey's sculpture depicts the African American writer, historian, sociologist, and activist W. E. B. Du Bois (1868–1963) in the position of Auguste Rodin's iconic work The Thinker. Bailey's work is included in the collections of the Metropolitan Museum of Art, New York; the Smithsonian Museum of American Art, Washington; the Art Institute of Chicago; the Museum of Fine Arts, Houston; the Nelson-Atkins Museum of Art, Kansas City; and the Denver Art Museum, among others, and has been featured in group exhibitions nationally and internationally.
"After co-sponsoring the successful event with artist Allison Saar from the 2017 Sculpture Milwaukee exhibition, the African American Arts Alliance is pleased to collaborate once again in bringing prominent artist Radcliffe Bailey to Milwaukee in an event that is free and open to the public," said Sandra Robinson, president, African American Arts Alliance at the Milwaukee Art Museum.
According to Sculpture Milwaukee Director of Exhibitions and Programs Marilu Knode, "The local partnerships Sculpture Milwaukee has developed have made all the difference in the breadth of events and educational opportunities we've been able to offer in our third season. Promoting both the importance of artists in contemporary society and arts entrepreneurship as an economic driver in our local community, along with investing in a diversity of artists, are goals of Sculpture Milwaukee made more easily attainable through these collaborations."
Detailed information on these lectures that are free to the public, as well as other Sculpture Milwaukee events and activities can be found here. Images are available here.
About Sculpture Milwaukee
Sculpture Milwaukee is an annual outdoor exhibition of public sculpture in downtown Milwaukee that serves as a catalyst for community engagement, economic development, and creative placemaking. The exhibit creates a free, open-air art gallery, wrapped in fun events and educational opportunities, which captivates residents, tourists, downtown employees, students, and art lovers alike. Supported by Milwaukee Downtown BID #21, Sculpture Milwaukee is funded entirely through private grants, in-kind donations, and sponsorships. All of the artworks are available for purchase. For more information, visit www.sculpturemilwaukee.com
Mentioned in This Press Release
Recent Press Releases by Sculpture Milwaukee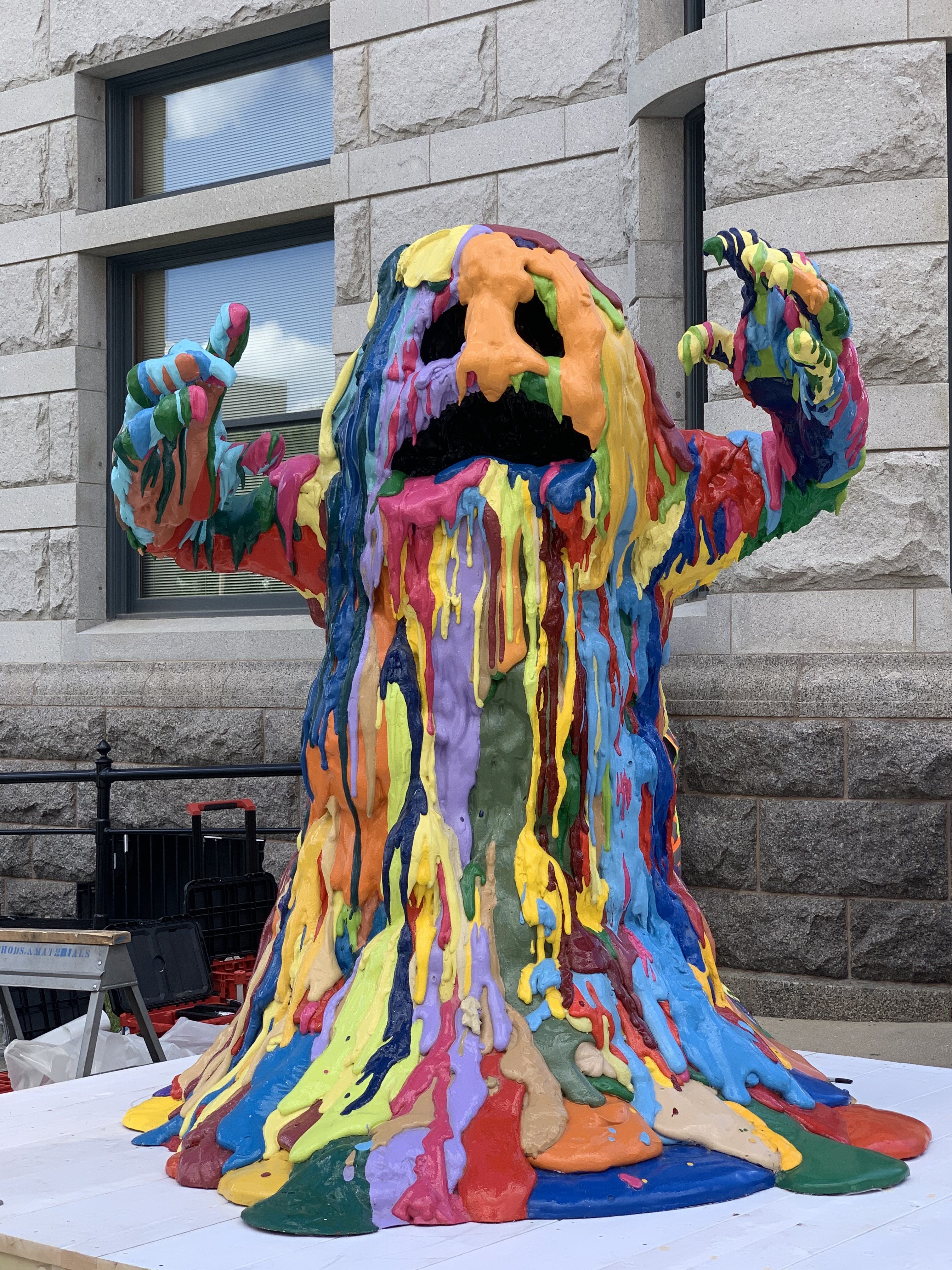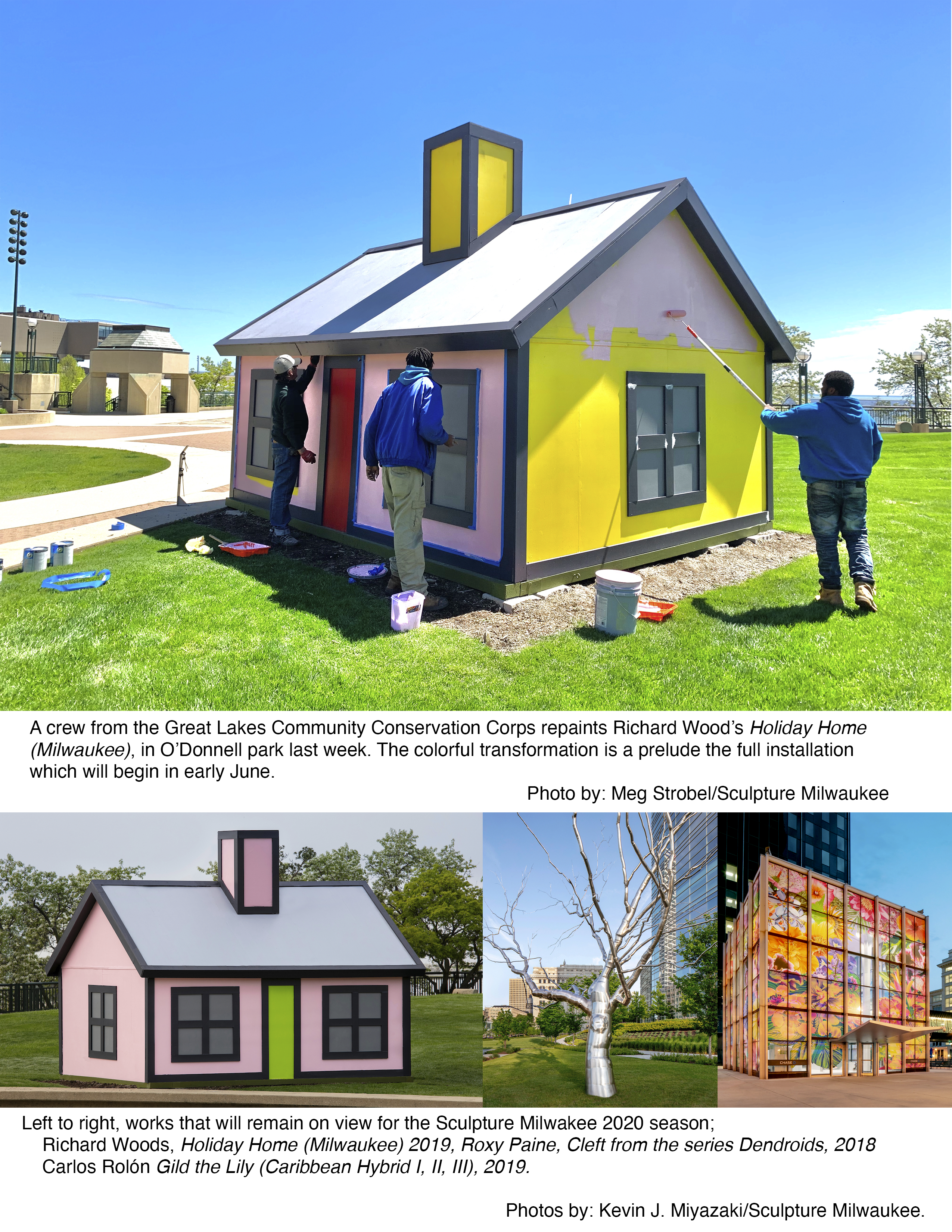 May 28th, 2020 by Sculpture Milwaukee
"Outdoor museum" to bring world-class artworks to Milwaukee's streets