Press Release
School Board candidate Harris opposes Walker's budget plan
He urges public to attend the March 20 Joint Finance Committee hearing at Alverno College
Wendell Harris, candidate for the Milwaukee Board of School Directors from the Second District, issued the following statement on March 9:
"I urge all Milwaukeans to contact their state legislators and the members of the Joint Finance Committee to insist that the legislature amend Governor Walker's proposed budget for the sake of our children and our community's future.
"The $127 million cut to Wisconsin public schools should be restored. This cut would mean that on average each Milwaukee Public School would have to cut their budgets by at least $80,000.
"Furthermore people should oppose the $300 million cut to the public university system and the proposed elimination of the Chapter 220 program.
"I encourage people to write, call and email legislators and join me and hundreds of other Milwaukeans at the March 20 budget hearing of the Wisconsin Legislative Joint Finance Committee at Alverno College."
Mentioned in This Press Release
Recent Press Releases by Wendell Harris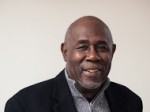 Mar 16th, 2015 by Wendell Harris
I have been encouraging concerned people of Milwaukee to oppose the draconian budget cuts to K-12 public schools and the cuts to the University of Wisconsin system.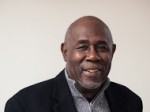 Jan 7th, 2015 by Wendell Harris
Mr. Harris will face incumbent Director, Jeff Spence, in the Primary and General elections on February 17 and April 7, respectively.