Press Release
Rep. Richards: Gov. Walker needs to "shut the door" on ending same-day voter registration
No victory for voters or taxpayers until a veto is promised
Madison—Rep. Jon Richards (D-Milwaukee) released the following statement in response to Gov. Scott Walker's announcement today that he would not sign a bill proposed by legislative Republicans to repeal same-day voter registration in Wisconsin. Walker originally said he'd support ending Wisconsin's 36-year-old Election Day voter registration law during a speech last month in California.
"Governor Walker has a history of not being straight with the public. The bill to end same-day voter registration could still become law if he doesn't sign it, under a provision of the State Constitution. We can't claim victory for voters or the taxpayers until Governor Walker promises to veto any bill that ends or curtails same-day voter registration. He needs to shut the door on this issue once and for all.
"We should be doing more to allow people who are eligible to vote to be able to vote. At a time when we need more people working— not fewer people voting—ending same-day registration would have taken us in the wrong direction. I hope my Republican colleagues take this as an opportunity to drop their divisive agenda and begin working with Democrats to get people in Wisconsin back to work."
Mentioned in This Press Release
Recent Press Releases by Jon Richards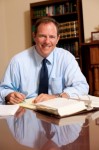 Feb 17th, 2014 by Jon Richards
Rep. Jon Richards unveiled legislation to criminalize first-offense drunken driving.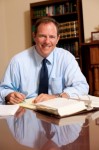 Jan 16th, 2014 by Jon Richards
Rep. Jon Richards released the following statement in support of a proposal announced today to provide $175,000 in state funds for the Milwaukee Police Department's ShotSpotter Program.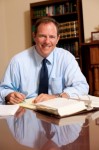 Jan 7th, 2014 by Jon Richards
Today, Rep. Jon Richards (D-Milwaukee) reaffirmed his call for a public hearing and passage of his bill to require criminal background checks for all firearms transactions in Wisconsin.