Press Release
Rep. Greta Neubauer and WI Working Families Hold Town Hall Meeting in Speaker Rovin Vos' District
Residents voiced concerns about extraordinary session; Vos' work to subvert will of voters
MT. PLEASANT—Today, more than 50 community members gathered in Speaker Robin Vos' district at the Mt. Pleasant Village Hall to speak out against the undemocratic bills passed through the legislature this week. Community leaders and constituents of Speaker Vos shared details of what was included in the bills and why they oppose these changes to state law. Speakers included Fabi Maldonado, County Supervisor and Organizer with Wisconsin Working Families Party, State Representative Greta Neubauer, former congressional candidate and union organizer Randy Bryce, Angelina Cruz, President of Racine Educators United (REA-REAA), and Sam Wunderle, constituent of Speaker Vos. Community members called Governor Walker, wrote comments to be delivered to Speaker Vos, and knocked on doors in Speaker Vos' district to share details of what their representative pushed through the legislature this week with constituents. [Video]
Fabi Maldonado, Racine County Supervisor and Organizer with Wisconsin Working Families Party, asked community members to write comments to be delivered to Speaker Vos and prepared them to knock on doors, "We're going to be knocking on doors to let Robin Vos' constituents know what is going on… Let's get ready for this long fight."
Representative Greta Neubauer outlined the bills that passed through the legislature, and emphasized the importance of engagement in this moment. "What is the bottom line? The bottom line is that Republican legislators think they know better than the people of Wisconsin… I do not believe that it is overly dramatic to say that this is a moment in which we need to stand up for our democracy."
Randy Bryce, recent candidate for Congress, said "And this is our strategy–it wasn't go to and disrupt it, because we know we're not going to stop it–but it is letting the country know what's going on… We've been through the recall, a couple of elections with Governor Walker, we know what he's about, and we never stopped fighting. This last election we won every single statewide race, every single one. And this is how the other side reacts… when they lose [at] the democratic process… it's not about helping people, it's about keeping power. And when that happens, democracy's broken".
Angelina Cruz, president of the Racine Educators United (REA-REAA), said "On November 6th, I voted for public education, and the kids that I serve and their families… And, my concern is that this extraordinary session really ties [Governor-elect Evers'] hands in terms of the things that he promised and the things that we voted for… the Republicans have engaged themselves in shameful power grab, and are defying the will of the voters of this great state… It's important for us to continue standing up and speaking out, and letting them know that this is not acceptable and it will never be acceptable."
Sam Wunderle, 26 year old constituent of Speaker Vos, shared, "I think it's really important that we gather here because we need to talk in Robin Vos' district about what Robin Vos is doing. It's not just that the bills are unpopular, or that he's taking away the powers of the people I just voted for… he's trying to make it harder for the people who just voted… to have their voices heard in the future. That's not democracy."
Community members, Rep. Neubauer, and Wisconsin Working Families pledged to continue organizing to protect democracy in Madison and make sure the voices of Wisconsin voters are heard.
Mentioned in This Press Release
Recent Press Releases by Wisconsin Working Families Party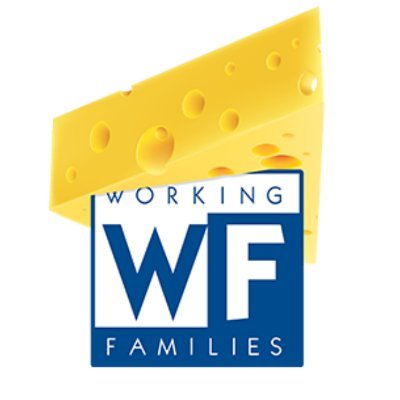 Apr 6th, 2021 by Wisconsin Working Families Party
Building on the Energy of 2020, Grassroots Political Group Helps Elect Progressive Activists, Organizers, Educators, and Public Education Graduates Across the State