Press Release
Professional and Non-Professional Arts Groups Both to Be Awarded at Footlights Performing Arts Awards
The results will be announced at the live awards ceremony June 22, 2017 at Milwaukee Repertory Theater's Quadracci Powerhouse.
April 17, 2017 – (Milwaukee, WI) – Due to an overwhelming response in both nominations and votes, the Footlights Performing Arts Awards for the Greater Milwaukee area announced on Monday that they have decided to divide each of the 16 award categories into two groups: professional and non-professional.
"The main objective of the awards is to celebrate the vibrant and dynamic arts within Milwaukee and beyond," President of Marcus Promotions Steve Marcus, and Publisher of Footlights playbills, said when inquired for the reason of recognizing two awards per category. "The excitement and enthusiasm for the awards has exceeded our expectations, and we want to acknowledge as many arts groups and individuals as we can."
According to Ryan Albrechtson, the Footlights Performing Arts Awards Chair, discussion to recognize professionals and non-professionals in each award category has been ongoing since January. "We are aware of the cross over between artists and audiences in Milwaukee, but regardless of a company's budget or use of equity talent we think both deserve a chance to be recognized for the excellent work they do."
Nominations were submitted between January 3 and March 31 of this year, with voting beginning April 5 and currently running until April 28. Submitted by artists, audiences, and performing arts companies alike, nominations for both professional and non-professional productions and performances from April 1, 2016 through March 31, 2017 qualified for the first-ever Footlights Performing Arts Awards. The results will be announced at the live awards ceremony June 22, 2017 at Milwaukee Repertory Theater's Quadracci Powerhouse.
The Footlights Performing Arts Awards is the first in the city to host a physical ceremony commemorating the performing arts, which will recognize not only theatrical excellence but outstanding performances in other artistic disciplines, such as ballet, musical orchestrations, and choral concerts.
Sponsored by UPAF and hosted by John McGivern, an awards after-party at Intercontinental Milwaukee will follow, and all are invited. Voting continues, and tickets for both the ceremony and awards are now on sale, and can be purchased via the following links:
Voting –> http://footlights.com/footlights-performing-arts-awards-voting/
Tickets –> http://footlights.com/footlights-performing-arts-awards/
About Footlights
Footlights is the playbill-of-choice for countless performing arts organizations in the region, serving companies of all sizes, including Milwaukee Repertory Theater, Skylight Music Theatre, Milwaukee Chamber Theatre, Next Act Theatre, Renaissance Theaterworks, In Tandem Theatre, as well as countless music groups and local college and universities' dance, music, and theatre programs. Footlights extends playbill services to Chicago, Madison, and many locations in between.
Footlights playbills and Footlights.com are products of Marcus Promotions, Inc.
About United Performing Arts Fund (UPAF)
The United Performing Arts Fund (UPAF) has been setting the stage for 50 years by providing critical investment in our region's vibrant performing arts scene.  UPAF's mission is to secure community resources, promote the performing arts as a regional asset and improve the quality of life through responsible investment in and financial support of the performing arts in Southeastern Wisconsin.
UPAF is proud to celebrate a half-century of making our community a better place to live, work and play.  In 2016 UPAF's Annual Campaign raised more than $12 million to support the area's performing arts environment. UPAF proudly bears Charity Navigator's highest distinction for nonprofits – a four-star rating – and the highest point ranking of any Milwaukee area non-profit. The UPAF 50th Anniversary Campaign is generously sponsored by Herb Kohl Philanthropies.
As an umbrella organization, UPAF supports a breadth of performing arts groups that collectively offer something for everyone through its 15 Member Groups and numerous Affiliates.  More than one million people are touched each year through performances, educational outreach, special events and community partnerships.
Mentioned in This Press Release
Recent Press Releases by Footlights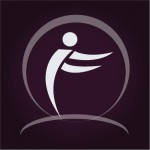 Jun 24th, 2019 by Footlights
Non-professional and professional recipients honored in each category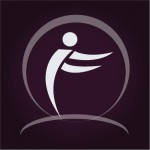 May 6th, 2019 by Footlights
And the nominees are...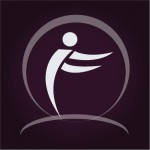 Apr 17th, 2019 by Footlights
Voting for the awards closes Tuesday, April 30.