Press Release
Planning and a Pint Series Takes on Lakefront Planning and Development
Please join the Urban Planning and Public Administration Chapters of the University of Wisconsin-Milwaukee Alumni Association onWednesday, January 21 at 6:00 p.m
Please join the Urban Planning and Public Administration Chapters of the University of Wisconsin-Milwaukee Alumni Association on Wednesday, January 21 at 6:00 p.m., for the 2015 installment of the "Planning and a Pint" series.  Planning and a Pint is a free moderated panel discussion which is open to the public where invited panelists discuss all sides of a high-profile local planning and development issue over a glass of beer (or soda).
This year's topic is "Planning the Future of Milwaukee's Lakefront."  Tom Daykin of the Milwaukee Journal Sentinel will moderate a panel which includes Rick Barrett (Barrett Visionary Development), Joel Brennan (Discovery World), Linda Keane (School of the Art Institute of Chicago / STUDIO 1032), Vanessa Koster (City of Milwaukee), Teig Whaley-Smith (Milwaukee County).
The future of development and transportation at the Milwaukee Lakefront has received wide spread press coverage in recent weeks and is certain to be one of the most debated topics impacting Milwaukee's downtown and the region as a whole over the coming years.  Planning and a Pint will provide a venue to hear from experts with diverse perspectives on this issue followed by informal discussion between audience members and panelists.
In keeping with the topic, the venue for this year's event is the Innovation Theater at Discovery World, 500 North Harbor Drive. Light hors d'oeuvres will be provided by the UWM Alumni Association and a cash bar will be available.  For additional details about the event or to register, please visit:
alumnidirectory.uwm.edu/planningandapintmilwaukeelakefront
Mentioned in This Press Release
Recent Press Releases by UWM Alumni Association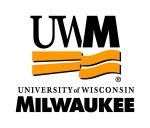 Jan 20th, 2015 by UWM Alumni Association
Please join the Urban Planning and Public Administration Chapters of the University of Wisconsin-Milwaukee Alumni Association onWednesday, January 21 at 6:00 p.m