Press Release
Opening Date Set for Axe Throwing & Deck Shuffleboard Bar in Walker's Point
The entertainment bar is 12,000 square feet and features 16 axe throwing lanes + 7 deck shuffleboard courts.
Milwaukee, WI – NorthSouth Club reservations are now open and the Grand Opening is scheduled for Saturday, August 3, 2019.
Bars & Recreation, the parent company of AXE MKE, Nine Below, and Splash Studio, will officially open NorthSouth Club at 230 E. Pittsburgh Avenue in Milwaukee's Walker's Point neighborhood on August 3. The entertainment bar is 12,000 square feet and features 16 axe throwing lanes + 7 deck shuffleboard courts in an immersive environment blending the best of the north and the south.
"NorthSouth Club isn't just a place to play games. It's an adventure," explained Bars & Recreation president Marla Poytinger. "We want guests to have an 'all-in' experience whether they're wearing flannel, drinking beer, and throwing axes; or sporting a tropical shirt, sipping a Mai Tai in a cabana, and playing shuffleboard. NorthSouth Club is a destination and an escape."
The Poytingers brought AXE MKE, Milwaukee's first axe throwing bar, to the East Side in 2018 and it was an instant hit. "People's sense of adventure and desire for an activity as part of a night out comes together perfectly at AXE MKE," said co-founder David Poytinger. "Our reservation-based system allows guests to plan ahead and schedule their night around a visit to the axe bar." But the popularity has also limited walk-ins, which the Poytingers want to accommodate as well. "We hope adding 16 more axe throwing lanes in downtown Milwaukee makes the activity more accessible to more people. Guests come back again and again after a great experience. They bring other friends or join a league. Once you get the bug, you just want to keep throwing axes."
With the addition of deck shuffleboard at the newest facility, Bars & Recreation continues to trailblaze in Milwaukee. "Many bars have table top shuffleboard and a couple even have small floor games, but this is full-sized deck shuffleboard – just like they do it in Florida." explains Marla. "So naturally, we have designed a tropical environment with palm trees, cabanas and a game that can be as competitive as you want it to be. It's a laid back, 'play with one hand and drink with the other' kind of game. Perfect for Wisconsin," she laughs.
Guests will have the opportunity to just throw axes, just play shuffleboard, or do both in one night if they choose the featured "NorthSouth Experience". Costume changes from flannel to tropical shirts are encouraged, according to the website. "These activities are great for everyone from bachelor and bachelorette parties to birthday parties and corporate events," David notes. "They are safe, fun, and make for an unforgettable night out."
NorthSouth Club is the fourth venue for Bars & Recreation. Nine Below, Milwaukee's only indoor mini-golf tavern, opened in 2016. AXE MKE opened in June 2018. And Splash Studio, Milwaukee's premier painting bar in its seventh year, relocated to the East Side earlier this year.
Details and reservations for the Grand Opening on August 3 will be available soon. General reservations are now open through October on NorthSouth Club's website, northsouthclub.com. Similar to AXE MKE, the new location will feature league play and special themed events. Private events are now booking as well, with a maximum event size of 299 guests. NorthSouth Club is actively hiring staff and managers for the opening team.
About Bars & Recreation:
What began as a painting bar in Milwaukee's Third Ward has become an exciting group of activity bars revolutionizing the ordinary night out. Bars & Recreation venues include Splash Studio, Nine Below, AXE MKE and NorthSouth Club.
Mentioned in This Press Release
Recent Press Releases by Bars & Recreation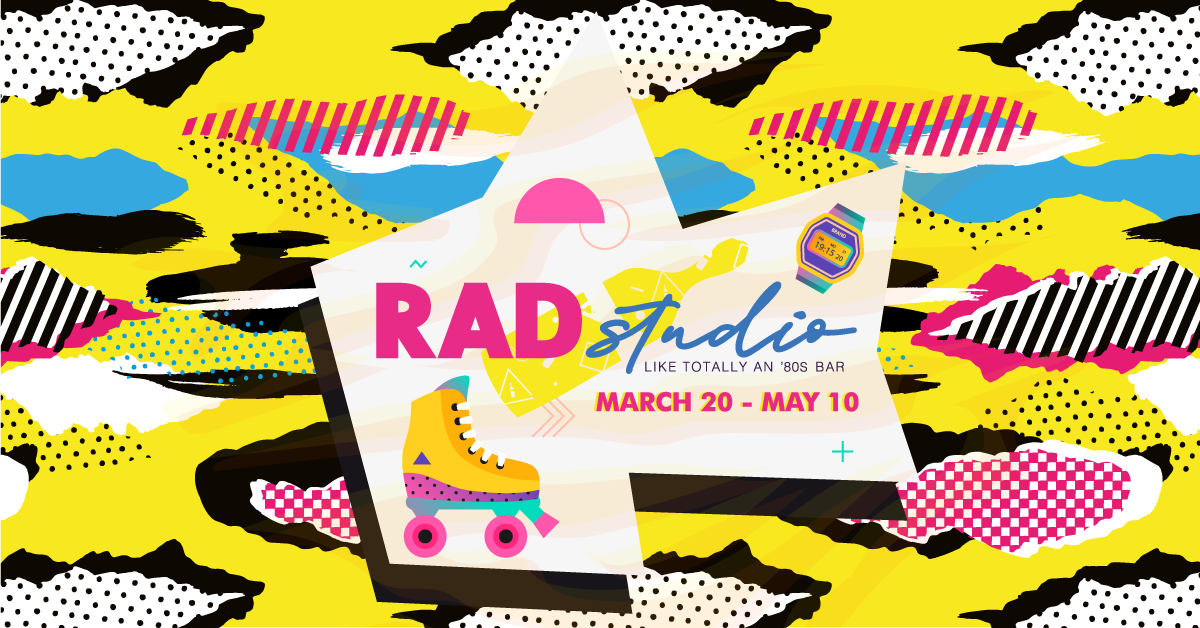 Mar 10th, 2020 by Bars & Recreation
Have a totally tubular time this spring as Splash Studio goes back in time to Rad Studio: Like Totally an '80s Bar.