Press Release
Olshan Properties Announces Retail Highlights
Olshan Properties Takes Home Multiple MAXI Awards During RECon 2017
NEW YORK, NY – May 22, 2017 – As the ICSC Recon show kicks off today in Las Vegas, Olshan Properties, one of the country's leading private owners, developers and managers of residential, commercial, hotel and mixed-use real estate, announced that leasing momentum remained resilient across its national retail portfolio during 2016 and during the first four months of 2017.
"Despite a lackluster media narrative about the brick-and-mortar retail industry, 2016 and the first few months of 2017 generated significant leasing activity throughout our highly-diversified retail portfolio and, most notably, within our retail holdings that are housed in mixed-use environments," said Ken Marshall, Head of Retail at Olshan Properties. "Our properties benefit from prime locations, strong demographics and a longstanding relationship with the communities that they are located in. We continue to evolve to react to changing consumer habits, and in the past year we have capitalized on exciting opportunities to bring innovative retail, exciting wellness uses and fresh new food and dining concepts to better serve the needs of our customer base at each property. These new concepts enhance traditional retailers that continue to appreciate the busy parking lots, strong consumer traffic and high quality, fundamental retail environment that our properties offer."
Leasing highlights from Olshan Properties' retail portfolio over the past sixteen months include the following key transactions:
As a leading owner and operator of retail, office, hotel and residential properties, Olshan Properties has mastered the art of developing multifaceted destinations that appeal to tenants by luring customers and keeping them on-site.   Olshan Properties' decades-long record of success in creating true mixed-use destinations of various types and sizes spans ten states and more than 10 million square feet. Olshan Properties' diverse retail holdings comprise the single largest component (based on total square feet) of their CRE portfolio.
In other news, Olshan Properties has been recognized as the winner of several MAXI Awards. The MAXI Awards celebrate the outstanding work and achievements of those who are transforming marketing in the retail real estate industry.
"We are thrilled and honored to be recognized as the recipient of multiple MAXI awards at RECon 2017," commented Lynn Meredith, Executive Director of Marketing and Operations for Olshan Properties. "Olshan is committed to creating and implementing innovative initiatives to promote the properties we own and operate nationwide, connect with the consumers that we serve, and improve the communities we live and work in –– and receiving these prestigious awards is a testament to that focus."
Olshan Properties was the winner of the following MAXI Awards:
Zona Rosa, a mixed-use development located in Kansas City, Missouri, was named the Gold/Special Distinction award winner for their creative holiday campaign 'The 12 Days of Facebook Live';
Zona Rosa also earned another Silver MAXI Award in the 'Best Digital marketing Campaigns with a budget of less than $10,000' category;
Olshan Properties' 2016 Olshan Outreach campaign, "The Fight Against Cancer" involving Letters of Inspiration, an initiative to create uplifting letters and cheerful artwork designed to help meaningfully connect with those impacted by cancer, is the MAXI Silver winner of the 'Company Cause Related Marketing' award.
Olshan Properties will be exhibiting at this week's ICSC RECON event in Las Vegas at Booth #C1714
About Olshan Properties
Olshan Properties is a privately owned real estate firm specialized in the development, acquisition, leasing and management of commercial real estate for more than 55 years.  The close integration of investment and operating capabilities has given Olshan Properties a reputation as one of the leading private owner/operators of commercial real estate in the country.
Olshan Properties currently owns and/or manages, individually or with its affiliated companies, a diverse portfolio of commercial properties including Retail, Hotel, Office, and Residential in eleven states.  For more information, click here.
Recent Press Releases by Olshan Properties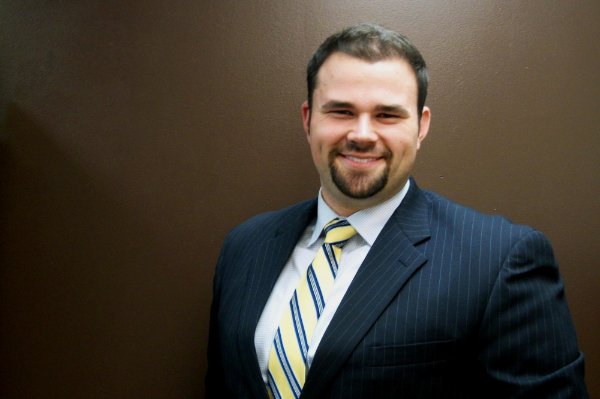 Mar 2nd, 2017 by Olshan Properties
Mr. Martin has nearly a decade of experience in managing and growing world-class assets.