Press Release
Nicole Safar to Helm Law Forward
As Redistricting Debate Heats Up, Key Player Hires First Full Time Executive Director
MADISON, WI – Sept. 9, 2021:  Law Forward, Wisconsin's leading public interest law firm focusing on defense of democracy, today announced that Nicole Safar will be its first-ever full time Executive Director.
"Nicole is exactly the right leader for Law Forward," said Law Forward Founder and President Jeff Mandell, who led the search committee.  "She's smart, politically astute, knows how to talk about complex issues in language that is easy to understand, and is a natural coalition builder," Mandell continued.  "I can't wait for her to take the helm and begin leading Law Forward into new waters."
Safar's appointment comes just weeks after the first lawsuits were filed over the maps for the 2022 elections.  Law Forward is playing a key role in that litigation, representing three nonprofit organizations and Wisconsin voters in a federal lawsuit seeking to have the court remedy unconstitutional state legislative districts, in addition to representing the same parties in a filing with the State Supreme Court.
Safar brings a wide array of experience both in government and in the nonprofit sector to her work at Law Forward.  Most recently, she served as Executive Director of A Better Wisconsin Together, a state-based research and communications hub for progressives.  In 2019, Safar joined the Evers Administration as Assistant Deputy Secretary at the Wisconsin Department of Health Services, where she built and led the senior leadership team. Before that, she spent 14 years at Planned Parenthood of Wisconsin in multiple roles including legal and policy advisor, lobbyist, political director and Vice President of Public Affairs and Legal Advocacy.
Safar is a lawyer and member of the Wisconsin State Bar. She graduated from the University of Wisconsin Law School and Gustavus Adolphus College.
"There are no more important issues than those that impact the rules of the game," Safar said, "and ensuring that those rules work for everyone is the core of Law Forward's mission. I am excited to join the innovative and experienced team at Law Forward and work in collaboration with Wisconsin's strong legal community that has paved the way for Law Forward to build a collective long term legal strategy to strengthen our democracy."
Safar's appointment was welcomed by a wide array of leaders:
U.S. Senator Tammy Baldwin:
In less than one year of operations, Law Forward has already made a tremendous difference in Wisconsin.  This coming year will be challenging for Wisconsin, and we will all benefit from having a great leader like Nicole running an indispensable organization like Law Forward.
Cecile Richards, co-founder, Supermajority; former President & CEO, Planned Parenthood Federation of America: Nicole ran one of the nation's strongest Planned Parenthood advocacy operations, and I know that her skill, insight, and passion will allow her to excel at Law Forward. I have been so impressed with the work Law Forward has already down, and I'm confident that Nicole's leadership will drive them to the next level.
John W. Miller, Founder and Principal, Arenberg Holdings; Member, Law Forward Board of Directors and Executive Director Search Committee: Adding a powerful leader like Nicole to the Law Forward team is a lot like how the NBA Champion Milwaukee Bucks built a team around Khris Middleton and Giannis, then it all clicked when they hired the missing piece, a new coach. Law Forward has an outstanding "courtroom team," and Nicole will work on the sidelines to bring all the pieces together.
Mentioned in This Press Release
Recent Press Releases by Law Forward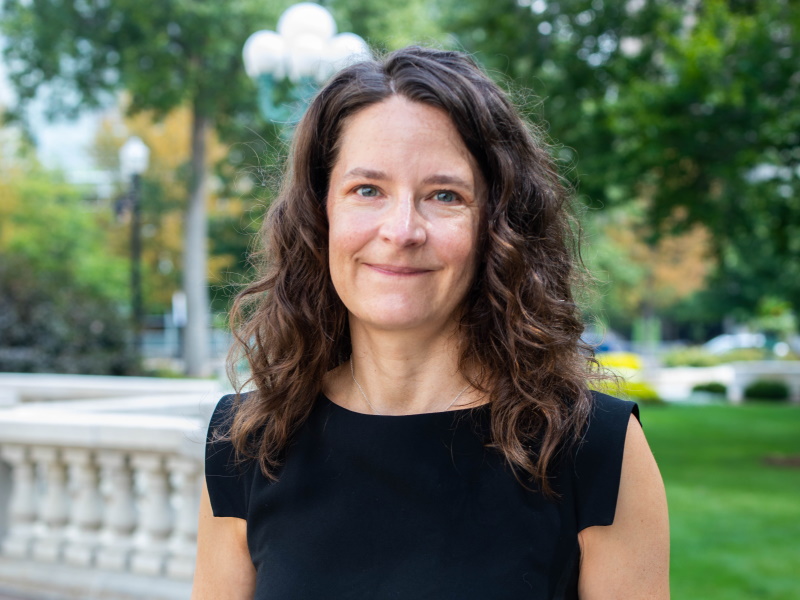 Sep 9th, 2021 by Law Forward
As Redistricting Debate Heats Up, Key Player Hires First Full Time Executive Director
Aug 23rd, 2021 by Law Forward
Poland: The Census data demonstrate that Wisconsin's current maps are now unconstitutional. If the Legislature won't follow a process to ensure that new districts are constitutional and fair, the Court must act to protect voters
May 14th, 2021 by Law Forward
Poland: Today, the State Supreme Court unanimously rejected a deeply flawed proposal that would have stood judicial procedures around redistricting – and only around redistricting – on their head.