Press Release
New Milwaukee Art Museum Exhibition Features Masterworks by Monet, van Gogh and Picasso
The exhibition showcases 50 iconic paintings from The Phillips Collection, America's first museum of modern art.
Milwaukee, Wis. – October 8, 2019 – Iconic paintings by some of the most famous modern European artists—including Claude Monet, Vincent van Gogh and Pablo Picasso—will be showcased in a new exhibition at the Milwaukee Art Museum.
Opening Nov. 15, 2019, A Modern Vision: European Masterworks from The Phillips Collection will feature 50 paintings by towering figures of modernism like Édouard Manet, Gustave Caillebotte, Claude Monet, Berthe Morisot, Vincent van Gogh, Paul Cézanne, Edgar Degas, Pierre Bonnard, Wassily Kandinsky, Amedeo Modigliani, and Pablo Picasso. The collection of paintings reflects the vision of Duncan Phillips, the founder of The Phillips Collection in Washington, D.C., America's first museum of modern art.
"The Phillips Collection is one of those unique institutions, with a collection that was groundbreaking in its day, and is full of singular paintings that exemplify the very best of each artist that Duncan Phillips collected," said Tanya Paul, Isabel and Alfred Bader Curator of European Art, Milwaukee Art Museum. "At the same time, the collection is deeply personal, not only because it is Phillips's own vision of modernism, but also because it retains an intimacy that derives from its presentation in the childhood home of its collector."
Upon starting the institution, Phillips set for himself the task of defining modern art and its origins, starting with 19th-century sources and collecting across its developments through the years. He fostered close relationships with young artists and was one of the earliest figures to introduce modern art to the United States.
"Art offers two great gifts of emotion—the emotion of recognition and the emotion of escape. Both take us out of the boundaries of self," said Duncan Phillips.
The Phillips Collection, along with other notable collections formed by individuals—including the Milwaukee Art Museum's own Bradley Collection—has helped shape how Americans view and understand the development of modernism. Additional materials will allow visitors to explore the connections between The Phillips Collection and the collection of Peg Bradley, an influential local collector, whose gifts helped form the backbone of the Milwaukee Art Museum's modern art collection.
"Whether someone has already fallen in love with The Phillips Collection or is excited to see paintings by van Gogh and Cézanne, as well as additional works in the Milwaukee Art Museum's collection by Kandinsky, Picasso and Monet, this exhibition's visit is a gift to Milwaukee's art lovers," said Amanda C. Peterson, Senior Director, Audience Engagement, Milwaukee Art Museum. "With the paintings, the artists, the events around the exhibition, and the stories around the collectors, we know this is an exhibition our visitors will love."
An accompanying catalogue, Master Paintings from The Phillips Collection, will be available for purchase from the Museum Store.
A Modern Vision: European Masterworks from The Phillips Collection is organized by The Phillips Collection, Washington, D.C.
The exhibition is supported by an indemnity from the Federal Council on the Arts and Humanities.
This exhibition is also supported by Presenting Sponsor Johnson Financial Group; Leadership Sponsor Wendy Sleight; Supporting Sponsors Kenneth R. Treis and Four-Four Foundation; and Contributing Sponsors Sotheby's and Suzy B. Ettinger Foundation.
Exhibitions are made possible by the Milwaukee Art Museum's Visionaries Debbie and Mark Attanasio, Donna and Donald Baumgartner, John and Murph Burke, Sheldon and Marianne Lubar, Joel and Caran Quadracci, Sue and Bud Selig and Jeff Yabuki and the Yabuki Family Foundation.
Programming

Events listed are free with Museum admission, free for Members.

Gallery Talks
Tues, 1:30 p.m.
Nov 19, Dec 17, Jan 14, Feb 11, March 17
With Tanya Paul, Isabel and Alfred Bader Curator of European Art
Sat, 1:30 p.m.
Feb 1 (in French)
With Béatrice Armstrong of the French Institute of Milwaukee
Express Talks
Thurs, noon and 5:30 p.m.
Dec 5, Jan 2, Feb 6, March 5
A Modern Vision Concert Series
Sat, Nov 23, 2–3 p.m.
Thurs, Jan 16, 5–6 p.m.
Thurs, March 12, 5–6 p.m.
Enrich your experience of the exhibition with these musical performances in Windhover Hall, highlighting different artworks.
Lecture on Bonnard
Thurs, Feb 27, 6:15 p.m.
Lubar Auditorium
With Dita Amory, Curator in Charge, Robert Lehman Collection, The Metropolitan Museum of Art. Optional dinner after the lecture in Café Calatrava, $55/person. Reservations are required and can be made by calling Catherine Sawinski, 414-224-3293.
About the Milwaukee Art Museum
Home to a rich collection of more than 30,000 works of art, the Milwaukee Art Museum is located on the shores of Lake Michigan. Its campus includes the Santiago Calatrava–designed Quadracci Pavilion, annually showcasing three feature exhibitions, and the Eero Saarinen–designed Milwaukee County War Memorial Center and David Kahler‒designed addition. In 2016, after a yearlong renovation, the Museum reopened its Collection Galleries, debuting nearly 2,500 world-class works of art within dramatically transformed galleries and a new lakefront addition. This reimagined space also allows for the presentation of additional changing exhibitions. For more information, please visit mam.org.
Mentioned in This Press Release
People
:
Amanda C. Peterson
,
Bud Selig
,
Caran Quadracci
,
Catherine Sawinski
,
David Kahler
,
Donald Baumgartner
,
Eero Saarinen
,
Marianne Lubar
,
Mark Attanasio
,
Peg Bradley
,
Santiago Calatrava
,
Tanya Paul
Recent Press Releases by Milwaukee Art Museum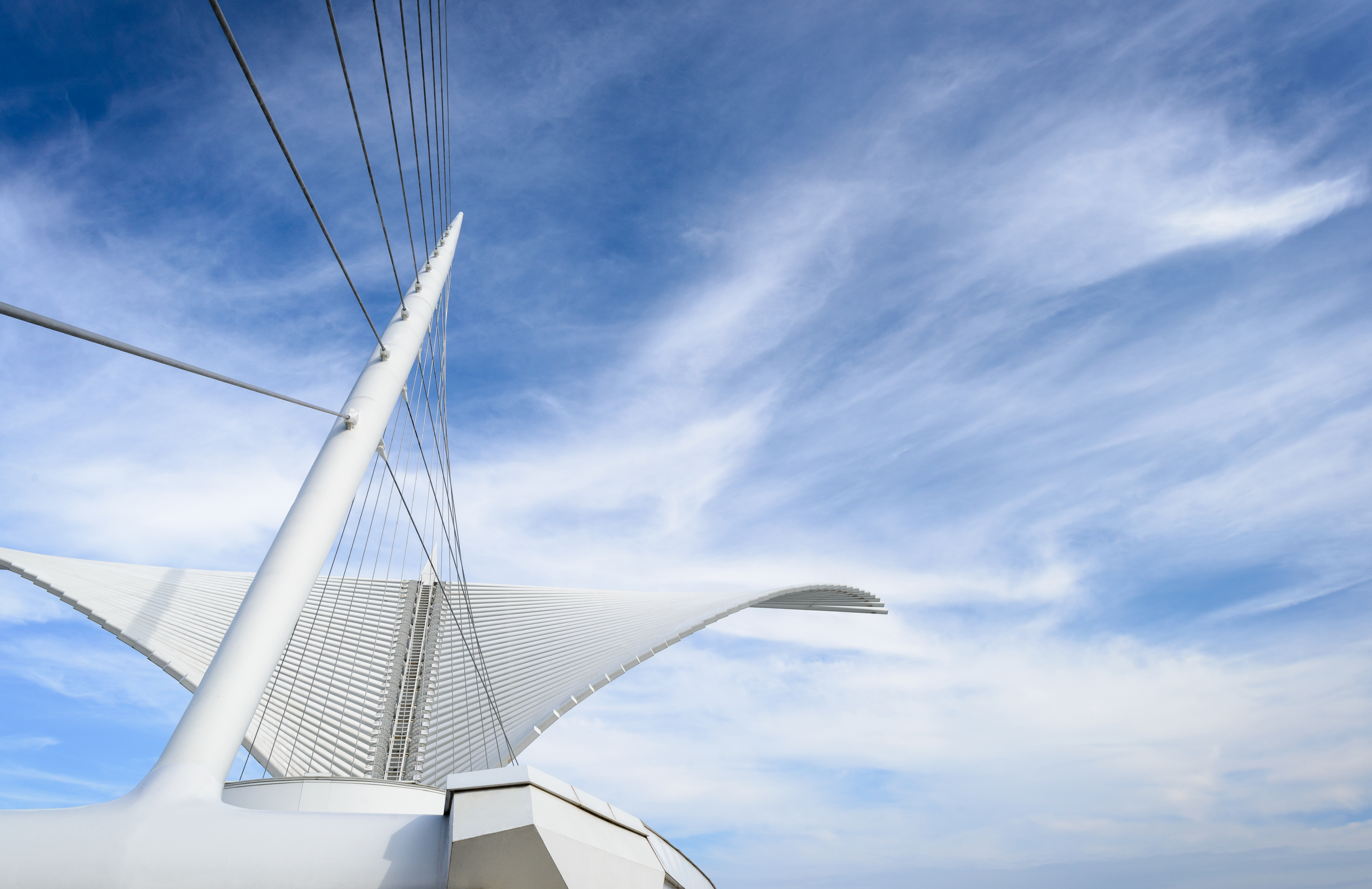 Mar 4th, 2022 by Milwaukee Art Museum
Celebrates Return of Signature Programs Including Kohl's Art Studio, Educational Tours, and Art in Bloom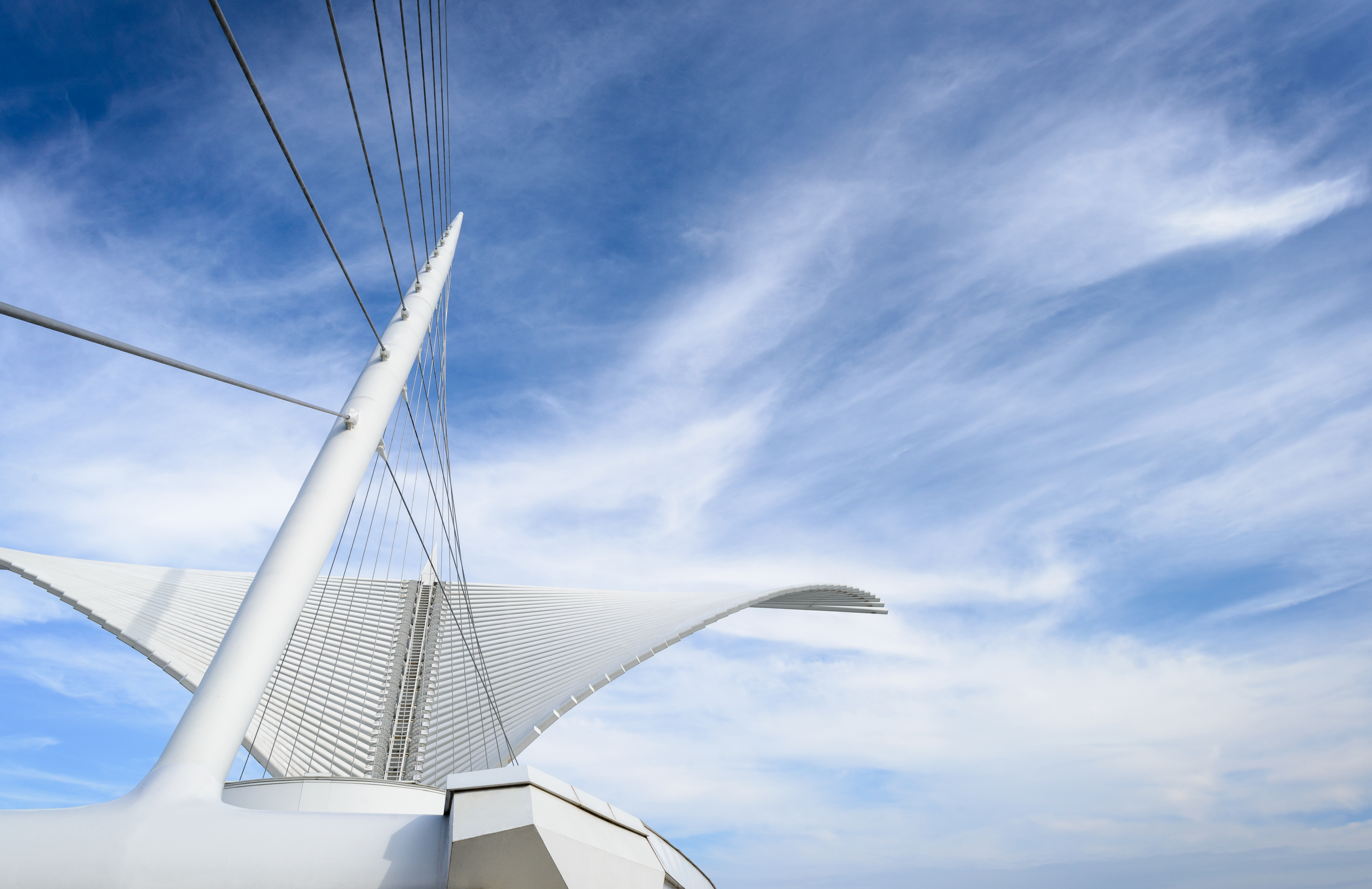 Feb 18th, 2022 by Milwaukee Art Museum
Members get first chance to reserve tickets to see incredible floral installations inspired by works of art in the Museum's collection.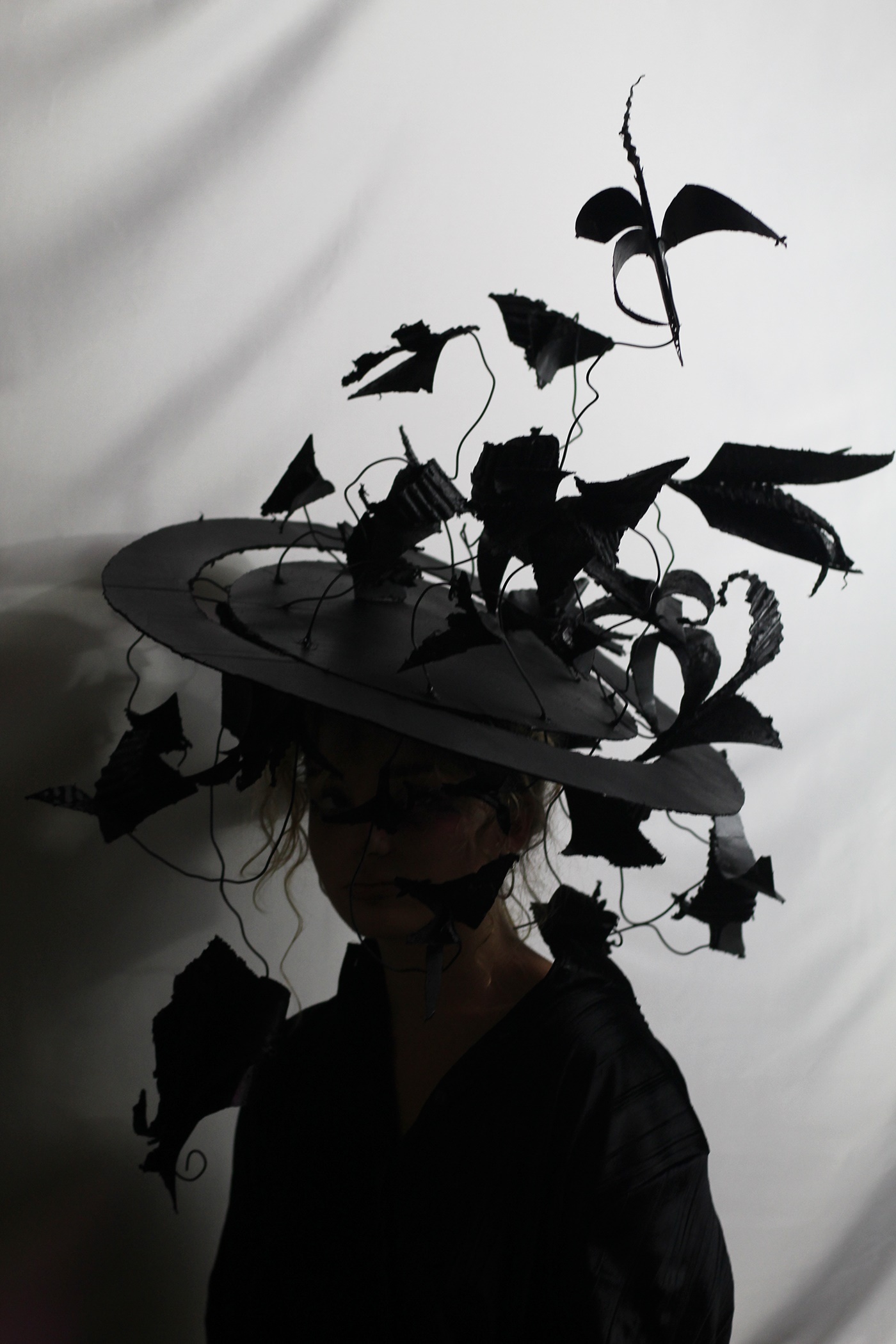 Feb 2nd, 2022 by Milwaukee Art Museum
The 2022 Scholastic Art Awards celebrating hundreds of talented Wisconsin students is back on-site at the Museum.