Press Release
New Milwaukee Art Museum Exhibition Explores Spanish Influence on American Artists
This is the first major exhibition to explore the widespread influence of Spanish art and culture on American painting.
Milwaukee, Wis. – April 29, 2021  – The extensive impact of Spanish art and culture on American painters in the nineteenth and early twentieth centuries is the focus of Americans in Spain: Painting and Travel, 1820–1920, a new exhibition opening June 11, 2021, at the Milwaukee Art Museum.
The exhibition, which the Museum co-organized with the Chrysler Museum of Art, in Norfolk, Virginia, highlights prominent American artists such as Mary Cassatt, William Merritt Chase, Robert Henri and John Singer Sargent, who traveled to Spain for training and to study the old masters at the Prado Museum in Madrid.
More than 100 paintings, photographs and prints will be presented chronologically and organized to emphasize migration, tourism and travel in nineteenth-century Spain. Additional themes include the romance and the reality of old Spain; Spanish architecture, gardens and landscapes; Spain's Nasrid and Islamic history; and the collecting and display of Spanish art in the United States. The exhibition also features a mobile app with audio descriptions in English and Spanish for several of the works.
"It's difficult to overstate the importance that Spanish culture had on artists from the United States at the time, and we're delighted to share this significant moment and its art with a wider  public," said
Brandon Ruud, Abert Family Curator of American Art, Milwaukee Art Museum
. "Travel and tourism played such an integral role in shaping the lives and work of some of the nation's most famous painters. The exhibition and the accompanying interactive
Artist-Travelers Project website
and app make it uniquely possible for people to visit sites throughout Spain while exploring the art in the Museum or from the comfort of their own homes."
Beginning in the nineteenth century, Spain attracted an increasing number of European artists, who were drawn to the country largely through stories of dramatic exploits reinforced by romantic cultural associations of the Victorian era. American painters also sought to capture the country's scenic charms and seemingly exotic customs firsthand, but not until the outbreak of the Civil War did they begin traveling in earnest to Spain.
"International travel and exchange have always been central to the history of American art," said Corey Piper, Brock Curator of American Art, Chrysler Museum of Art. "At a time when tourism and movement have been disrupted throughout the world, this exhibition explores a vibrant and significant moment in American painting, spurred by artists who traveled back and forth between Spain and the United States.
Americans in Spain features artists and movements that expand upon areas of particular strength in the Milwaukee Art Museum's collection, especially artists of the Ashcan Circle and the Eight, as well as in the Chrysler Museum of Art's holdings of American and old master works. Among the highlights are John Singer Sargent's famous Carmencita (1890), on loan from the Musée d'Orsay; a newly discovered painting by Mary Cassatt from a private collection in Madrid that has never before shown in the United States; and Spanish old masters on loan from the Prado Museum that were frequently copied by American painters.
American and European artists borrowed from Spanish prototypes, adapting flamenco dancers, matadors and other colorful characters for their own dramatic canvases. Landscape painters introduced the country's medieval architecture and romantic gardens to American audiences. Women artists, in particular, found Spain more accommodating than other European countries to which they traveled. Mary Cassatt visited the country by herself (a rarity for a woman at the time) and had a studio for several months in one of Seville's most historically significant buildings.
"The story of this often overlooked aspect of art history is one we were in a good position to tell," said Marcelle Polednik, Ph.D., Donna and Donald Baumgartner director at the Milwaukee Art Museum. "Milwaukee has a long history of presenting the art of Spain, and Marquette University and the American Geographical Society Library at the University of Wisconsin–Milwaukee are rich with related resources and programs. Having the Chrysler Museum join us as a partner has been invaluable in strengthening the project."
Presenting
Americans in Spain: Painting and Travel, 1820–1920
in the era of the COVID-19 pandemic offers a unique opportunity to consider the role that travel and cultural exchange play in the lives of artists and society at large. As current international travel has been dramatically curtailed by health concerns, visitors to the Milwaukee Art Museum will have a chance to learn how travel within Spain was essential to the development of American artists' techniques and helped shape a pivotal period in the history of American art.
On view through October 3, 2021, Americans in Spain: Painting and Travel, 1820–1920 is co-curated by Brandon Ruud, Abert Family Curator of American Art, Milwaukee Art Museum, and Corey Piper, Brock Curator of American Art, Chrysler Museum of Art.
A full-color catalogue, published by the organizing institutions and available in hardcover and softcover, features essays by the exhibition's curators and leading scholars. Distributed by Yale University Press, the catalogue is available for purchase from the Museum Store.
The accompanying app can be downloaded through the Apple App Store and the Google Play app store.
This exhibition is made possible in part by a major grant from the National Endowment for the Humanities: Exploring the human endeavor. The Henry Luce Foundation is the National Presenting Sponsor of Americans in Spain, which also is supported by an indemnity from the Federal Council on the Arts and the Humanities. Supporting Sponsors are the Wyeth Foundation for American Art, the Tourist Office of Spain in Chicago, and the Milwaukee Art Museum's American Arts Society; Contributing Sponsors, Christie's and The Gladys Krieble Delmas Foundation.
Exhibitions originally scheduled for 2020 at the Milwaukee Art Museum are made possible by the 2020 Visionaries: Donna and Donald Baumgartner, John and Murph Burke, Sheldon and Marianne Lubar, Joel and Caran Quadracci, Sue and Bud Selig and Jeff Yabuki and the Yabuki Family Foundation.
The Artist-Travelers Project and exhibition app were developed in partnership with Marquette University, including Dr.
Eugenia Afinoguénova
, professor of Spanish languages, literatures, and cultures, and Tim Korolev and Shiyu Tian, and funded by a Marquette University Explorer Challenge Grant.
A generous gift from the Terra Foundation for American Art helped support curatorial staff at the Milwaukee Art Museum and Americans in Spain during the COVID-19 pandemic.
Any views, findings, conclusions, or recommendations expressed in this exhibition do not necessarily represent those of the National Endowment for the Humanities.
Programming
On-Site Member Preview
Thurs, June 10, 10 a.m.–5 p.m.
Virtual Member Preview Conversation
Thurs, June 10, 6 p.m.
With Brandon Ruud, the Museum's Abert Family Curator of American Art, and Corey Piper, Brock Curator of American Art at the Chrysler Museum of Art
Virtual President's Circle Celebration
Wed, July 21, 6 p.m.
Celebrating Americans in Spain and exhibitions opening in July
Virtual Discussions 
Thurs, June 24, 5:30 p.m.
Sarah Cash, associate curator of American and British paintings at the National Gallery of Art, on John Singer Sargent in Spain
Thurs, July 29, 5:30 p.m.
Richard L. Kagan, author of The Spanish Craze: America's Fascination with the Hispanic World, 1779–1939, with commentary by Marianna Shreve Simpson, Visiting Scholar, University of Pennsylvania, Philadelphia
Thurs, Aug 26, 5:30 p.m.
Eugenia Afinoguénova, Professor and Chair, Department of Languages, Literatures and Cultures, Marquette University, on Spain's Islamic heritage
Thurs, Sept 30, 12 p.m.
Alba Campo Rosillo, Terra Foundation Research Fellow at the Museo Nacional Thyssen-Bornemisza, on Spanish Art and American Portraiture
Virtual In Conversation: Rudy Maxa and Brandon Ruud
Thurs, Sept 9, 6:15 p.m.

Join America's best-known travel writer and commentator Rudy Maxa (aka The Savvy Traveler) and exhibition curator Brandon Ruud, Abert Family Curator of American Art, for a discussion about travel to Spain—in the nineteenth century and today.
Hours
Fri–Sun, 10 a.m.–5 p.m.
General Admission Pricing
$19 Adults
$17 Students (w/ID), Seniors (65+), Military
Free for Kids 12 & under every day thanks to Kohl's
Free to Members
Free to Wisconsin K–12 teachers with valid school ID or pay stub
About the Milwaukee Art Museum
The Milwaukee Art Museum welcomes people from throughout the community and the world to find themselves and lose themselves in art, creativity and culture. At any one time, visitors can experience over 2,500 works on view within the Museum's collection galleries and three ever-changing exhibition spaces; participate in engaging programming; and explore the one-of-a-kind spaces across the 24-acre lakefront campus. The iconic architecture brings together structures designed by Eero Saarinen, David Kahler and Santiago Calatrava. Famous for its moving Burke Brise Soleil, the Museum serves as a symbol for Milwaukee pride and connects the shores of Lake Michigan to the city's bustling downtown.
NOTE: This press release was submitted to Urban Milwaukee and was not written by an Urban Milwaukee writer. It has not been verified for its accuracy or completeness.
Mentioned in This Press Release
People
:
Brandon Ruud
,
Bud Selig
,
Caran Quadracci
,
David Kahler
,
Donald Baumgartner
,
Eero Saarinen
,
John Singer
,
John Singer
,
Marcelle Polednik
,
Marianne Lubar
,
Santiago Calatrava
Recent Press Releases by Milwaukee Art Museum
Apr 20th, 2023 by Milwaukee Art Museum
Guests are invited to browse the work of over 120 jury-selected artists from across the nation and enjoy local food, lively music, and art activities for the whole family for the first time since 2019.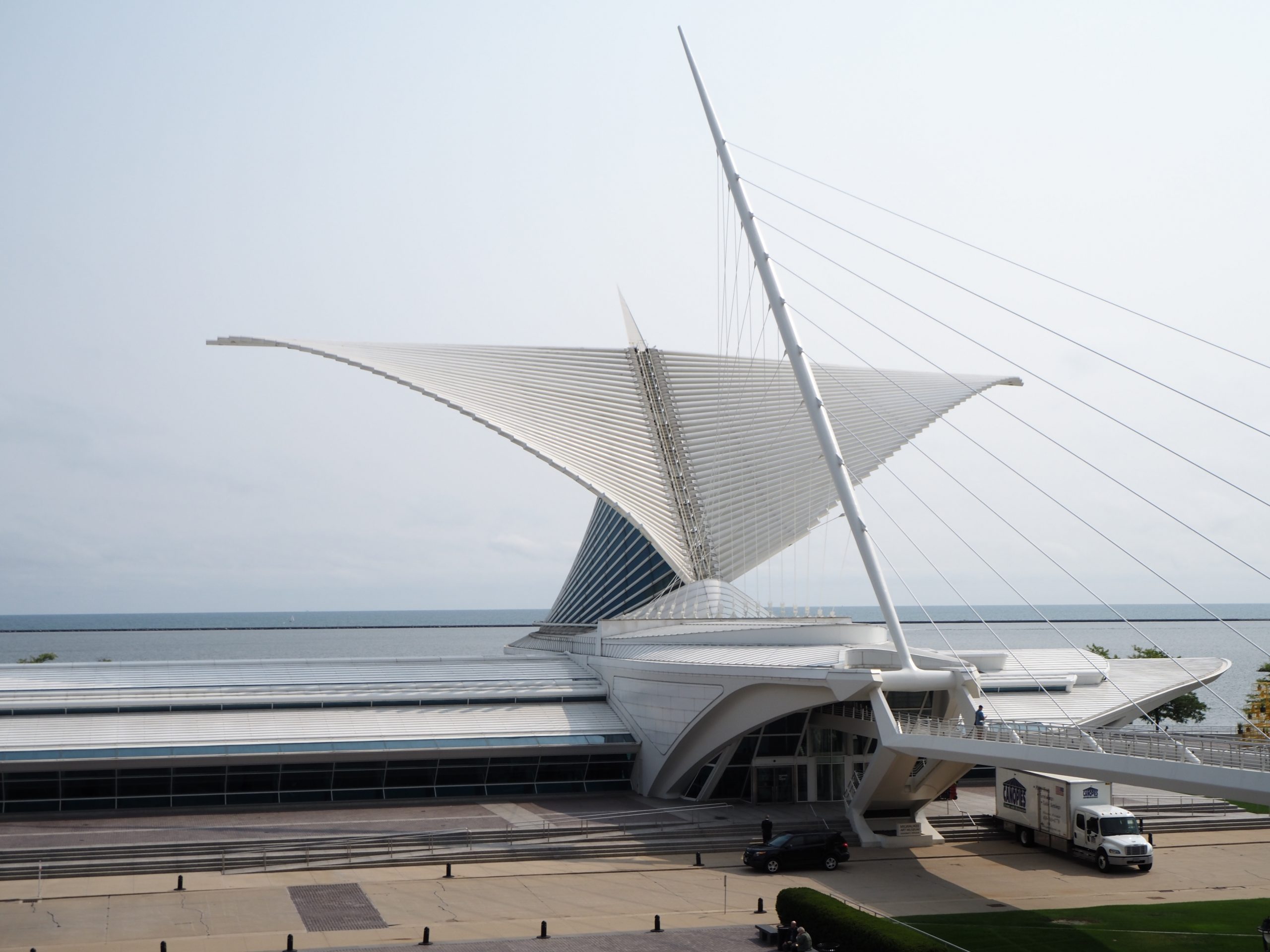 Apr 13th, 2023 by Milwaukee Art Museum
The transformative gift establishes the Isabel and Alfred Bader European Art Program Endowment Fund and supports the fall 2023 exhibition Art, Life, Legacy: Northern European Paintings in the Collection of Isabel and Alfred Bader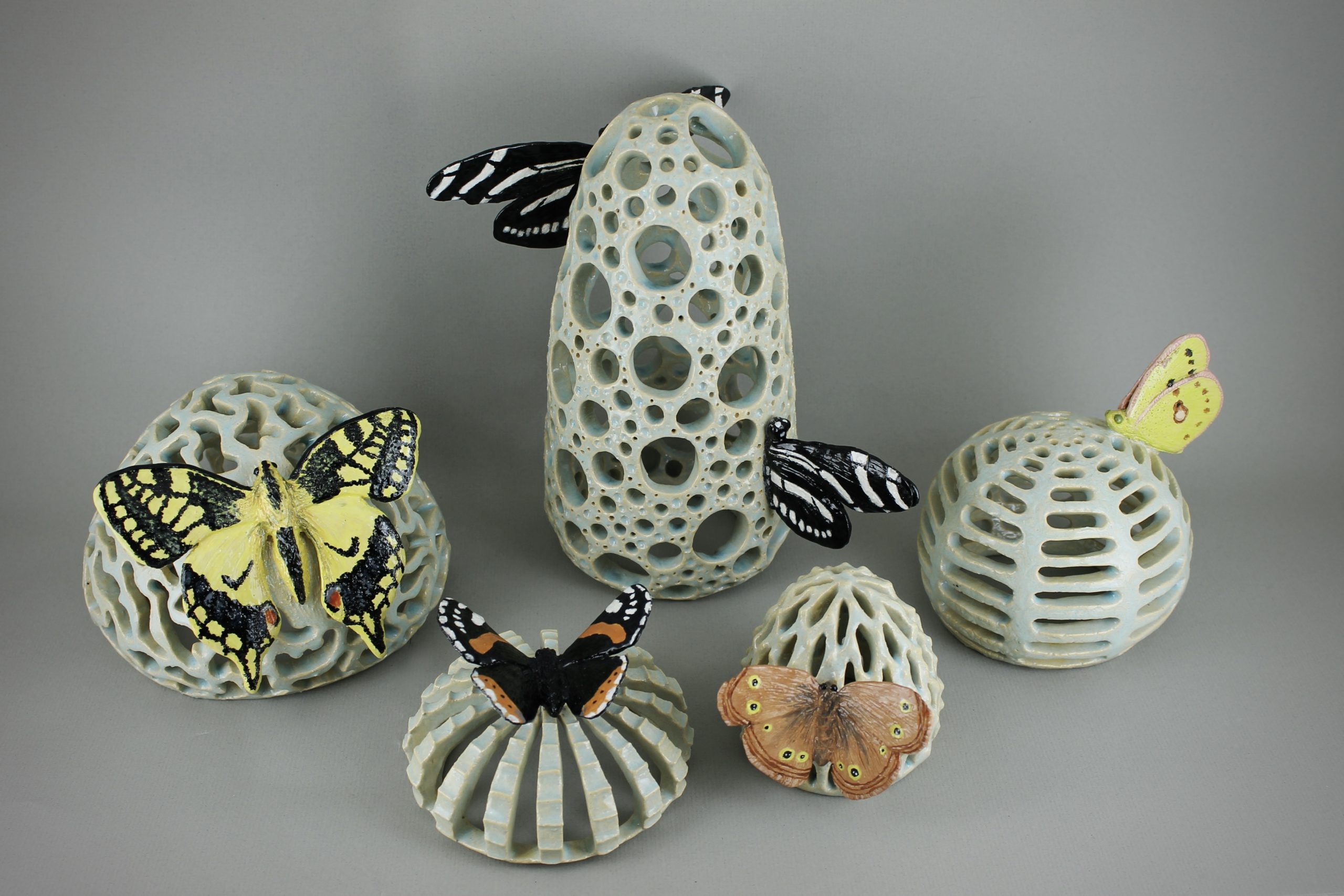 Jan 24th, 2023 by Milwaukee Art Museum
The Museum continues its over-four-decade history of showcasing the regional Scholastic Art Awards, celebrating the artistic achievements of young people across the state.