Press Release
New Exhibitions and Events Explore the Season of Process at the Milwaukee Art Museum
Meticulously designed furniture by a Wisconsin-based artist and a closer look at the art of motion by a New York-based artist highlight the Museum's upcoming season.
Milwaukee, Wis. – April 4, 2019 – The inspiration, thought and planning that happen before a single brush or tool is picked up can be as important to a work of art as the masterful execution of the object itself. In the season of process, the Milwaukee Art Museum will explore works that intricately merge conceptual exploration and art making into the final object.
"This season at the Museum, we highlight two artists, James Nares and Charles Radtke, whose lengthy careers are marked by deep conceptual rigor and technical mastery. Each has continually evolved and adapted his artistic process to translate ideas into compelling art objects," said Marcelle Polednik, PhD, Donna and Donald Baumgartner Director, Milwaukee Art Museum. "The multifaceted films, photographs, and paintings in Nares: Moves and the incredibly detailed cabinets in Charles Radtke: Contained invite viewers to look beyond the materials to consider, respectively, motion and time, and ideas of containment. I am eager for our visitors to experience these exhibitions and the accompanying programs and to enjoy an inspired and inspiring summer at the Milwaukee Art Museum."
Beginning April 19, Museum visitors will have the opportunity to see the meticulously crafted works of Cedarburg, Wisconsin–based furniture maker Charles Radtke. On view through August 25, 2019, Charles Radtke: Contained, the first retrospective for the artist, features more than 35 works, including cabinets, tables and chairs that blur the boundaries between furniture and contemporary sculpture. The exhibition celebrates Radtke's explorations into the function of the cabinet as a container, and several works have intricately designed interiors or hidden compartments.
The Museum will also present the first retrospective exhibition for New York–based artist James Nares this season. On view June 14–October 6, 2019, Nares: Moves explores in-depth the artist's films as central to his artistic practice, and reveals his significant five-decades-long career bringing the concept of motion into the spotlight. Through photographs, drawings, paintings and sculpture, the exhibition highlights the key projects of this prolific, perpetual inventor and investigates his seminal contribution to contemporary art.
A new display of selected prints from the collection of Kevin Fahey and Ray Grzebielski will be on view in the American art galleries through August 4, featuring works by the 19th-century master etchers and lithographers James McNeill Whistler, Francis Seymour Haden, and Joseph Pennell. Fahey and Grzebielski amassed their collection over three decades and have enriched the Museum's collection with a series of significant gifts. The longtime Chicago residents, who have roots in Wisconsin, noted, "We have been collecting prints for several years and are glad that works from our collection have found a good home at the Museum."
At Kohl's Art Generation Family Sundays: Brush with Greatness on July 21, kids and families will take over the Museum from 10 a.m. – 4 p.m. Visitors can explore contemporary painting and motion-based art with guest artist James Nares, and create their own paintbrushes. The cost to attend Kohl's Art Generation Family Sundays is included with Museum admission. Thanks to Kohl's Cares, Museum admission is always free for kids age 12 and under.
Kohl's Color Wheels, the Museum's mobile studio offering free art activities, will visit a variety of outdoor community events throughout the summer, including  Polish Fest, Juneteenth Day, Summerfest, Bastille Days, Wisconsin State Fair, and Mexican Fiesta. Through Kohl's Color Wheels, kids and families will create art inspired by the Museum's summer exhibition and Collection.
Sculpture Milwaukee returns to Wisconsin Avenue for a third year this summer. The Museum will again host docent-guided trolley and walking tours, beginning June 12. Tours are $17 for adults and seniors and $6 for kids 12 and under.
"When the weather gets nicer, it's almost like the Museum becomes a different place, with the gorgeous lakefront, the patios opened up and people taking advantage of the Museum as part of a full day of enjoying the city," said Amanda C. Peterson, Senior Director, Audience Engagement, Milwaukee Art Museum. "From family fun to evening parties, we try to host one-of-a-kind creative experiences so everyone can find themselves at the Museum."
MAM After Dark, the mostly monthly party at the Museum and supported by Northwestern Mutual, continues this spring and summer with themes tied to exhibitions, plus one theme chosen by Museum Members.
On April 19, local talent takes center stage at MAM After Dark, thanks to evening sponsor Summerfest, with local bands, local artists and all sorts of Milwaukee-loving fun just a few days after 414 Day.
For May 17, during Museum Members month, Members chose the theme "Bhangra & Bollywood." May's MAM After Dark will include authentic cuisine, music, dancing and fun in the lively south Asian style.
Retro New York City is the MAM After Dark theme on August 16, thanks to evening sponsor Educators Credit Union. Visitors will explore a taste of the urban playground that inspired James Nares and the No Wave scene in the late 1970s and early 1980s. Hip hop and punk-inspired music and performances will make it an evening to remember.
Each MAM After Dark event features music, DIY stations, non-traditional art tours, Quizmasters team trivia, a photo booth from Front Room Photography, beverage and food tastings, a scavenger hunt through the galleries and access to the Museum throughout the evening. Admission is $12 in advance, $14 at the door and free for Milwaukee Art Museum Members.
For those looking for an elegant experience with friends and family, the Sunday brunch at the Museum's Cafe Calatrava goes big for special occasions, with delicious special offerings created by Chef Jamie Nelson drawing inspiration from the exhibitions and the season.
On April 21, visitors can enjoy a festive Easter brunch, served buffet-style in Windhover Hall, including a DIY doughnut station. Kids can meet the Easter Bunny and take a scavenger hunt card to discover animals in the art. Reservations can be made at mam.org/easter; pricing is $55 for adults ($45 for Members) and $15 for kids 7-12. Kids 6 and under are free. (Gratuity and ticket fees extra.)
On May 12, moms will be spoiled with a sumptuous brunch buffet in Windhover Hall on the last day that the exhibition Bouguereau & America will be on view. Kids can create a meaningful message for Mom in the Kohl's Art Generation Studio, and brunch reservations include a $10 gift certificate to the Museum Store—for last-minute gifting, or for Mom to treat herself. Reservations for Mother's Day Brunch can be made at mam.org/mom; pricing is $55 for adults ($45 for Members) and $15 for kids 7-12. Kids 6 and under are free. (Gratuity and ticket fees extra.)
Grill-Side on the East End events return June 27, July 18, August 15 and September 12. Visitors can enjoy special menu items cooked outdoors while overlooking Lake Michigan and listening to live, local music. No Museum admission is required to attend this event.
The 2019 Visionaries, supporting the exhibitions and artistic vision of the Milwaukee Art Museum throughout the year, include Debbie and Mark Attanasio, John and Murph Burke, Sheldon and Marianne Lubar, Joel and Caran Quadracci, Sue and Bud Selig and Jeff Yabuki and the Yabuki Family Foundation.
For more information on these exhibitions and events, as well as additional programs, visit mam.org
Opening Exhibitions:
Charles Radtke: Contained
April 19–August 25, 2019
Bradley Family Galleries, Milwaukee Art Museum
Organized by the Milwaukee Art Museum
Curated by Margaret Andera, interim chief curator and curator of contemporary art
Supporting sponsors: Milwaukee Art Museum's Friends of Art, Christopher and Sally Candee, Heidi and Greg Borca and Marcia and Kent Velde.
Nares: Moves
June 14–October 6, 2019
Baker/Rowland Galleries, Milwaukee Art Museum
Organized by the Milwaukee Art Museum
Supporting Sponsors:  Carl & Marilynn Thoma Art Foundation, Joan Lubar and John Crouch, Mr. and Mrs. Donald W. Layden, Sr., in honor of Donald W. Layden, Jr., Kasmin Gallery, New York
Continuing exhibitions:
Sara Cwynar: Image Model Muse
Through August 4, 2019
Supporting Sponsor: Live Wire Productions
Exhibitions in the Herzfeld Center for Photography and Media Arts are sponsored by the Herzfeld Foundation and Madeleine and David Lubar.
Bouguereau & America
Through May 12, 2019
Supporting Sponsors: The Lynde and Harry Bradley Foundation, The Laskin Family in memory of Myron Laskin, Jr., In memory of Dr. Russel Lee Wiener, Anonymous, Four-Four Foundation, Samuel H. Kress Foundation, Kenneth R. Treis, and the Milwaukee Art Museum's Fine Arts Society.
Additional Events:
Meijer Free First Thursdays: April 4, May 2, June 6, July 4, August 8, 10 a.m.–8 p.m.
Yoga @ the Museum: April 20, May 18, June 15, July 20, August 17, 8:15–9:30 a.m. $15 donation.
Story Time in the Galleries: Every Saturday morning at 10:30 a.m., sponsored by Kohl's Cares.
Happy Hour in the East End: Every Thursday night, 5–7:30 p.m.
Drop-in Tours: Saturdays at 11 a.m. and 2 p.m. and on Sundays at 2 p.m., free with Museum admission
Kohl's Art Generation Studio: Open every day the Museum is open, featuring educational and engaging hands-on activities.
About the Milwaukee Art Museum
Home to a rich collection of more than 30,000 works of art, the Milwaukee Art Museum is located on the shores of Lake Michigan. Its campus includes the Santiago Calatrava–designed Quadracci Pavilion, annually showcasing three feature exhibitions, and the Eero Saarinen–designed Milwaukee County War Memorial Center and David Kahler‒designed addition.In 2016, after a yearlong renovation, the Museum reopened its Collection Galleries, debuting nearly 2,500 world-class works of art within dramatically transformed galleries and a new lakefront addition. This reimagined space also allows for the presentation of additional changing exhibitions. For more information, please visit: mam.org.
Mentioned in This Press Release
People
:
Amanda C. Peterson
,
Bud Selig
,
Caran Quadracci
,
Charles Radtke
,
David Kahler
,
David Lubar
,
Donald Baumgartner
,
Eero Saarinen
,
Harry Bradley
,
Jamie Nelson
,
Joan Lubar
,
John Crouch
,
Kent Velde
,
Kevin Fahey
,
Marcelle Polednik
,
Margaret Andera
,
Marianne Lubar
,
Mark Attanasio
,
Ray Grzebielski
,
Sally Candee
,
Santiago Calatrava
Recent Press Releases by Milwaukee Art Museum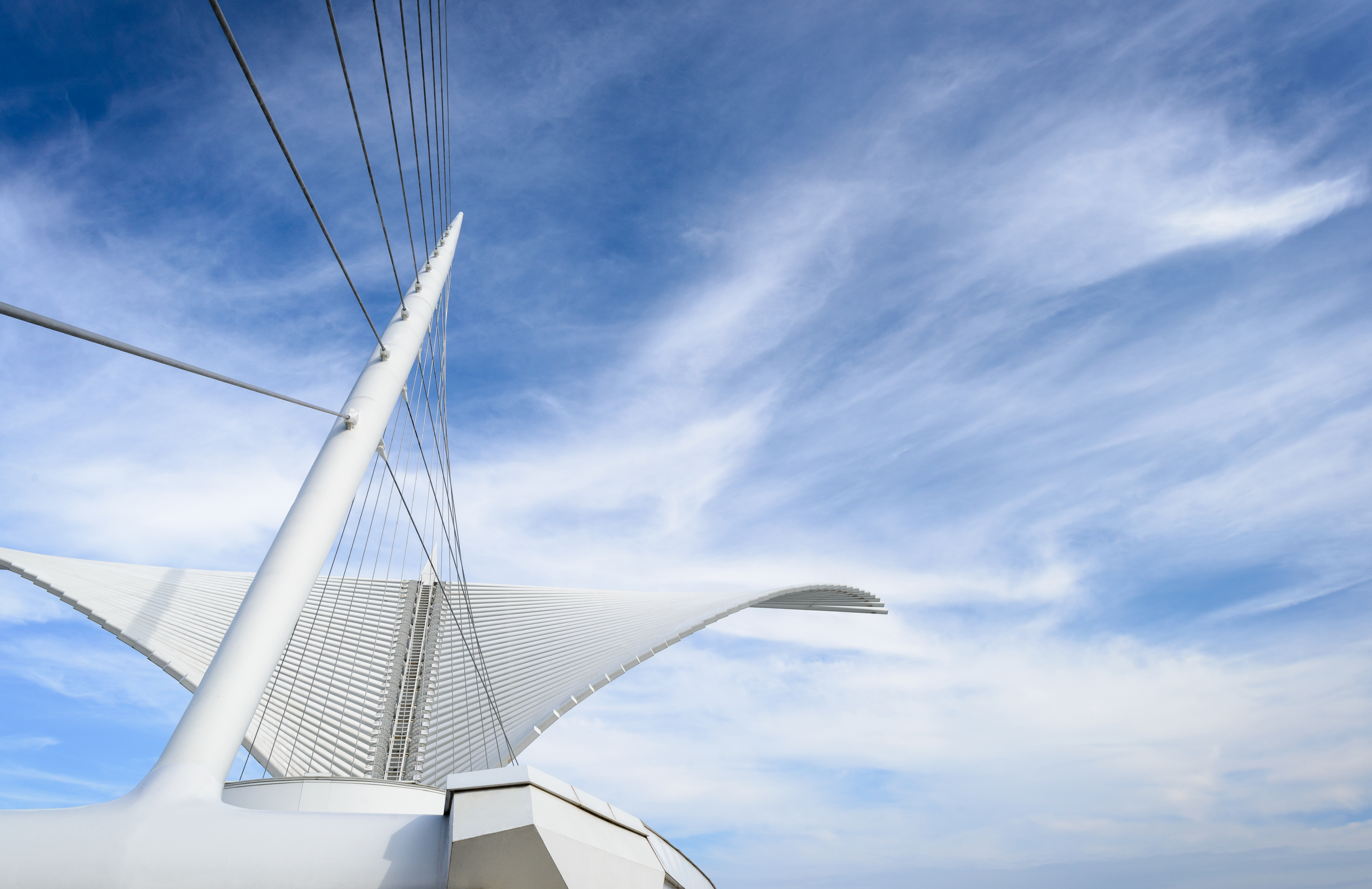 Mar 4th, 2022 by Milwaukee Art Museum
Celebrates Return of Signature Programs Including Kohl's Art Studio, Educational Tours, and Art in Bloom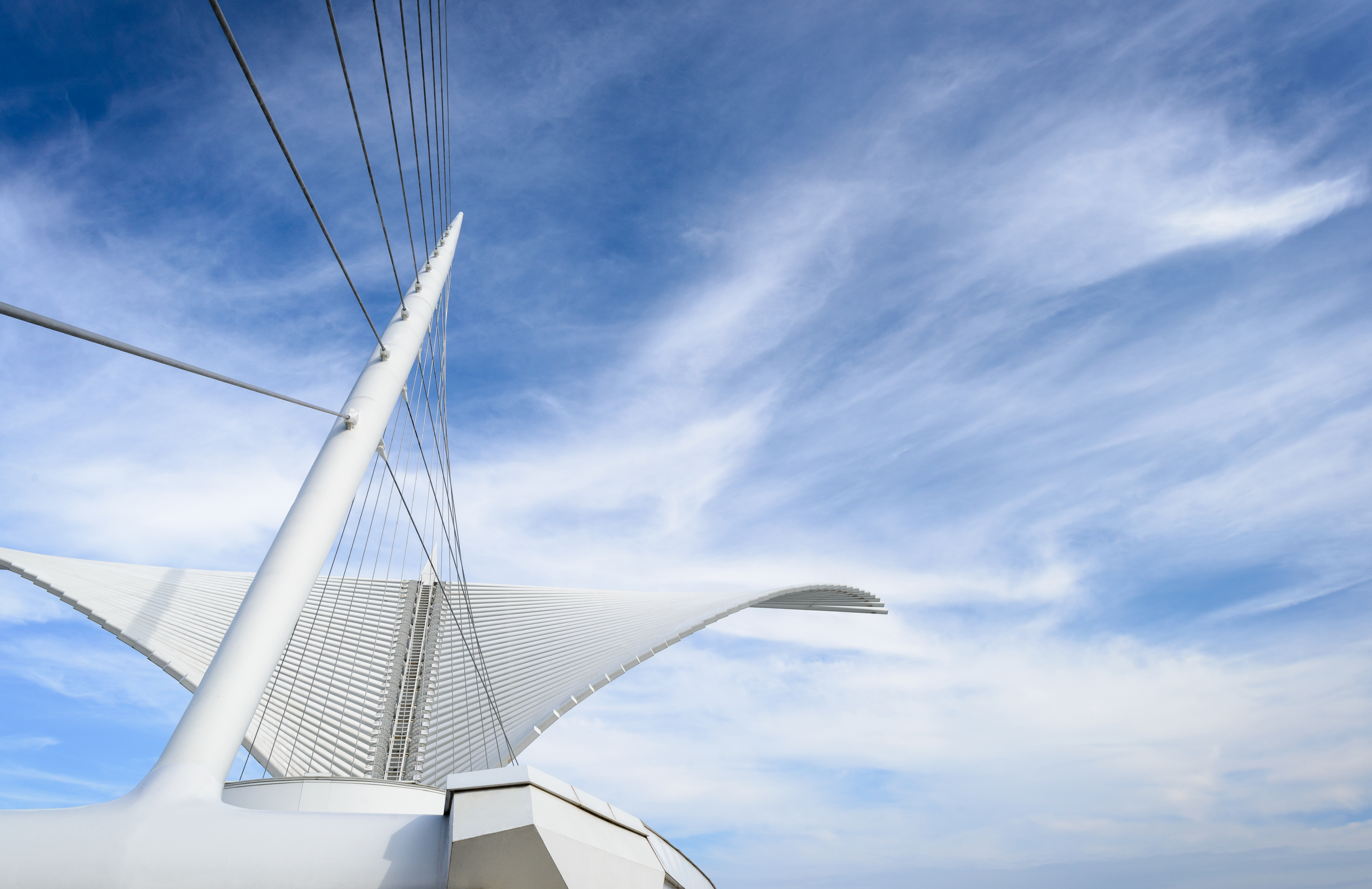 Feb 18th, 2022 by Milwaukee Art Museum
Members get first chance to reserve tickets to see incredible floral installations inspired by works of art in the Museum's collection.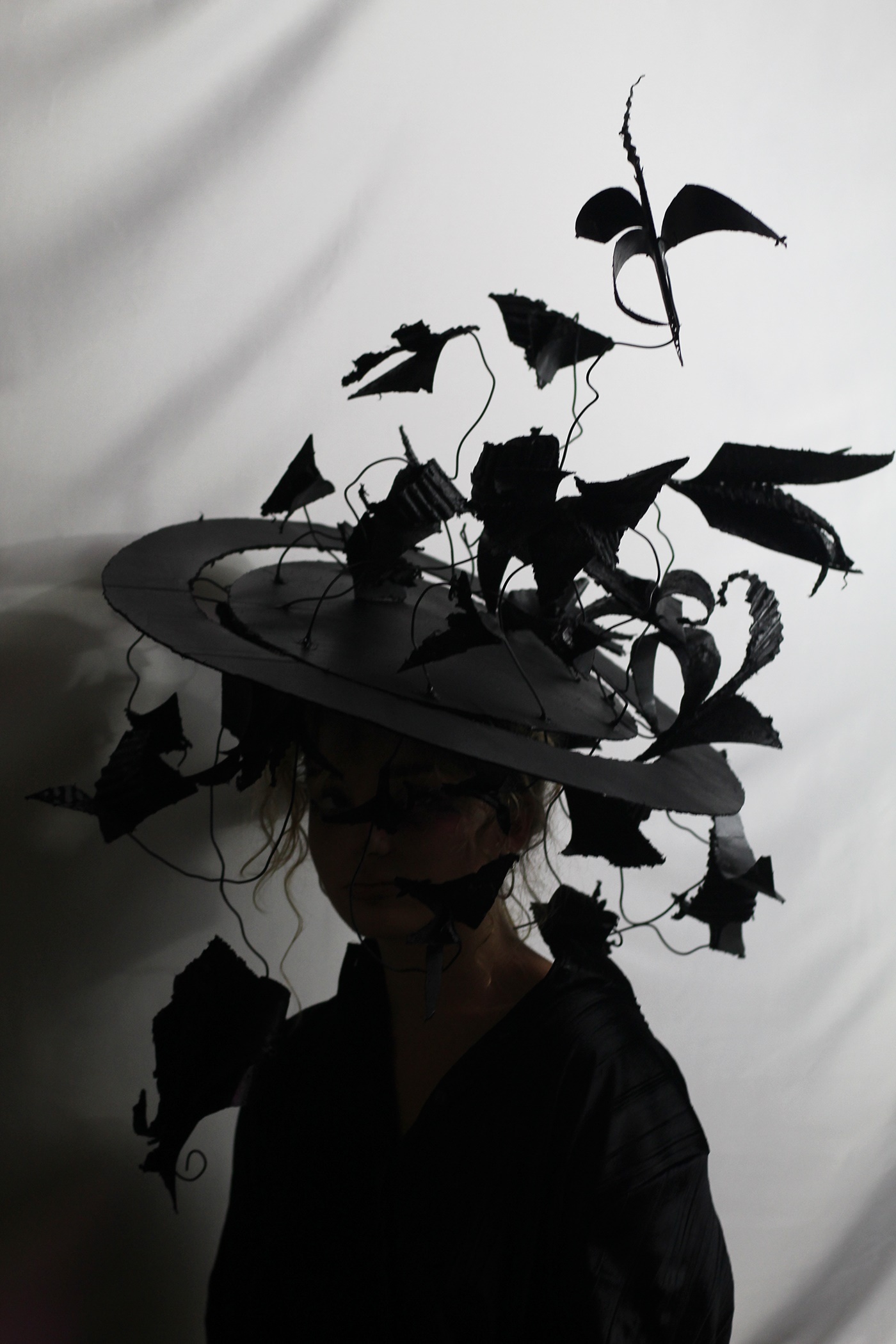 Feb 2nd, 2022 by Milwaukee Art Museum
The 2022 Scholastic Art Awards celebrating hundreds of talented Wisconsin students is back on-site at the Museum.