Press Release
New Exhibition Explores British Influence on the Quintessential American Painter Winslow Homer
"Coming Away: Winslow Homer and England" explores how English art and a 19-month sojourn in Cullercoats impacted the latter part of the artist's career
Milwaukee, Wis. – February 7, 2018 – The 19th-century painter Winslow Homer (1836-1910) is one of the most beloved figures in American art, perhaps most associated with the pastoral beauty of rural America and his dramatic Maine seascapes. The new exhibition Coming Away: Winslow Homer and England, opening March 1 and on view through May 20, 2018 at the Milwaukee Art Museum, explores how English artists and Homer's nearly two-year stay in the seaside village of Cullercoats, England, impacted the style and subjects of the artist's work for the rest of his career.
Fifty works by Winslow Homer are featured in the exhibition, including a selection of some of his most famous early scenes of independent farmers and outdoorsmen, as well as women at leisure and mischievous country children at play. Displayed alongside the art that Homer developed while in Cullercoats and the dramatic seascapes that marked his career after he returned to the United States, the exhibition demonstrates the great shift in Homer's painting that his time in England inspired.
The exhibition brings together many of Homer's most beloved and famous works, such as The Cotton Pickers, on loan from the Los Angeles County Museum of Art; The Lifeline from the Philadelphia Museum of Art; and the Musée d'Orsay's Summer Night; as well as many of the artist's late seascapes that so deeply influenced American modernists. Also included are paintings by Lawrence Alma-Tadema, George Henry Boughton, Jules Adolphe Breton and Joseph Mallord William Turner—works that show the range of international influences that Homer embraced—alongside English photographs, which Homer consumed and became fascinated with during his stay abroad.
"During his lifetime as now, critics celebrated Homer's work for its honesty and truth to nature, what many believed were quintessentially American qualities, but this exhibition complicates our understanding of Homer as the archetypal American artist," commented co-curator
Brandon Ruud
, the Abert Family Curator of American Art, Milwaukee Art Museum.
Core to the exhibition, co-organized by the Milwaukee Art Museum and the Worcester Art Museum, are two pivotal paintings in Homer's career: Hark! The Lark, which is part of the Layton Collection at the Milwaukee Art Museum, and The Gale, in the permanent collection at the Worcester Art Museum. Hark! was the major canvas to emerge from Homer's stay in Cullercoats, a painting he chose to represent him at the Royal Academy before he left England, and one that later in life he described as "the most important picture I ever painted, and the very best one." Homer began his composition for The Gale while in Cullercoats and spent the next decade of his life perfecting the painting as he wrestled with his aesthetic vision and artistic legacy, a testament to his craftsmanship and England's lasting influences.
"These two important works that bookend Homer's Cullercoats period provide the perfect opportunity to explore the artist anew and show just how pivotal England was to the artist's development," said Elizabeth Athens, co-curator from the Worcester Art Museum, presently at the National Gallery of Art.
First shown to the public from November 11, 2017 to February 4, 2018 at the Worcester Art Museum, the exhibition was warmly received by East Coast audiences.
Now opening at the Milwaukee Art Museum, this presentation of the exhibition begins and ends with expansive views of the choppy late-winter waters of Lake Michigan, evocative of Homer's seascapes.
In conjunction with the exhibition, the Milwaukee Art Museum will also host a full range of programs relevant to its location on Lake Michigan and the city's relationship to waterways, and includes presentations by internationally renowned scholars: Sarah Burns, Professor Emeritus, University of Indiana on April 5 and John Fagg from the University of Birmingham, England on May 3.
The accompanying hardcover catalogue Coming Away: Winslow Homer and England is co-published by Yale University Press, the Worcester Art Museum and the Milwaukee Art Museum. The essays are by co-curators Brandon Ruud and Elizabeth Athens, as well Martha Tedeschi, the Elizabeth and John Moors Cabot Director at the Harvard Art Museums. The catalogue is made possible through support from the Henry Luce Foundation and the Wyeth Foundation for American Art.
The exhibition Coming Away: Winslow Homer and England is co-organized by the Milwaukee Art Museum and Worcester Art Museum.
Co-curators: Brandon Ruud, Milwaukee Art Museum, and Elizabeth Athens, Assistant Curator of American Art, Worcester Art Museum, presently at the National Gallery of Art.
Presenting Sponsor: BMO Harris Bank
This exhibition is made possible through support from the Terra Foundation for American Art
Education Sponsor: Caxambas Foundation
Supporting Sponsors:
Henry Luce Foundation
Wyeth Foundation for American Art
The Lunder Foundation
Milwaukee Art Museum's Collectors' Corner in honor of their 70th anniversary
Milwaukee Art Museum's Friends of Art
Bob and Judy Scott
Program Sponsor: Milwaukee Art Museum's American Arts Society
The exhibition is supported by an indemnity from the Federal Council on the Arts and the Humanities.
Supporting Events
Public Opening: Meijer Free First Thursday
Thursday, March 1, 10 a.m.–8 p.m.
1:30 p.m. Lecture
With Brandon Ruud, Abert Family Curator of American Art
30-Min. Express Talks
Meijer Free First Thursdays
Thursday, April 5 and May 3, noon and 5:30 p.m.
Gallery Talks
Tuesday, March 6 and May 15, 1:30 p.m.
With Brandon Ruud, Abert Family Curator of American Art
Tuesday, April 17, 1:30 p.m.
Take a look at the exhibition from multiple perspectives, with Brandon Ruud and Amanda Brown, collection manager of works on paper; Ariel Pate, assistant curator of photography; and Catherine Sawinski, assistant curator of European art.
Tuesday, May 1, 1:30 p.m.
Explore the nineteenth-century fashion depicted in the works, with costume scholar Debra Mancoff.
Lectures
Winslow Homer: International Man of Mystery
Thursday, April 5, 6:15 p.m.
Winslow Homer stands as one of the most important—and most famous—painters of the nineteenth and early twentieth centuries, and yet, his life remains shrouded in mystery: he kept few records and little correspondence from him exists. Explore some of the motivations that inspired this international man of mystery to travel and stay in England, with Sarah Burns, Ruth N. Halls Professor Emeritus, Indiana University Bloomington.
Winslow Homer, Ben Shahn and American Genre Painting
Thursday, May 3, 6:15 p.m.
Winslow Homer has frequently been credited as an inspiration by early twentieth-century American modernist painters, who cite the abstract, expressive qualities of his late paintings. Yet American social realists also saw the artist as a kindred spirit, seeing in his depictions of laborers a way to advance social reform. Take a closer look at the influence of Homer's works on generations of artists, with John Fagg, lecturer, Department of English Literature, and director, American and Canadian Studies Centre, University of Birmingham.
Local Luminaries: The Peril and Promise of Water
Thursday, April 19, 6:15 p.m.
Visit the exhibition with four distinguished guests as they offer new perspectives for understanding the works on view. Welcome John Gurda, Milwaukee writer and historian; John A. Janssen from UW-Milwaukee's School of Freshwater Sciences; Chris Crain, Milwaukee-based musician, and Mary Miss, New York–based artist and pioneer behind Milwaukee's Watermarks project.
About the Milwaukee Art Museum
Home to a rich collection of more than 30,000 works of art, the Milwaukee Art Museum is located on the shores of Lake Michigan. Its campus includes the Santiago Calatrava–designed Quadracci Pavilion, annually showcasing three feature exhibitions, and the Eero Saarinen–designed Milwaukee County War Memorial Center and David Kahler‒designed addition. In 2016, after a yearlong renovation, the Museum reopened its Collection Galleries, debuting nearly 2,500 world-class works of art within dramatically transformed galleries and a new lakefront addition. This reimagined space also allows for the presentation of additional changing exhibitions. For more information, please visit: mam.org.
General Admission Pricing
$19 Adults
$17 Students (w/ID), Seniors (65+)
Free for Kids 12 & under every day thanks to Kohl's Cares
Free to Members
Free to Wisconsin K–12 teachers with valid school ID or pay stub
Free the first Thursday of every month, sponsored by Meijer
Adult tour groups or school groups should call 414-224-3842.
MILWAUKEE ART MUSEUM
700 N. Art Museum Drive, Milwaukee, WI 53202
mam.org
The season of travel at the Milwaukee Art Museum:
The Open Road: Photography and the American Road Trip Through April 22
Jaime Hayon: Technicolor Through March 25
Turning to Turner Through April 29
Coming Away: Winslow Homer and England Opens March 1
What will you come away with?
Mentioned in This Press Release
Recent Press Releases by Milwaukee Art Museum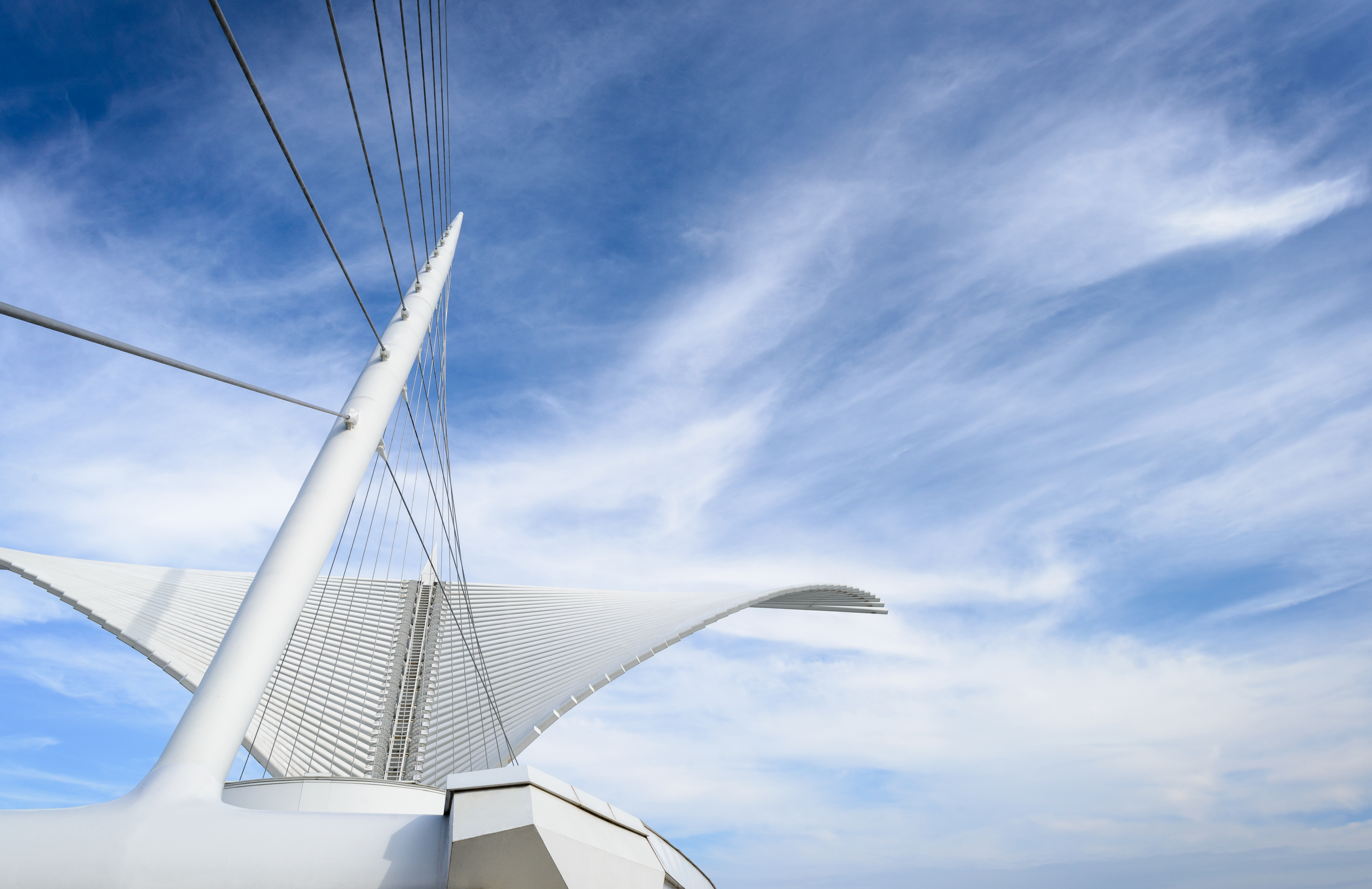 Feb 18th, 2021 by Milwaukee Art Museum
Discovery World, the Harley-Davidson Museum, the Milwaukee Art Museum, and the Milwaukee Public Museum will reopen in March with robust health and safety protocols in place.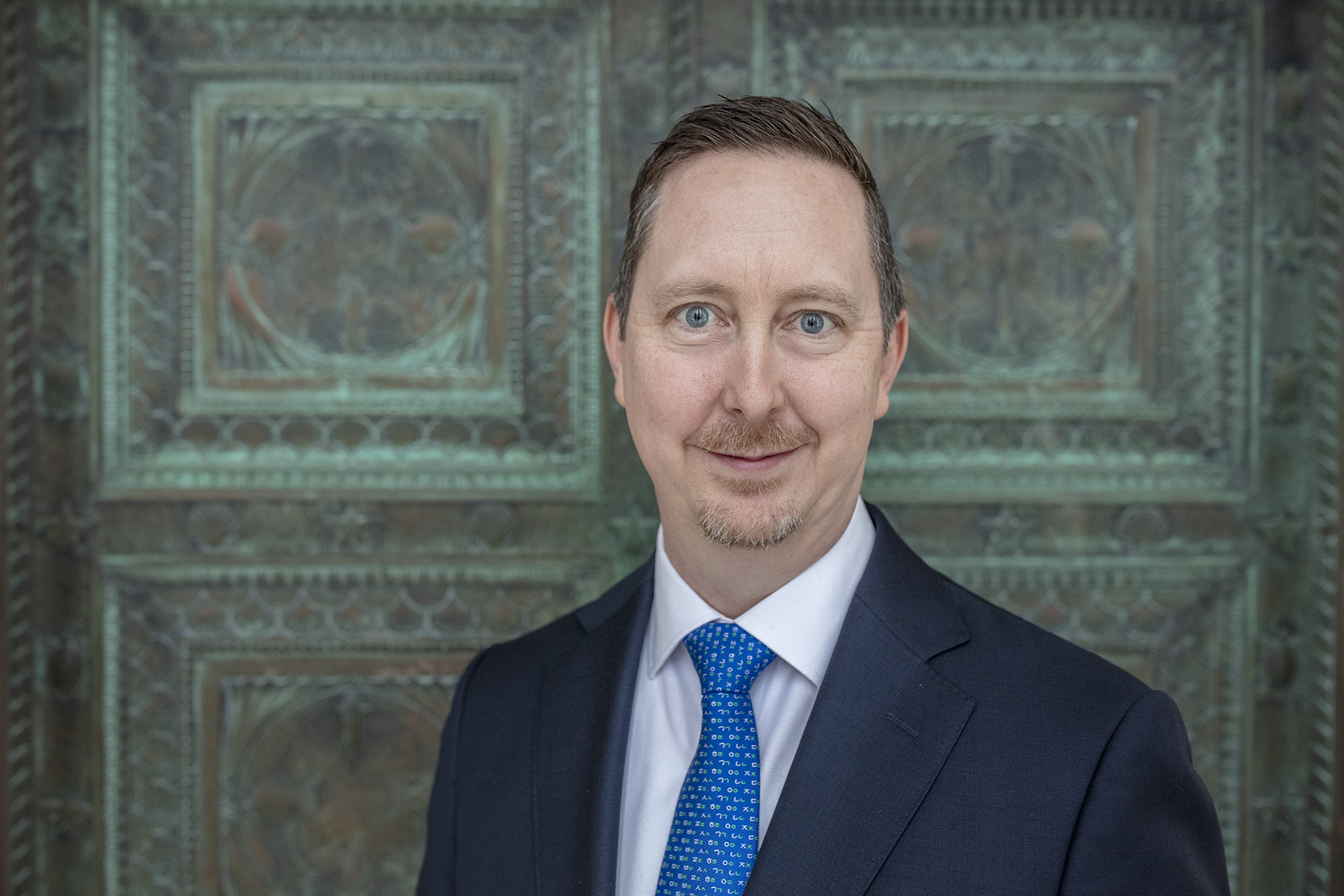 Dec 8th, 2020 by Milwaukee Art Museum
Stein joins the Museum to oversee key aspects of the institution's operations and experiences, on-site and online.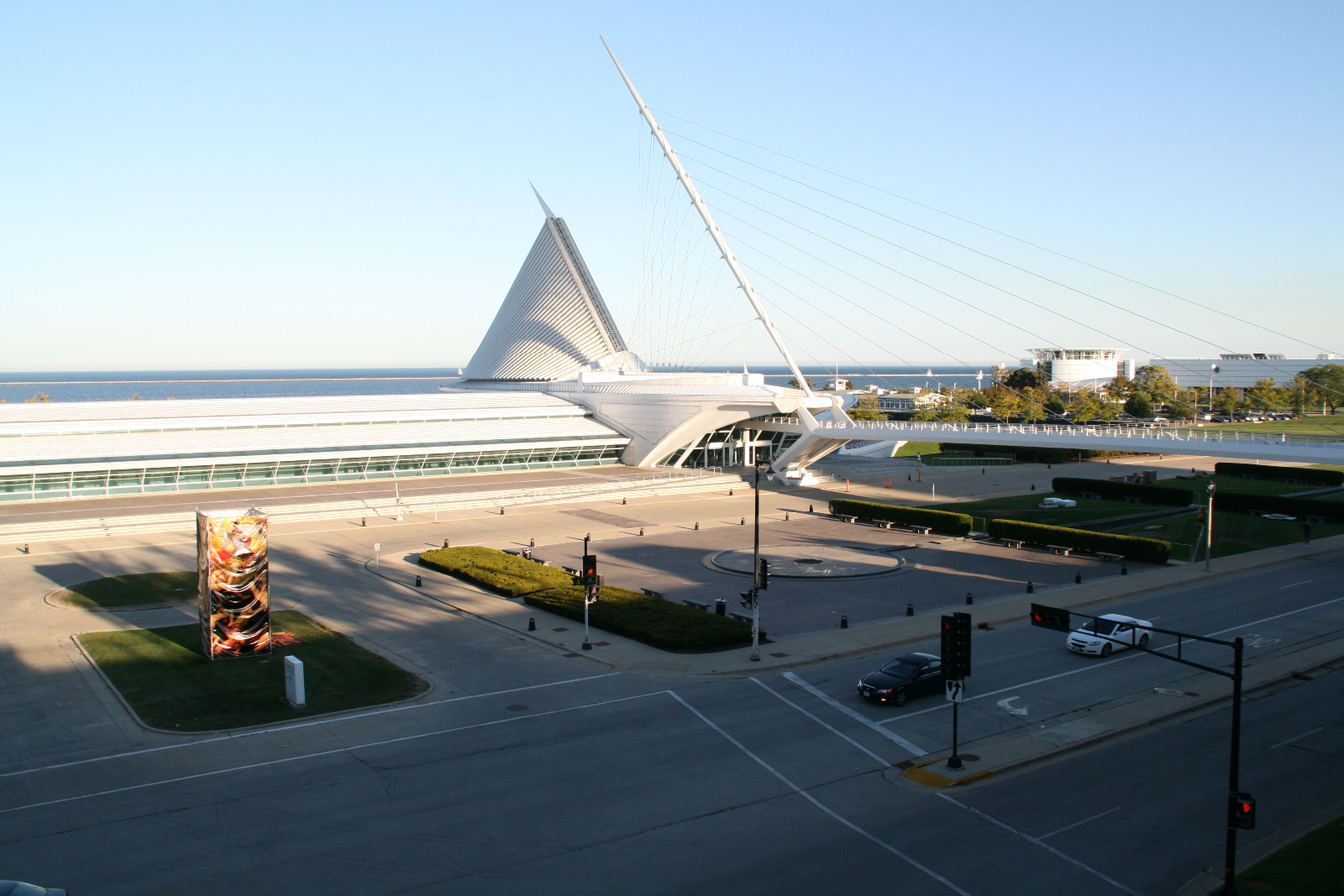 Nov 24th, 2020 by Milwaukee Art Museum
Although temporarily closed for in-person visits, the Museum is offering special holiday happenings online, including Family Sundays and Museum Store Sunday.