Press Release
National-International Urban Agriculture & Small Farm Conference: Continues to 'Grow the Good Food Revolution'
Will Allen and Michael Pollan, two from TIME's list of 100 most Influential people (2010) will discuss "Building a Fair Food Economy to Grow Healthy People" to kick off the conference.
MILWAUKEE, WI –  (November 7-9, 2014) – On stage for one night, Will Allen and Michael Pollan discuss the state of our current food system as part of Growing Power's Third National – International Urban & Small Farms Conference taking place at the Potawatomi Hotel & Casino.
Their conversation, moderated by Jean Feraca, will cover the food movement, social justice and the politics that surround the food we eat and grow. Jean Feraca is a writer, communications consultant, and former Wisconsin Public Radio Distinguished Broadcaster who hosted and produced award-winning programs for twenty-seven years including the popular series, All About Food. She is the author of three books of poetry plus the memoir, I Hear Voices which won the 2008 August Derleth Non-Fiction Award from the Council of Wisconsin Writers. Feraca is a Fellow of the Wisconsin Academy of Sciences, Arts, and Letters. She teaches philosophy and civic engagement in UW-Madison's Odyssey Project, a life-changing humanities course for adults living near the poverty level which she co-founded in 2003.
The conference will provide guidance on how to plan, develop and grow small farms in urban and rural areas. This year's Conference covers:  Urban Aquaculture, Urban Farming, Youth, Government, Education, Fundraising, Universities, Medical, Food and Technology, Food Policy, Growing Food and Justice for All Initiative (GFJI), International (Food and Farming Around the World), Food, Land and Architecture.
Growing Power first hosted this Conference in 2010 with nearly 1500 participants from all over the world, sharing ideas for building healthy and resilient community-based food systems.  It included farmers, renewable energy experts, urban planners, corporate executives, politicians, academics, chefs, and microbiologists to name a few.
Will Allen, Farmer, Founder and CEO of Growing Power, is a MacArthur Foundation "Genius Grant" winner, author of "The Good Food Revolution", member of the Clinton Global Initiative and named One of the World's Most Powerful Foodies by Michael Pollan and Forbes Magazine.  Will has become a global leader in building sustainable food systems and food justice through Growing Power, a national nonprofit organization and land trust located in Milwaukee. Growing Power's mission is to support people from diverse backgrounds, and the environments in which they live, by helping to provide equal access to healthy high quality, safe.
Michael Pollan is a famed author, speaker, 4-time New York Times bestselling author, New York Magazine contributor, James Beard Award winner for best food writing, and the Knight Professor of Journalism at UC Berkeley.  Newsweek magazine describes Pollan as, "an uncommonly graceful explainer of natural science," for his investigative stories about food, agriculture, and the environment.
Website for Event and Conference tickets:  http://www.growingpower.org
Mentioned in This Press Release
Recent Press Releases by Growing Power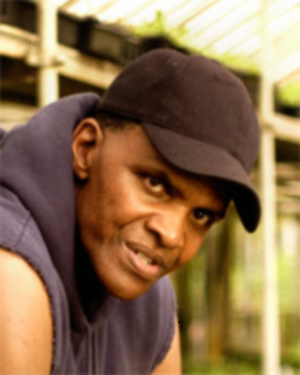 Jan 27th, 2016 by Growing Power
Will Allen is honored to be selected and to know that Rodale and their community finds his years of work to be inspiring.

Jan 26th, 2016 by Growing Power
Lakefront Brewery was one of 14 breweries recognized at the event.