Press Release
National Cable Stars and Local Home & Gardening Experts to Present at Milwaukee NARI Home Improvement Show
Several members of the Knapp family from Milwaukee Blacksmith will be participating in the presentation on Sat., Feb. 18.
MILWAUKEE – Stars from the History Channel, along with home improvement experts and "The Plant Doctor," headline the Pella Windows and Doors of Wisconsin Presentation Stage at the 55th annual Milwaukee NARI Home Improvement Show, Thurs., Feb. 16, through Sun., Feb. 19, 2017, at the State Fair Park Exposition Center at in West Allis.
This year's presenters include:
Members of Milwaukee Blacksmith from the hit show on the History Channel
Melinda Myers, "The Plant Doctor" on Thurs. Feb. 16 at 3:30 p.m. and Sat., Feb. 18 at 3:30 a.m.
Nick Kerzner, MCR, CKBR, The Construction Guru on Fri., Feb. 17 at 2 p.m. and Sat., Feb. 18 at 12:30 p.m. and 2 p.m.
Several members of the Knapp family from Milwaukee Blacksmith will be participating in the presentation on Sat., Feb. 18 at 5 p.m. Kent Knapp, the lead blacksmith, has more than 20 years experience, running the family business with his wife Shannon, the operations manager. Kent does the major forging and assigns portions of each project to one of the couple's eldest four children. He also manages the lessons and work of apprentices and teaches classes on Saturday's. Shannon runs every aspect of the shop, managing all the business details, spreading the word about the shop and school. She also creates a line of artwork and jewelry. Zoey Knapp, shop foreman, runs the day-to-day in the shop making sure everyone stays on task. She oversees the needs of every project and balances her time at the anvil between regular stock and taking the lead on custom projects and design. Birdie Knapp, an apprentice, has been at Kent's side the longest. He is known for his natural talent for forging and the fearless confidence of a young man that allows him to dive into all projects head first. Oscar Knapp, also an apprentice, is recognized for his strength and the quiet disposition to hammer away at any task assigned. His forging skills continue to blossom and his participation in the heavy lifting tasks such as a three-man hammer team are invaluable at the shop.
Myers presentation on Feb. 16 will be on "Containers For Every Size and Style Landscape." She will share ideas for creating containers suited to various growing conditions and gardening styles, providing ideas for mixing edibles, flowers, and shrubs. "I will also show ways to create fun container gardens for kids, water and bog gardens in a pot, and drought-tolerant succulent planters," Myers said. "There will be tips, techniques, and new products for making container gardening easy."
The Feb. 18, seminar will address "Small Scale Plants with Big Impact!," with Myers explaining how to fill every corner of the garden, balcony, or deck with plants that create year-round beauty in the garden. "Small plants with colorful foliage, fruit, and form can add beauty to any size landscape," she said. "You want to include some of these small scale plants for added appeal and interest whether you're gardening in a small city lot or larger suburban yard."
A nationally known gardening expert, TV/radio host, author & columnist, Myers is the author of more than 20 gardening books. She hosts the nationally syndicated "Melinda's Garden Moment" program and the internationally-distributed Great Courses "How to Grow Anything" DVD series. She is a columnist and contributing editor for Birds & Blooms and Wisconsin Gardening magazines. Prior to her current media work, she hosted "The Plant Doctor" radio show for over 20 years and seven seasons of "Great Lakes Gardener" on PBS. She has a master's degree in horticulture, is a certified arborist, and was a horticulture instructor with tenure. In 2012, Myers became the first woman inducted into the Wisconsin Green Industry Federation's Hall of Fame.
Kerzner, owner of Kerzner Remodeling & Construction in Oconomowoc, will speak on ways for consumers to search for contractors and what should be included in a remodeling project contract. Author of numerous articles on industry related subjects and host of the Construction Guru radio show that airs Sunday mornings at 9 a.m. on WISN-AM 1130, Kerzner will conduct presentations at 1 p.m. on Fri., Oct. 7, and at 3:30 p.m. on Sat., Oct. 8.
The complete Presentation Stage Schedule is as follows:
Thursday, February 16
3:30 p.m.:  Melinda Myers
5:00 p.m.:  Home Water Management, Chris Mancuso, Accurate Basement Repair
Friday, February 17
1:00 p.m.:  2017 Trends for Kitchen & Bath, Gerhards – The Kitchen & Bath Store
2:00 p.m.:  How to Shop Contractors, Nick Kerzner, MCR, CKBR
Saturday, February 18
12:30 p.m.: Essence of a Home Improvement Contract, Nick Kerzner, MCR, CKBR
2:00 p.m.:   How to Shop Contractors, Nick Kerzner, MCR, CKBR
3:30 p.m.:   Melinda Myers
5:00 p.m.:   Stars of History Channel Show "Milwaukee Blacksmith"
Sunday, February 19
11:30 a.m.: Your Home's Heating Performance, Mark Meiling, ForeSight Home Performance
1:30 p.m.:   How to Select Windows, Greg Adamec and John Sudar, Pella Windows and Doors of Wisconsin
In addition to the presentation stage, there will be live music by Joe Kadlec on Feb. 18 from noon – 4 p.m. and Feb. 19 from 11 a.m. – 3 p.m. Kadlec has been playing guitar, singing, writing and recording for more than 20 years. While he is primarily self-taught, he also studied at the Wisconsin Conservatory of Music. His solo act, which began in early 2013, is a direct response to the award winning Hounds Tooth, the band he fronted for three years. With a wide variety of musical influences, Kadlec performs music from several decades including today's music, primarily rock, pop, and country with an emphasis on well known popular songs. In the past, he has performed at Summerfest, the House of Blues in Chicago, Wisconsin State Fair, and the Waukesha County Fair.
With a theme of "Remodeling Done Right," Wisconsin's largest home improvement and remodeling show will provide attendees with an opportunity to meet with more than 250 Milwaukee NARI member exhibitors. Association contractors will display the latest home improvement and remodeling products and services, including design/build, kitchens, decks, cabinets, windows, wall covering, bathrooms, lighting, landscaping, roofing, painting, fireplaces, siding, and more.
In addition, the Show will also feature a Culinary Stage with cooking competitions and chefs preparing their favorite recipes, including Mad Dog & Merrill, the Grilling Buddies, and former Green Bay Packer Leroy Butler.
Special attractions at the Show include the Gerhard's Kitchen & Bath store, Kohler Signature Store by First Supply, and Kohler Traveling Showroom Mobile Unit, the Outdoor Living Area, highlighting a rooftop garden and outdoor kitchen, an Interior Design Room Display by college students from four area colleges, the Milwaukee NARI Foundation fundraising raffle, The Vince Lombardi Foundation display featuring an exhibited dedicated to the Milwaukee NARI Tour of Remodeled Homes, and much more.
In addition, Milwaukee NARI and the Milwaukee NARI Foundation will host a career fair on Thurs., Feb. 16 from 8:30 a.m. – 11:30 a.m. on the second floor of the expo building, with more than 25 association members seeking employees on hand to discuss available positions within a variety of disciplines, including carpentry, drywall, flooring, HVAC, painting, roofing, plumbing, siding, window installation, and more.
Hours on Thurs., Feb. 16 are noon – 8:00 p.m., 10 a.m. – 8 p.m. on Fri., Feb. 17, and Sat., Feb. 18; and 10 a.m. – 5 p.m. on Sun., Feb. 19. Admission is $10 in advance, $12 at the door. Tickets for seniors 60 and older are $8, while children 17 and younger and active and retired military personnel with military identification are admitted at no charge.
Milwaukee NARI is an elite association of the best home improvement and remodeling professionals in the area and a trusted resource for consumers. Since 1961, Milwaukee NARI has promoted ethical conduct, professionalism, and sound business practices in the remodeling industry and education for the consumer. Consumers should have confidence when selecting a Milwaukee NARI contractor for their home improvement project.
For more information on the Home Improvement Show, or to receive a free copy of the annual membership directory along with the booklet, Milwaukee NARI's Remodeling Guide, visit www.milwaukeenari.org or call Milwaukee NARI at 414-771-4071.
Mentioned in This Press Release
Recent Press Releases by NARI Milwaukee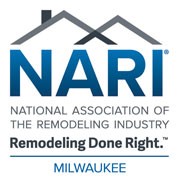 Feb 10th, 2021 by NARI Milwaukee
Front-Line Workers to Receive Free Admission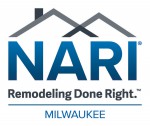 Jun 27th, 2019 by NARI Milwaukee
The NARI Milwaukee Best of Tour Award recognizes the participating remodeling contractor whose project was deemed by event judges to have the best workmanship, attention to detail, design quality, and who presented the best overall tour experience.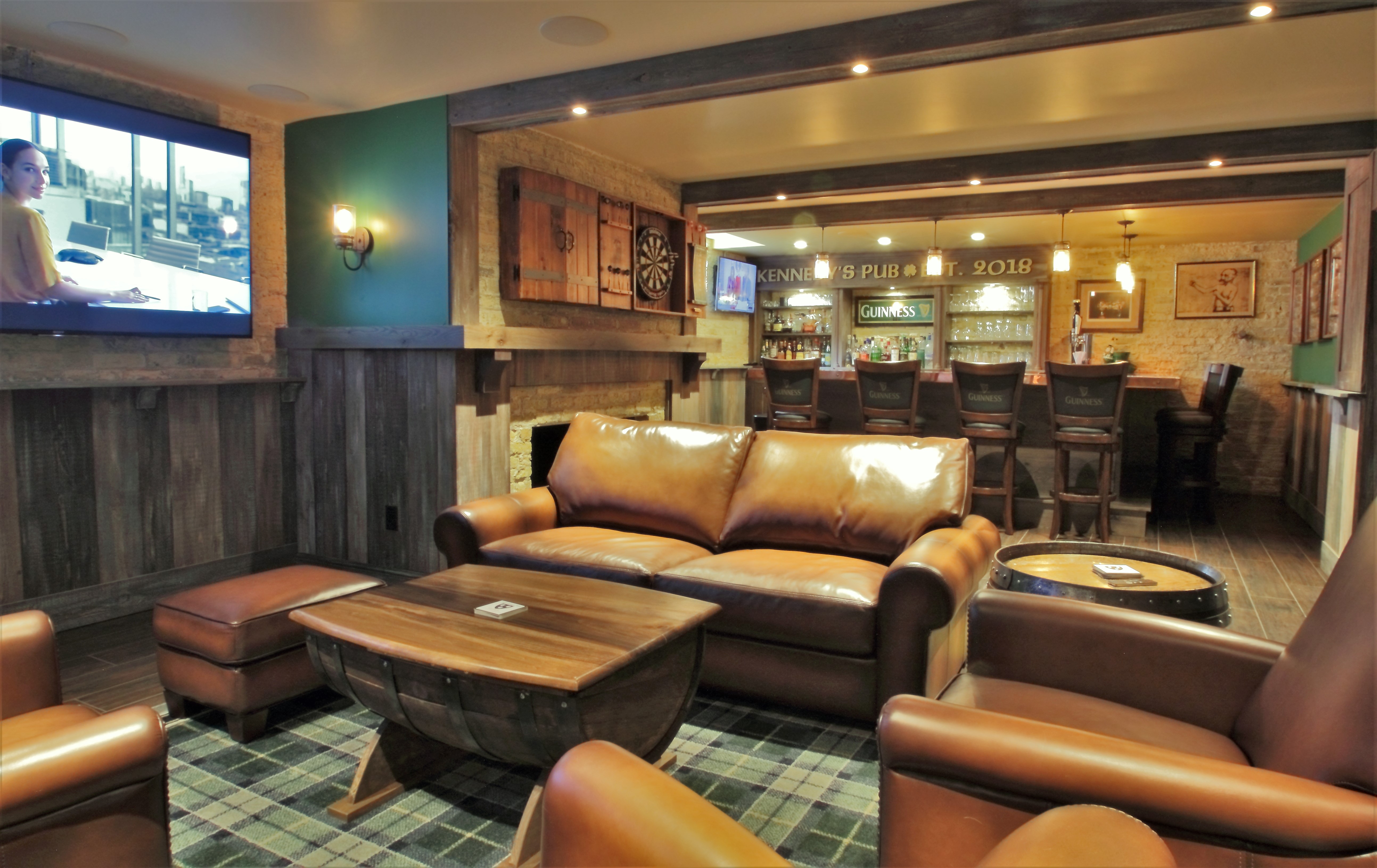 May 4th, 2018 by NARI Milwaukee
Admission for the Tour of Remodeled Homes is $15 in advance, and $20 at the door of the projects, with proceeds benefiting the Aurora Cancer Care.