Press Release
Movie Time's Summer 2018 Schedule Announced: Leading Men
Prior to each film, Dale E. Kuntz shares knowledge of the film industry and gives the inside scoop on each movie.
Milwaukee, WI –The Charles Allis Art Museum, 1801 N. Prospect Ave., along with leading Wisconsin film historian, Dale E. Kuntz, is pleased to announce Movie Time's Summer 2018 Schedule: Leading Men every other Wednesday night in the Museum's Margaret Rahill Great Hall starting July 11th, 2018. Films are free with museum admission, $7/person, $5/seniors & students. Doors open at 6:30 p.m. for visitors to view the mansion, screening begins at 7:30 p.m. These rare films from the 1930's and 1940's are shown in their original 16mm, reel-to-reel format from Kuntz's own private collection. Prior to each film, Kuntz shares knowledge of the film industry and gives the inside scoop on each movie.
Schedule Introduction
Last summer, we paid tribute to the leading ladies of film. This summer, it's the leading men's turn! The roster of leading men in films were never as large as the women's roster. The 1930's were termed "Women's Pictures"- leading ladies reigned supreme during this time! During the War Years, many of Hollywood's leading men were in the military service. There were, however, a small group of very popular leading men. Many times, these men were the star of the film- Gable, Cagney, Power… even musical stars- Crosby, Eddy. Many times, they were the lead to actresses- even receiving top billing.
Several genres of films (Westerns, Gangster, Swashbucklers) were dominated by these popular actors. Every major film studio had their major leading men. Most often, they would purchase properties suited to the talent of their leading men. After World War II, many male stars became popular in a series of post-war films. Many new male stars became very popular, and soon were dominating the film industry. In the late 1960's, the "buddy" films became "hot" at the box-office, and the ladies seemed to be left behind. So, sit back and enjoy when actors were leading men!
Film Schedule

Wednesday, July 11    The 39 Steps (1937, 87 min.) Robert Donat, Madeleine Carroll, Peggy Ashcroft
Wednesday, July 25    Topper (1937, 97 min.) Cary Grant, Connie Bennett, Roland Young Billie Burke, Eugene Palette
Wednesday, Aug  1    Stagecoach (1939, 97 min.) John Wayne, Claire Trever, Thomas Mitchell, Andy Devine
Wednesday, Aug 15    Rebecca (1940, 130 min.) Laurence Olivier, Joan Fontaine, George Sanders, Judith Anderson
Wednesday, Sep  5     The Black Swan (1942, Color, 85 min.) Tyrone Power, Maureen O'Hara, George Sanders
Wednesday, Sep 19     No Time for Love (1943, 83 min.) Fred MacMurray, Claudette Colbert, June Havoc
About Dale Kuntz, Milwaukee Film Historian
Dale Kuntz has been sharing his wealth of knowledge and passion with Milwaukee audiences for over 30 years.  He is President of Milwaukee Film Classics and the film society, FOOFS, Followers Of Old Films.  He also teaches a Film History class at Cardinal Stritch University.  As a free-lance writer, he has been published in local magazines such as Milwaukee Magazine and Exclusively Yours, as well as national film magazines and newspapers.  Kuntz also collaborated with Phillip Castanza, New York City author, on the successful book, The Films of Jeanette McDonald and Nelson Eddy.
About the Charles Allis Art Museum
On the National Registry of Historic Places, the lavish 1911 home of Charles and Sarah Allis contains a world-class art collection that spans more than 2,000 years and includes impressive Classic antiquities, Renaissance bronzes, Asian ceramics and stunning decorative arts. Changing exhibitions feature local and regional artists, making the museum a vibrant center for Wisconsin arts not to be missed.
Museum Hours: Wednesday – Sunday from 1-5 p.m.
General Admission: $7 for Adults, $5 for Seniors, Military & Students
FREE for Museum Members and Children 12 and under.
Mentioned in This Press Release
Recent Press Releases by Charles Allis Art Museum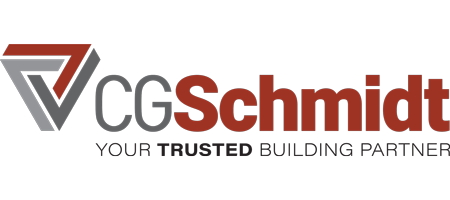 Apr 29th, 2020 by Charles Allis Art Museum
Students invited to submit building and construction questions; new educational videos released weekly