Press Release
More on Less: The History of Burlesque in America From Lydia Thompson to Amber Ray Opens Friday April 10
Opening Friday, April 10. 2015.
Milwaukee, WI – The Charles Allis Art Museum, 1801 N. Prospect Ave, is pleased to announce our spring exhibition More on Less: The History of Burlesque in America From Lydia Thompson to Amber Ray, opening Friday, April 10. 2015. More on Less showcases the many sides of burlesque, from its rise and fall to its rebirth as Neo-Burlesque. The exhibition tells the story through photographs, authentic costumes from the 1940s to the present, and art by Ed Paschke, Reginald Marsh, Garry Winogrand, and Katharina Bosse among others, along with ephemera of all types. Stars such as Gypsy Rose Lee, Sally Rand, Lili St. Cyr, Rose La Rose, Tempest Storm, Jennie Lee, Dixie Evans, and Ann Corio, and contemporary performers Dita von Teese, Angie Pontani, Amy G, and Amber Ray, among others are all "on stage" in this unique exhibition. The opening reception Friday, April 10 from 6:00 to 8:30 p.m. features a brief special performance by Amber Ray.
This exhibition is organized by guest curators Annemarie Sawkins, PhD, and Martha Chaiklin, PhD
About Amber Ray
Milwaukee born and bred, Amber Ray is a modern burlesque performer based in New York City who performs the world over. A "professional sensationalist", she is inspired by classic burlesque, freak chic, theater, high fashion, old Hollywood, and the feminine mystique, which is visible in every era. She sees performing as an avenue for female strength and power, as well as a way to foster human connections. She is highly involved in all aspects of the performing world with a special emphasis on modern burlesque, cabaret, and stage productions, high-fashion photography, singing, and she has been featured in a number of TV productions. She also works as an artist and costume designer selling custom-made burlesque headdresses and garments. Amber Ray's many talents and vivacious personality make her the face of burlesque today.
About Lydia Thompson
Lydia Thompson (1838 – 1908) revolutionized American theater with her troupe, the "British Blondes".   They performed farces and scandalized American audiences by performing in tights.  She is widely credited with popularizing burlesque theater in America.
About the Charles Allis Mansion On the National Register of Historic Places, the lavish 1911 Tudor-style mansion was originally the home of Charles Allis, first president of Allis-Chalmers Corporation and his wife Sarah. The Charles Allis Mansion was designed by prominent Milwaukee architect Alexander Eschweiler. Construction on the home began in 1909 and was completed in 1911. Special attention was paid to the exterior walls that are constructed of thick concrete to keep the Allis' substantial art collection safe from the ever-present threat of fire. It was one of the first private residences in Milwaukee to have electricity. Interior materials included fine Italian marble, used for the hand-carved fireplaces found in almost every room as well as the grand staircase and the Marble Hall, Lincrusta Walton, an embossed wallpaper, and Cirassian walnut paneling found in the French Parlor and Library. The Charles Allis Art Museum is a treasure, preserved intact in its original form with some items in the collection being the only known examples of their kind in existence.
General Information Museum Hours: Wednesday – Sunday, 1-5 p.m. General Admission: $7/adult, $5/student & senior (62+), Free for museum members, children 12 & under, and active military. Group tours available. More information at (414) 278-8295 or www.charlesallis.org
Mentioned in This Press Release
Recent Press Releases by Charles Allis Art Museum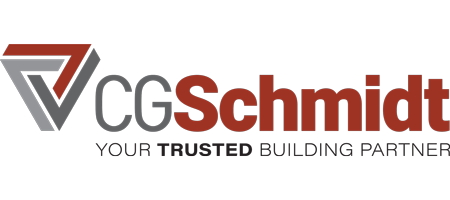 Apr 29th, 2020 by Charles Allis Art Museum
Students invited to submit building and construction questions; new educational videos released weekly