Press Release
Milwaukee Downtown launches West Wisconsin Avenue audio walking tour
12-block tour highlights public art and historical buildings along the Avenue
MILWAUKEE, Wis. (June 14, 2017)—With more than $1 billion in recently completed, proposed and under-construction projects along West Wisconsin Avenue, Milwaukee Downtown, BID #21 is highlighting its premier corridor with a new audio walking tour. Local residents and out-of-town guests can learn more about the Avenue's rich history and recent rebound by downloading the Otocast mobile app, a free audio guide used by cities across the United States to highlight public art, architecture, festivals and other points of interest.
Beginning at the RiverWalk and ending at Marquette University, the 12-block West Wisconsin Avenue tour features 13 points of interest, with Milwaukee celebrities narrating the significance of each location. Narrators on the project include Mayor Tom Barrett, Gary Grunau of Grucongroup, Tyler Hawley of HKS Holdings LLC, a Milwaukee Downtown, BID #21 Public Service Ambassador, Angela Damiani of NEWaukee, local artist Reginald Baylor, a downtown resident, Diane Buck with the Court of Honor Restoration Project, Nancy Hernandez with the Milwaukee Public Library Foundation, John Constantine, formerly of the Wisconsin Club, and Dr. Michael Lovell of Marquette University.
Highlighted points of interest include:
Wisconsin Avenue Bridge & The Bridge War of 1845
Gertie the Duck
Riverside Theater & The Empire Building
MKE Lofts (formerly The Posner Building)
Grand/Warner Theater
The Shops of Grand Avenue – Plankinton Arcade
Wisconsin Center
Hilton Milwaukee City Center
Wisconsin Tower
Court of Honor
Central Library
Wisconsin Club
Marquette University
The free Otocast app is available for download at the iTunes Store and Google Play. While the intent is for it to be a walking tour, the tour can be downloaded and heard from virtually anywhere. For more information on the project, visit www.milwaukeedowntown.com or call 414.220.4700.
About Milwaukee Downtown, BID #21
Milwaukee Downtown, Business Improvement District #21 is an organization established in 1998 to support the interests of the downtown Milwaukee business community. Created through private sector leadership, Milwaukee Downtown is a management district organization that oversees 150 square blocks representing approximately 500 property owners in the center of downtown Milwaukee. The organization funds specific initiatives aimed at creating a clean, safe and friendly downtown. More info is available at www.milwaukeedowntown.com.
Mentioned in This Press Release
Recent Press Releases by Milwaukee Downtown, BID 21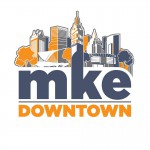 Jun 3rd, 2020 by Milwaukee Downtown, BID 21
Comeback Cuisine to inspire the purchase of 3,000 lunches from downtown restaurants within 30 days