Press Release
Milwaukee County Provides More Than $2 Million in Support for St. Anthony Place, Opening Today to Support the Formerly Homeless
St. Anthony Place is a huge step in Milwaukee County's effort to end chronic homelessness in our community and provide permanent, supportive housing for those in need
MILWAUKEE, WI (March 15, 2019) – The historic, former St. Anthony's Hospital, at 1004 N. 10th St., will soon have a new name and new purpose after more than three decades of sitting vacant. St. Anthony Place, opening Friday, March 15, 2019, now features 60 modern apartments, 39 of which will house individuals with housing vouchers from the Milwaukee County Department of Health and Human Services' Housing Division.
"St. Anthony Place is a huge step in Milwaukee County's effort to end chronic homelessness in our community and provide permanent, supportive housing for those in need," said Milwaukee County Executive Chris Abele. "Since our coordinated effort to provide housing first began in 2015, overall homelessness in Milwaukee County has dropped by 40 percent. This project will surely help us reduce that number even further. It's a prime example of how Milwaukee County leverages creativity, resources and partnerships to reinvent a vacant space for public good."
St. Anthony Place is a development of Chicago-based Heartland Housing, a subsidiary of Heartland Alliance focusing on the development of people through the preservation and creation of affordable and supportive housing. This project is also supported by neighboring Capuchin Community Services, Ascension Wisconsin, the City of Milwaukee, the Wisconsin Housing and Economic Development Authority, and the Wisconsin Economic Development Corporation.
"We couldn't have made such a historic project like St. Anthony Place happen without the kind of partners we have in Heartland, Capuchin, Ascension, and others," said Milwaukee County DHHS Director
Mary Jo Meyers
. "Their help in focusing on the social determinants of health in Milwaukee County will go a long way toward accomplishing our mission of empowering safe, healthy, meaningful lives."
Milwaukee County provided a $1.8 million grant for the project that saves the old St. Anthony Hospital, whose importance to the African American community is recognized in the buildings listing on the National Register of Historic Places. Additionally, the County is co-locating a Day Reporting Center inside the facility as a community-based alternative to incarceration; contributing $50,000 annually for support services from the Housing Division; and contributing $400,000 annually in the form of 39 project-based, County-administered vouchers using the Housing First philosophy.
"The 39 individuals placed in St. Anthony were placed through our Milwaukee County Housing First program, specifically targeting those who have a lengthy homeless history," said Milwaukee County DHHS Housing Administrator James Mathy. "Housing First recognizes that housing without preconditions is the cure for homelessness. Since starting this project in 2015, we have housed more than 750 homeless individuals and remain on track to become the largest county in the nation to end chronic homelessness."
Anyone can help support Milwaukee County Housing First by making a donation to the Housing First Endowment, a project in partnership with the Greater Milwaukee Foundation, by visiting county.milwaukee.gov/HousingFirst.
A ceremony will be held Friday, March 15 at 11 a.m. to celebrate the opening of St. Anthony Place at St. Benedict the Moor Parish, 924 W. State St.
About the Milwaukee County DHHS Housing Division
The Milwaukee County Housing Division empowers safe, healthy and meaningful lives by supporting individuals with accessing and maintaining housing. The Housing Division and its partners embrace new ideas and solutions put help and healing first. Using a Housing First approach, the County is now housing individuals experiencing chronic homelessness faster than any other city of its size (and makeup). With wraparound programs and services individuals are able to maintain a stable income and receive mental health support to address root causes of homelessness, so individuals never have to be homeless again. These collaborations save taxpayer dollars and lessen costs of our justice system, law enforcement and health systems. The Housing Division also uses tax credits, government funding and local contributions to provide rent assistance, shelter services and more. For more information, visit county.milwaukee.gov/Housing.
About the Milwaukee County Department of Health and Human Services
The Milwaukee County Department of Health & Human Services (DHHS) empowers safe, healthy, meaningful lives by ensuring that no one in need goes unserved. Whether it be experiencing homelessness, a mental health crisis, incarceration as a youth or caring for a child with disabilities, DHHS connects individuals and families to resources that can help. Using best practices from the social service sector, DHHS collaborates within its divisions and with community partners to provide personalized services that are integrated, trauma-informed, evidence-based and drive positive outcomes. Committed to performance excellence, DHHS is dedicated to ensuring everyone has access to the resources they need to overcome challenges and create opportunities to become self-sufficient, strengthen their families and create a healthy, stable and safe community. DHHS is comprised of five divisions: Milwaukee County Behavioral Health Division, Division of Youth & Family Services, Disabilities Services Division, Housing Division and Management Services Division. For more information visit county.milwaukee.gov/DHHS.
Mentioned in This Press Release
Recent Press Releases by County Executive Chris Abele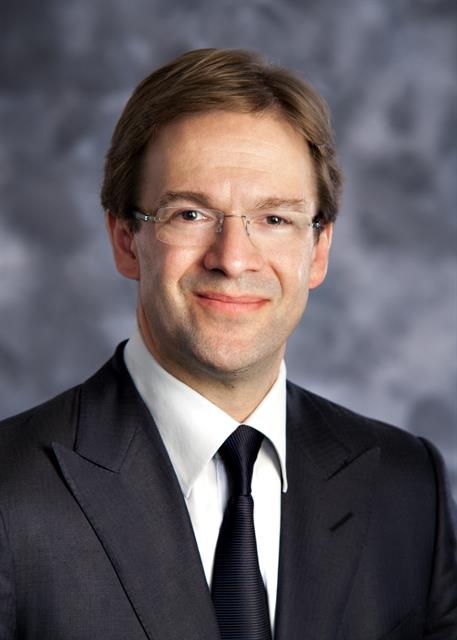 Apr 29th, 2020 by County Executive Chris Abele
Milwaukee County leaders commit to eliminating institutional racism by addressing County polices, practices and power structures through a racial equity lens