Press Release
Milwaukee County Board to Hold Budget Hearing Today at 4 P.M.
Milwaukee County War Memorial to Host Annual Event
(MILWAUKEE) – The Milwaukee County Board will hold its annual public hearing for the 2014 County Budget today at 4 p.m.at the Milwaukee County War Memorial Center, 750 N. Lincoln Memorial, in the Memorial Hall on the third floor of the building.
The hearing is an annual event designed to get input from Milwaukee County residents on the budget. The War Memorial was chosen because it can accommodate a large turnout and because of its central location.
Dimitrijevic said the budget hearing is one of most important meetings of the Board because members get the opportunity to listen to the public and hear their ideas about Milwaukee County services, such as mental health, transit and parks.
"A budget is about priorities, and this public hearing gives us a chance to hear directly from Milwaukee County citizens about their vision for this community," Dimitrijevic said. "The budget actions by the Board's Committee on Finance, Personnel and Audit added value to our community without raising the tax levy. We've kept our two indoor pools open, we've restored public safety cuts, included funding for the homeless and provided for inter-governmental cooperation by funding the crime-fighting ShotStopper system with the City of Milwaukee."
Free public parking is available in the North Parking Lot off Lincoln Memorial Drive, and the Milwaukee County Transit System Route 10 will take passengers to Prospect Avenue and Mason Street, about a block from the War Memorial. The building is handicap accessible and there are elevators.
Dimitrijevic thanked the War Memorial Center, which honors the dead by serving the living, for hosting the public meeting. The Board recently adopted an agreement by the War Memorial and the Milwaukee Art Museum to make needed improvements to both facilities with financial assistance from Milwaukee County.
"I am very proud of the role the County Board played with their unanimous support of the recent historic agreement between the War Memorial and the Milwaukee Art Museum," Dimitrijevic said. "I can't think of a better place to listen to the residents of Milwaukee County and celebrate this new partnership that benefits our community."
Mentioned in This Press Release
Recent Press Releases by Milwaukee County Board of Supervisors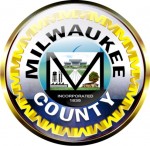 Aug 14th, 2017 by Milwaukee County Board of Supervisors
"Hate has no place in America, and we condemn the individuals and groups that came to Charlottesville seeking violent confrontation as a platform to spread their racist ideology."