Press Release
Milwaukee County Announces New Milestone in Efforts to End Chronic Homelessness
Milwaukee County opens Wisconsin's First New Harm Reduction Housing Development
MILWAUKEE – Milwaukee County Executive Chris Abele and the Department of Health and Human Services Housing Division, in partnership with Cardinal Capital Management, Inc. and Wisconsin Community Services, today announced the grand opening of the Thurgood Marshall Apartments, Wisconsin's first Harm Reduction housing development to serve low-income adults who are chronically homeless and suffer from chronic alcoholism.
"Last July, we made a pledge to end chronic homelessness in Milwaukee County. The commitment of our partners and community members in the Thurgood Marshall Apartments is a significant step in reaching this goal," said County Executive Chris Abele. "We are now able to provide safe housing to some of our most vulnerable homeless population as they begin their journey to stability and recovery."
Milwaukee County, the City of Milwaukee and multiple community partners launched Milwaukee County's Plan to End Chronic Homelessness, a Housing First approach to homelessness, in the summer of 2015 with the goal of ending chronic homelessness by 2018. Housing First is based on the idea that a homeless individual or household's first and primary need is to obtain stable permanent housing, only then can they find stability and begin rebuilding their life.
The Thurgood Marshall Apartments are located at 1918 N 6th Street and will provide 24 one-bedroom units of permanent, supportive housing for low-income adults who are chronically homeless and suffer from chronic alcoholism. Wisconsin Community Services will provide on-site social service support seven days per week, 24 hours per day. The supportive housing combined with support services is a harm reduction strategy that reduces the risks and harmful effects of substance use and guides an individual's recovery.
"Milwaukee County, City of Milwaukee, WHEDA, PNC, First Business Bank, Wisconsin Community Services, and Halyard Park Neighborhood Association came together to make Thurgood Marshall Apartments a reality," says Erich Schwenker, President of Cardinal Capital Management. "This building will serve as a path from addiction to recovery and offer individuals in need a home, as well as a chance to get their life back. It is an important step towards ending chronic homelessness in Milwaukee. Cardinal Capital was grateful to work with such wonderful partners."
A Milwaukee County Innovation Grant in the amount of $500,000, a City of Milwaukee Housing Trust Fund award in the amount of $385,000 and $300,000 from the Milwaukee County Housing Division for services were leveraged along with $2.75 million in low-income housing tax credits awarded by WHEDA and purchased by PNC Bank, and a $1.2 million construction loan with First Business Bank to create this innovative and important way to show that Housing First works in Milwaukee.
Other partners in this effort include the Halyard Park Neighborhood Association, Milwaukee 6th District Alderwoman Milele Coggs, Milwaukee County Supervisor Willie Johnson, Housing and Urban Development, the Milwaukee County Housing Division, the Milwaukee County Behavioral Health Division and many others.
A grand opening event, including tours, a short presentation and a speech from a Housing First participant will be held at the Thurgood Marshall Apartments on Thursday, October 6 at 11 a.m. The media and community are invited to attend.
Ending Chronic Homelessness in Milwaukee County
County Executive Chris Abele launched this ambitious new approach to end chronic homeless in Milwaukee County by 2018 through innovative partnerships, increased funding, and strategic service placement. Starting July 1, 2015 Milwaukee County began moving from the traditional approach of providing short-term subsistence through the provision of shelter beds and towards a plan that empowers the chronically homeless by providing housing that is permanent.
About Cardinal Capital
Cardinal Capital Management, Inc. is a national housing developer based in Milwaukee, Wisconsin with more than 8,500 units of housing across Wisconsin, Iowa, Colorado and Arizona. We work closely with clients and partners to create housing and provide services that meet the needs of our residents.
About Wisconsin Community Services
Wisconsin Community Services is a Milwaukee based 501C(3) that has been advocating for justice and community safety and providing innovative opportunities for individuals to overcome adversity for more than 100 years.  WCS provides services in the areas of behavioral health, court alternatives, residential reentry, employment and training, positive youth development, driver's license recovery, mediation, and Community Building.
Mentioned in This Press Release
Recent Press Releases by County Executive Chris Abele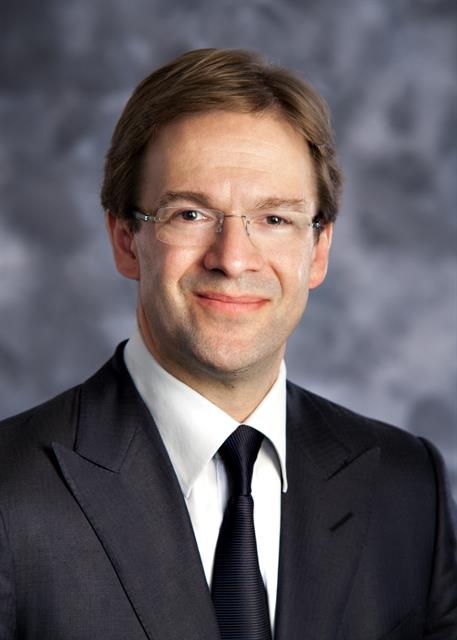 Apr 29th, 2020 by County Executive Chris Abele
Milwaukee County leaders commit to eliminating institutional racism by addressing County polices, practices and power structures through a racial equity lens