Press Release
Milwaukee businesses team up to grow the local economy
In February, Local First Milwaukee announced its new initiative, Grow Local Business.
Milwaukee – In February, Local First Milwaukee announced its new initiative, Grow Local Business, which focuses on shifting business spending back to Milwaukee. The campaign, which runs from February through April, offers advice on how to boost the local economy by hiring talent and sourcing business products locally. The Grow Local Business Challenge encourages local businesses to write a short description of their efforts to source or hire locally to win a variety of prizes.
"So far, we've had many local businesses tell us how they're keeping it local, or pledge to do so in the future," said Robert Wendt, President at Cultivate Communications and member of Local First Milwaukee. "We're hoping to greatly increase the number of participants by the end of April.
For participating in the initiative, local businesses can win a selection of almost $5,000 in rewards – including advertising on OnMilwaukee.com, an Okanjo.com online storefront, marketing services from Jackie Steinmetz Consulting and much more.
"We're just getting started," said Pam Mehnert, General Manager at Outpost Foods, and board president of Local First Milwaukee. "We're poised to raise the bar and bring greater awareness of the real impact local businesses, local food, and local money can have in our communities. Watch for our Move Your Money, Eat Local and Shop Local initiatives, all rolling out this year."
Learn more about the Grow Local Business initiative and participate in the giveaway to win.
About Local First Milwaukee
Local First Milwaukee is metro-Milwaukee independent businesses alliance. Started in 2006, the organization's message is simple: choose local first and watch the local economy prosper. They currently have over 250 members and are a member of the American Independent Business Alliance (AMIBA), who also serves as the organization's fiscal sponsor.
Mentioned in This Press Release
Recent Press Releases by Local First Milwaukee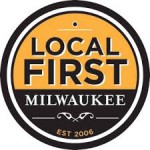 Apr 13th, 2017 by Local First Milwaukee
The event offers a half-day of quality learning, resource gathering, and networking.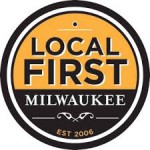 Feb 3rd, 2016 by Local First Milwaukee
The Expo will take place on Tuesday, March 1 from 10:30 a.m.-5:30 p.m. at Best Place at Historic Pabst Brewery.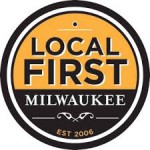 Jul 16th, 2015 by Local First Milwaukee
Nonprofit organizations partner to kick off local Eat Local Campaign with free samples, prizes and more!