Press Release
Milwaukee Ballet Artistic Director Announces 2019-20 Dancer Roster
New Artists complete the Company for the 50th anniversary season
MILWAUKEE – July 22, 2019 – Artistic Director Michael Pink announced Milwaukee Ballet's 2019-20 roster of dancers, which includes one promotion and six new artists.
Milwaukee Ballet welcomes Catherine Conley, Harold Cueto, Daniela Maarraoui, Marko Mikov, Benjamin Simoens and Andy Sousa to the Company as Artists.
"As we step into the Company's 50th Anniversary, I sought out promising young dancers with the technique and artistry to usher us into a new era," said Pink. "I'm very excited about what I've seen in these six dancers, and I think all of them will make an impression in the Company.
The six new dancers will arrive in Milwaukee Ballet's new Baumgartner Center for Dance in September 2019 to prepare for the Company's 50th anniversary season, opening with Coppélia.
Pink also promoted
Randy Crespo
to Leading Artist. Since joining Milwaukee Ballet in 2016, Crespo has danced as Prince Siegfried in
Swan Lake
, Harker in Michael Pink's
Dracula
and James in
La Sylphide
.
"Randy's talent and memorable performances have made him a favorite with our patrons. I'm pleased to reward his commitment with this promotion," said Pink.
Crespo is one of 18 dancers returning to Milwaukee Ballet, including:

Leading Artists: Randy Crespo, Marize Fumero; Annia Hidalgo; Davit Hovhannisyan, Patrick Howell, Nicole Teague-Howell
Artists: Parker Brasser-Vos, Josiah Cook, Elizabeth Harrison, Marie Harrison-Collins, Garrett Glassman, Alana Griffith, Itzel Hernandez, Kristen Marshall, Barry Molina, Lizzie Tripp, Lahna Vanderbush, Ransom Wilkes-Davis
More than one-third of the dancers in the Company in 2019-20 are graduates of Milwaukee Ballet II, the organization's second company.
Leading Artist Timothy O'Donnell retired from dancing full-time and will stay with the Company as a Leading Character Artist, Resident Choreographer and Ballet Master for Milwaukee Ballet II.
Additionally, Artist Erik Johnson retired to pursue his higher education while Artists Christina Dennis, Luis Mondragon and Isaac Sharratt will dance with new Companies in the upcoming season.
New Dancers
Catherine Conley, Artist
Catherine Conley comes to Milwaukee Ballet from the Cuban National Ballet, where she danced as the only foreign-born dancer in the Company. In Havana, Conley performed in the corps of Giselle, Swan Lake, Cinderella and The Magic Flute. She also danced as Swanhilda in Coppèlia and appeared in Napoli and The Nutcracker with the Civic Ballet of Chicago. Conley danced in the exclusive ENBC and CBC exchange between National Ballet School of Cuba and the Civic Ballet of Chicago.
Harold Cueto, Artist
Harold Cueto comes to Milwaukee Ballet from the Cuban National Ballet where he has danced since graduating from the National Ballet School of Cuba in 2016.
Daniela Katerina Maarraoui, Artist
Daniela Katerina Maarraoui trained with the Joffrey Academy of Dance, where she appeared with the Company in Christopher Wheeldon's Swan Lake and The Nutcracker, as well as Giselle staged by Lola de Avila. Maarraoui has also danced as a guest artist with Jacob's Pillow Dance Festival, Semperoper Ballet and the International Ballet Competition Gala of 2016.
Marko Mikov, Artist
Born in Skopje, Macedonia, Marko Mikov comes to Milwaukee Ballet from San Antonio Ballet, where he danced as the principal male in George Balanchine's Rubies. He previously danced with Gelsey Kirkland Ballet and Macedonian Opera and Ballet. As a guest artist, he performed in Jacob's Pillow Dance Festival and on a tour with a combined Madrid Ballet and Croatia Ballet.
Benjamin Simoens, Artist
Benjamin Simoens recently graduated from Juilliard School where he performed the work of Twyla Tharp, Jerome Robbins and José Limon, among others. Simoeons spent his summers training at San Francisco Ballet, and was the winner of the National YoungArts Foundation Winner in Dance/Ballet in 2014.
Andy Sousa, Artist
Andy Sousa comes to Milwaukee Ballet from Cleveland Ballet, where he danced as the Arabian Principal in The Nutcracker and appeared in Don Quixote and Le Corsaire. Sousa has also danced with Florida Classical Ballet, Classical Ballet Company of Sinaloa Mexico and Cuban National Ballet.
The 2019-20 Season
Milwaukee Ballet celebrates its 50th anniversary in 2019-20. The Company opens the season with the first full-length ballet it ever presented, Coppèlia, and continues with The Nutcracker, Ballet Russe Reimagined, PUSH. and Michael Pink's Peter Pan.
Milwaukee Ballet will also move into its new home, the Baumgartner Center for Dance, in September 2019.
About Milwaukee Ballet
Milwaukee Ballet was founded in 1970. Led by Artistic Director Michael Pink, Milwaukee Ballet transforms lives and connects communities through inspiring performance, community engagement, education and training. Milwaukee Ballet hosts an international company of dancers and is one of the few companies in the nation to maintain its own orchestra. Milwaukee Ballet School & Academy is the only professional dance school in the Midwest accredited by the National Association of Schools of Dance. Milwaukee Ballet's award-winning Community Engagement department servers nearly 40,000 people in Southeastern Wisconsin each year through original, interactive programs. Milwaukee Ballet celebrates its 50th Anniversary in the 2019-20 season. The Company will move into the new Baumgartner Center for Dance in September 2019.
Mentioned in This Press Release
People
:
Alana Griffith
,
Andy Sousa
,
Annia Hidalgo
,
Barry Molina
,
Benjamin Simoens
,
Catherine Conley
,
Daniela Maarraoui
,
Davit Hovhannisyan
,
Elizabeth Harrison
,
Erik Johnson
,
Garrett Glassman
,
Harold Cueto
,
Isaac Sharratt
,
Itzel Hernandez
,
Josiah Cook
,
Lahna Vanderbush
,
Lizzie Tripp
,
Luis Mondragon
,
Marie Harrison
,
Marize Fumero
,
Marko Mikov
,
Michael Pink
,
Nicole Teague
,
Parker Brasser-Vos
,
Patrick Howell
,
Randy Crespo
,
Ransom Wilkes-Davis
,
Timothy O'Donnell
Recent Press Releases by Milwaukee Ballet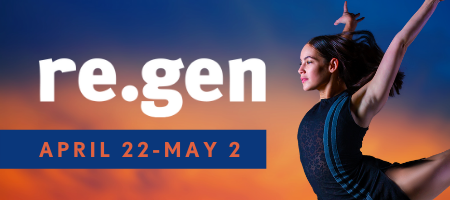 Apr 12th, 2021 by Milwaukee Ballet
Choreographers using Zoom to set contemporary program on the dancers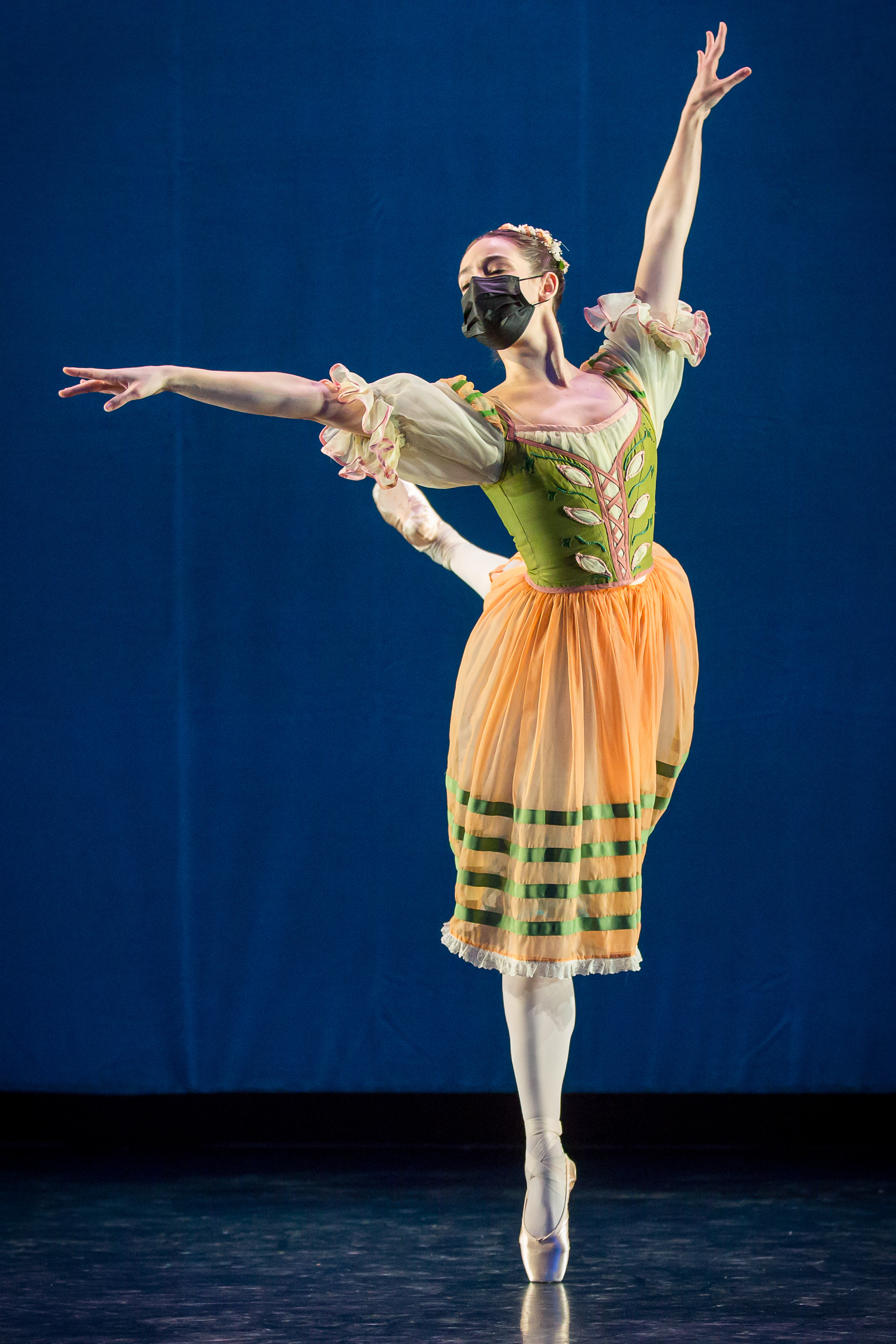 Feb 10th, 2021 by Milwaukee Ballet
Dance Company plans to be first to perform to 25% capacity in Milwaukee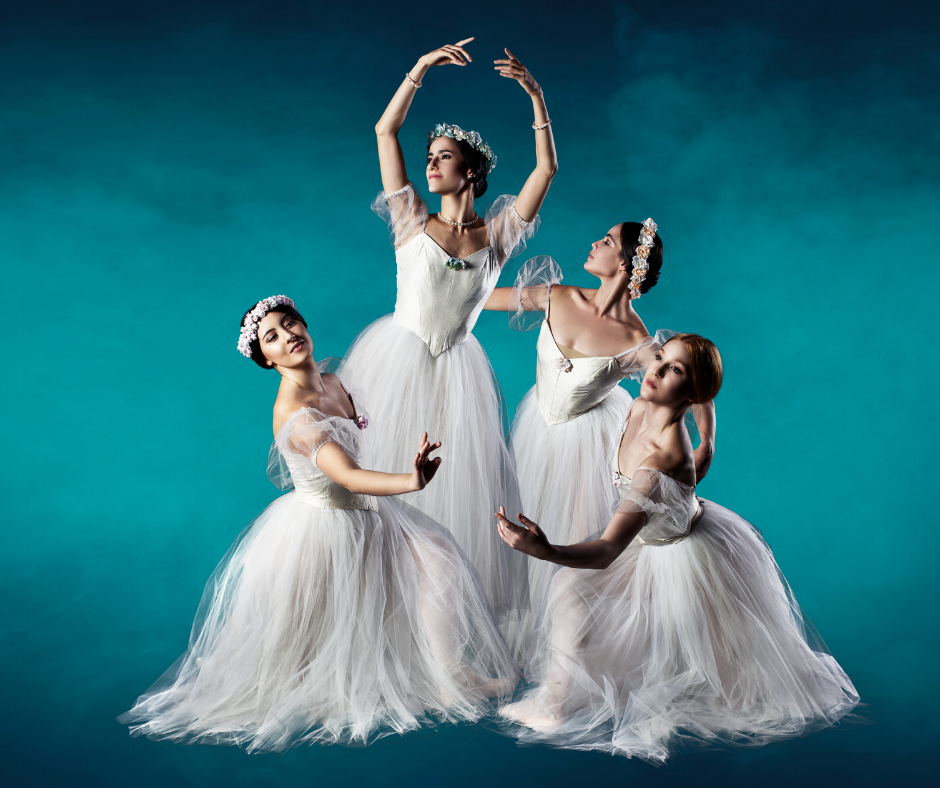 Jan 15th, 2021 by Milwaukee Ballet
Spring performances to showcase classical and contemporary works