Press Release
Milwaukee Ballet Artistic Director Announces 2017-18 Dancer Roster
New dancers complete the company for the upcoming season
MILWAUKEE – Sept. 27, 2017 – Artistic Director Michael Pink announced Milwaukee Ballet's
2017-18 dancer roster, which includes three new faces and two recent Milwaukee Ballet II graduates, in addition to 19 returning dancers.
The company welcomes Elizabeth Harrison, Luis Mondragon, and Ransom Wilkes-Davis to Milwaukee Ballet.
"Elizabeth, Luis, and Ransom all show the promise, talent, and excitement you could want in young dancers," said Pink. "All three are unique, and I'm looking forward to working with them."
Milwaukee Ballet II graduates Josiah Cook and Quinby Kasch will join the company as artists in the upcoming season. Milwaukee Ballet's roster now includes ten dancers who came through the esteemed Nancy Einhorn Milwaukee Ballet II training program.
"I'm proud to see so many former Milwaukee Ballet II dancers in the ranks of my company. It's a testament to the enduring strength and depth of the program," said Pink. "I'm especially excited to see Josiah and Quinby continue to develop artistically."
Both Cook and Kasch appeared alongside the company in mainstage productions last season, and were featured in Milwaukee Ballet's prestigious Genesis competition.
Returning Milwaukee Ballet dancers for the 2017-18 season are:

Leading Artists: Marize Fumero; Annia Hidalgo; Davit Hovhannisyan, Patrick Howell, Luz San Miguel, Timothy O'Donnell, Nicole Teague-Howell
Artists: Parker Brasser-Vos, Marie Collins, Randy Crespo, Garrett Glassman, Alana Griffith, Itzel Hernandez, Erik Johnson, Janel Meindersee, Barry Molina, Isaac Sharratt, Lizzie Tripp, Lahna Vanderbush
San Miguel also serves as one of the company's ballet masters, and O'Donnell is the resident choreographer, in addition to being a leading artist.
New Dancers Biographies
Josiah Cook, Artist
Originally from Flagstaff, Arizona, Josiah Cook began training at age eight under Andrew Needhammer (ARAD). Upon completion of the Royal Academy of Dance syllabus, he attended The School of American Ballet where he studied under Peter Martins and Jock Soto. In addition, he attended summer programs on scholarship at Houston Ballet, Pacific Northwest Ballet, and Ballet West. In 2015, he joined Cincinnati Ballet's second company where he danced as The Prince in Victoria Morgan's
The Nutcracker and appeared in Morgan's Cinderella and Val Caniparoli's Lady of the Camelias. As a member of the Nancy Einhorn Milwaukee Ballet II Program, Cook danced in an original work by Timothy O'Donnell, and performed as a soldier in Kathryn Posin's Scheherazade, a Jack in Michael Pink's The Nutcracker, and in the corps of Michael Pink's Mirror Mirror.

Elizabeth Harrison, Artist
Elizabeth Harrison was born in Hong Kong, where she started dancing at age four. She attended Hong Kong Academy for Performing Arts (HKAPA), where she performed in Les Sylphides, Flower Festival, Paquita, The Four Temperaments, and Persistent Memory. She also danced with Hong Kong Ballet in The Nutcracker, The Sleeping Beauty, and Romeo & Juliet. She won the Hong Kong Open Dance Competition (Ballet) in 2007 and 2009, among other awards. Harrison graduated from the University of Oklahoma with a BFA in Ballet Performance and a minor in International Relations. In Oklahoma, she danced as the Sugar Plum Fairy and Dew Drop Fairy in The Nutcracker, and appeared in Someday Sideways by Jock Soto, La Bayadére, La Vivandiere, Cinderella, Swan Lake, Raymonda, Lakme, and many other roles by various choreographers. In 2015, she toured with the Oklahoma Festival Ballet Company, which performed in the Haydn Festival in Eisenstadt, Austria. Last season, she danced with Cincinnati Ballet, including a performance at the Kennedy Center in Washington, D.C.
Quinby Kasch, Artist
Quinby Kasch is a California native who began her training at the Pacific Festival Ballet in Southern California at age eight. There, under the direction of Kim Maselli, she danced several lead roles such as Tinker Bell in Peter Pan and Clara in The Nutcracker. Kasch later trained on scholarship at the San Francisco Ballet School and The Joffrey Ballet. While dancing with Joffrey, she performed in Christopher Wheeldon's Swan Lake and as a guest artist in a world premiere by
Alexei Kremnev at the 2015 YAGP Gala in New York City. Kasch spent two years in the Nancy Einhorn Milwaukee Ballet ll Program where she performed in Michael Pink's Dracula and The Nutcracker, Septime Webre's ALICE (in wonderland), La Sylphide, and contemporary works by Lee Wei Chow and Ilya Kozadayev. Kasch appeared with company for Mariana Oliveira's Pagliacci for the Genesis competition in 2017.
Luis Mondragon, Artist
Born in Morelia, Mexico, Luis Mondragon began his ballet training at the Centro Pro-Ballet de Michoacán under Leticia Davalos. At age 18, he was personally selected by Edward Villella to join the Miami City Ballet School where he graduated after three years working and touring with the company. Mondragon has performed in ballets from choreographers such as George Balanchine, Sir Frederick Ashton, Kenneth MacMillan, Paul Taylor, Rudolf Nureyev, Ninette Devalois, and Jerome Robbins. He has been awarded scholarships to train with Boston Ballet, American Ballet Theater, and Tulsa Ballet. In 2014, he was a guest of the Carreño Festival under the direction of Jose Manuel Carreño from the American Ballet Theater. In 2015, he was "top twelve" in the finals of the Youth American Grand Prix. As a dancer with Sarasota Ballet, he performed in the Fall for Dance Festival of 2016 alongside Alina Cojocaru and Friedemann Vogel in New York's City Center.
Ransom Wilkes-Davis, Artist
Originally from Colorado Springs, Colorado, Ransom Wilkes-Davis began his dance education in Savannah, Georgia. In 2009, he started his professional training with Columbia Classical Ballet in South Carolina under Radenko Pavlovich, and danced with the company for one season. He then went on to study at The Harid Conservatory with Olivier Pardina, Victoria Schneider, and Svetlana Osieyeva, before joining The Joffrey Ballet as a trainee from 2012 to 2014. As a trainee, he danced with the company in Chicago, The John F. Kennedy Center for the Performing Arts, and on tour in over 40 performances. In 2014, he joined Atlanta Ballet where he enjoyed dancing for three seasons. His favorite roles include The Prince in John McFall's The Sleeping Beauty, as well as The Rat King, Mr. Petrov, Trepak, and Rose soloist in The Nutcracker. More highlights include dancing in Liam Scarlett's Vespertine, Darrell Grand Moultrie's Boiling Point, Yuri Possokov's Classical Symphony, and Jorden Morris' Moulin Rouge® – The Ballet.
The 2017-18 Season
Milwaukee Ballet opens its 48th season with the return of Michael Pink's La Bohème (Nov. 2-5), and includes The Nutcracker (Dec. 9-26), MXE Milwaukee Mixed (Feb. 8-11), the world premiere of Michael Pink's Beauty and the Beast (April 12-15), and Swan Lake (May 31-June 3).
In a first for Milwaukee Ballet, the contemporary program at The Pabst will be 100% 'made in Milwaukee', including the music. MXE Milwaukee Mixed combines the talents of five dancer/choreographers from the company with locally-made music curated by 88Nine Radio Milwaukee's Jordan Lee.
Widely regarded as a master storyteller, Michael Pink has teamed up with his longtime collaborator, composer Philip Feeney, and a team of internationally-renowned designers to tell the tale of Beauty and the Beast in his own unique style.
"Beauty and the Beast is a well-known, popular story. It provides the kind of narrative that I love to make appealing to all ages," said Pink.
About Milwaukee Ballet
Founded in 1970, Milwaukee Ballet celebrates its 48th season as a staple of Milwaukee's arts and culture scene. Under the leadership of Artistic Director Michael Pink, Milwaukee Ballet has become world-renowned for presenting bold new interpretations of story ballets and cutting-edge contemporary works. Milwaukee Ballet is the home to an international company of dancers and is one of only a few companies in the nation to maintain its own orchestra. Milwaukee Ballet School & Academy is the only professional dance school in the Midwest accredited by the National Association of Schools of Dance. Milwaukee Ballet's award-winning Community Engagement Department serves more than 30,000 people in Southeastern Wisconsin through original, interactive programs.
Mentioned in This Press Release
People
:
Alana Griffith
,
Annia Hidalgo
,
Barry Molina
,
Davit Hovhannisyan
,
Elizabeth Harrison
,
Erik Johnson
,
Garrett Glassman
,
Isaac Sharratt
,
Itzel Hernandez
,
Janel Meindersee
,
Jordan Lee
,
Josiah Cook
,
Kathryn Posin
,
Lahna Vanderbush
,
Lizzie Tripp
,
Luis Mondragon
,
Luz San Miguel
,
Marie Collins
,
Marize Fumero
,
Michael Pink
,
Nancy Einhorn
,
Nicole Teague
,
Parker Brasser-Vos
,
Patrick Howell
,
Quinby Kasch
,
Randy Crespo
,
Ransom Wilkes-Davis
,
Timothy O'Donnell
Recent Press Releases by Milwaukee Ballet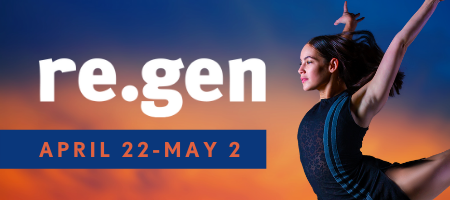 Apr 12th, 2021 by Milwaukee Ballet
Choreographers using Zoom to set contemporary program on the dancers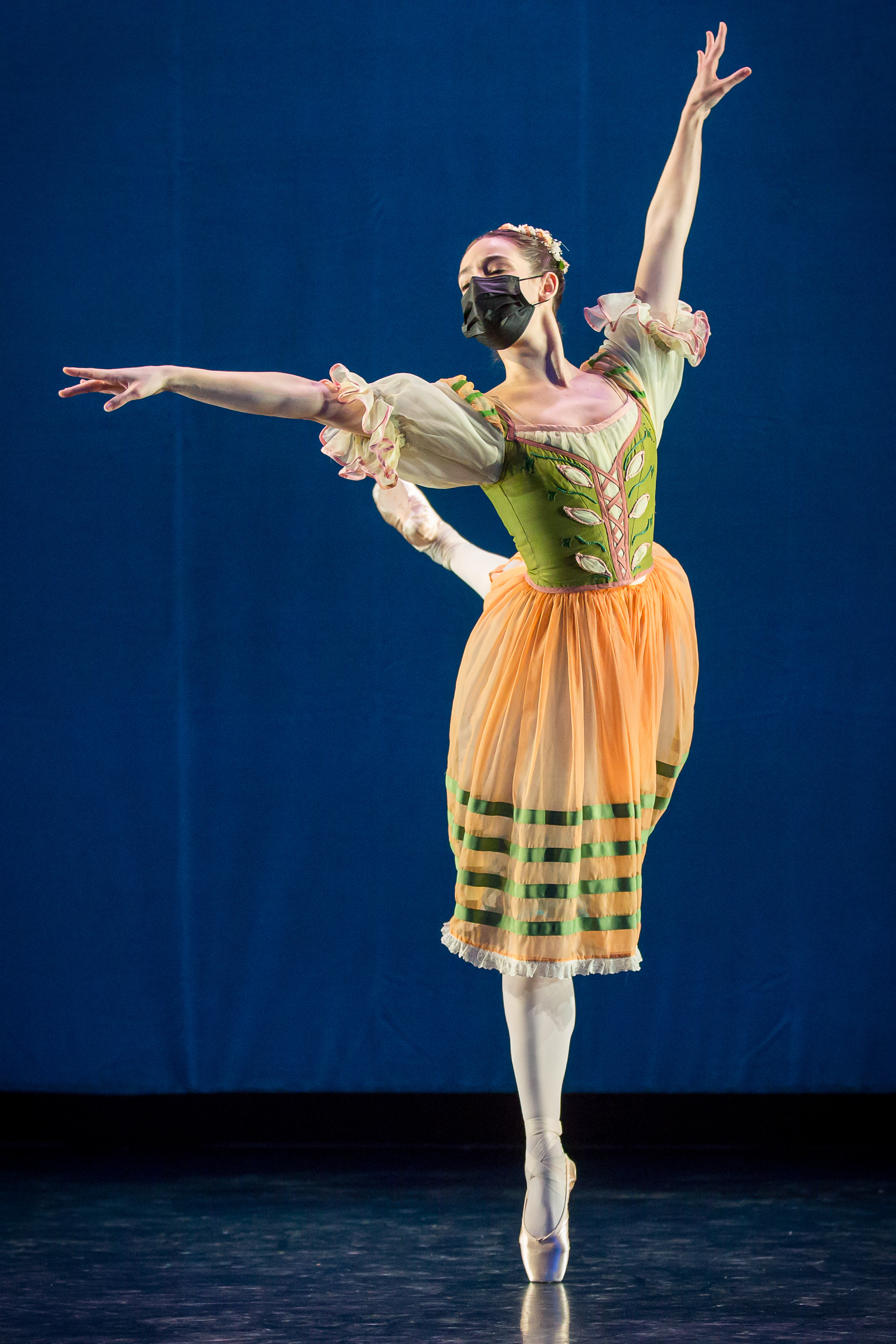 Feb 10th, 2021 by Milwaukee Ballet
Dance Company plans to be first to perform to 25% capacity in Milwaukee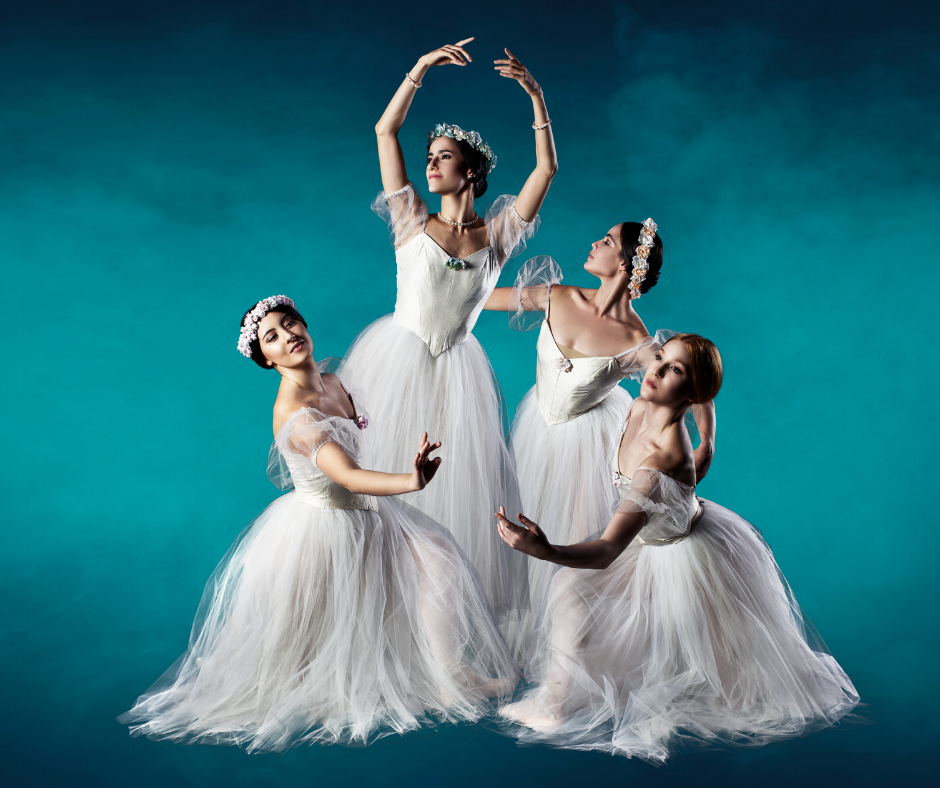 Jan 15th, 2021 by Milwaukee Ballet
Spring performances to showcase classical and contemporary works