Press Release
Midwest Grocery Chain Hy-Vee Announces Second Wahlburgers Location in Wisconsin
Restaurant Will Join the Historic Third Ward Just South of Downtown Milwaukee
WEST DES MOINES, Iowa (March 11, 2019) — Hy-Vee, Inc. announced today that it will open its fifth Wahlburgers restaurant franchise in Milwaukee, Wisconsin, in late 2019. This location will be the second Wahlburgers in Wisconsin. The first Wisconsin location was announced in January and will open at The Corners of Brookfield in late summer 2019.
The 5,300-square-foot Wahlburgers will be located at 322 North Broadway in Milwaukee's Historic Third Ward and will offer a unique dining experience featuring signature burgers, made-from-scratch recipes, home-style sides, fish, chicken and vegetarian options, and a full bar including specialty drinks such as adult frappes and floats.
"We are excited to announce the location of our second Wahlburgers restaurant in Wisconsin, and to bring a new dining experience to Milwaukee's Third Ward," said Randy Edeker, chairman, CEO and president of Hy-Vee. "Families will enjoy great food in a fun atmosphere, served with the excellent customer service and hospitality that Hy-Vee and Wahlburgers are known for."
Chef Paul Wahlberg created the franchise along with two of his brothers, actors Mark and Donnie, to please all tastes through both lighter and heartier menu offerings, served up in casual, music-filled atmosphere.
"Families will have a great time, and hopefully share a lot of laughs and love when they enjoy my family's delicious recipes at our new Milwaukee Wahlburgers location," Chef Paul said. "Along with Hy-Vee, our family is committed to offering a unique culinary experience that goes beyond the basic burger, with customer service that will make you 'feel' like family.
Wahlburgers currently operates 29 locations in 19 states and Canada. In 2017, Hy-Vee announced that it plans to build, own and operate 26 Wahlburgers restaurants. Hy-Vee's first three Wahlburgers locations opened in 2018 at Mall of America in Bloomington, Minnesota; West Des Moines, Iowa; and Olathe, Kansas.
"Joseph Property Development is excited to welcome Wahlburgers to our family of tenants and we are thrilled to have them anchor this recently restored landmark 1914 Commission Row warehouse," said Nathan Bernstein, director of commercial real estate. "The Wahlburgers in Milwaukee's Third Ward will enhance and complement the strong food scene in the city and will be a great destination for all residents and visitors to the Third Ward."
Hy-Vee offers Wahlburgers-branded menu items in its full-service Hy-Vee Market Grille restaurants in the Des Moines, Iowa, market. Hy-Vee has also been a sponsor of the "Wahlburgers" reality TV series on the A&E network which chronicles the brothers and the restaurant franchise.
Hy-Vee, Inc. is an employee-owned corporation operating more than 245 retail stores across eight Midwestern states with sales of $10 billion annually. The supermarket chain is synonymous with quality, variety, convenience, healthy lifestyles, culinary expertise and superior customer service. Hy-Vee ranks in the Top 10 Most Trusted Brands and has been named one of America's Top 5 favorite grocery stores. The company's more than 80,000 employees provide "A Helpful Smile in Every Aisle" to customers every day. For additional information, visit www.hy-vee.com
Founded by Executive Chef Paul Wahlberg, brothers Mark and Donnie and other investors, Wahlburgers debuted in October 2011 in Hingham, Massachusetts. The subject of an A&E reality show, Wahlburgers offers a fun, casual music-filled atmosphere where guests, like family, share great food, a few laughs and lots of love. While its walls celebrate the story through photos and words of the Wahlberg brothers' life journeys from Dorchester, Mass. neighborhood kids to rising chef and international superstars, it's the food at Wahlburgers that takes center stage. Crafted by Chef Paul and served with heartfelt hospitality, the chef inspired menu features a variety of fresh burgers, crispy haddock, seared chicken and vegetarian options. Other signature items include Mom's Sloppy Joe, thin crispy onion rings, tater tots and thick creamy frappes and floats. Gluten free options are available. Wahlburgers' full-service bar is a popular gathering spot offering an impressive selection of adult frappes, cocktails, wines and beers including the signature Wahlbrewski – a Harpoon Brewery custom, unfiltered Pale Ale.  Dedicated to giving back, Wahlburgers is active in every community it serves. Open daily for lunch and dinner, Wahlburgers offers full-service dining, counter service, take out and a full-service bar. For locations and more information visit wahlburgers.com.
Milwaukee's Third Ward is listed on the National Register of Historic Places as Milwaukee's oldest center of commerce and warehousing. It was also the site of Milwaukee's most devastating fire (1892) and its most remarkable rebuilding efforts. Reconstruction began almost immediately and within 30 years, the district was rebuilt into the bustling and vital commerce district it had once been. Designed by local well-known architects, the neighborhood's buildings have a visual continuity that creates a unique urban expression. Today the Third Ward is home to more than 500 businesses and is Milwaukee's showcase mixed-use district. The neighborhood is anchored by many extraordinary shops, restaurants, art galleries, theatre groups, photographers, advertising agencies and graphic artists and is currently home to more than 20 galleries and art studios, the Milwaukee Institute of Art and Design (MIAD), and the Broadway Theatre Center – which houses the world-renowned Skylight Music Theatre, Renaissance Theatreworks and Milwaukee Chamber Theatre.
Mentioned in This Press Release
Recent Press Releases by Hy-Vee, Inc.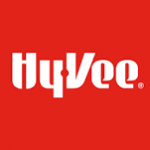 Aug 28th, 2019 by Hy-Vee, Inc.
Restaurant Will Open Sept. 24 at The Corners of Brookfield town center