Press Release
Medical College of Wisconsin Announces Master of Science in Global Healthy Equity Program Beginning Fall 2020
Applications are now being accepted for this program.
Milwaukee, Nov. 18, 2019 – The Medical College of Wisconsin (MCW) is excited to offer a new, highly interactive Master of Science Global Health Equity program. The MS Global Health Equity program will prepare students to be global health leaders who learn by engaging with diverse local and global populations.
"This program provides a mixture of in-person and online courses with a common theme of health equity and an emphasis on community-engaged approaches," said Kelli Brown, MPH, an education program coordinator at MCW. "Our students will have the chance to learn from faculty with extensive and diverse global health experiences and will have hands-on opportunities to put their knowledge into practice."
The MS Global Health Equity program will be open to applications from students of various undergraduate backgrounds. For students who have completed their undergraduate degree and are considering going to medical school and would like to gain more practical experience, this program would be incredibly beneficial.
This program can be completed as a part-time option, which makes it possible for working professionals to also succeed in the program. There will be several online courses offered by MCW's internationally based faculty partners while many of the core courses will be offered in person by faculty at MCW. Full-time students will be able to complete the program in three semesters and one summer.
Applications are now being accepted for this program. The priority deadline for fall admission is March 1, 2020, followed by rolling admissions through a final deadline of July 1. Please visit the program website for more details: www.mcw.edu/msghe.
About the Medical College of Wisconsin
With a history dating back to 1893, The Medical College of Wisconsin is dedicated to leadership and excellence in education, patient care, research and community engagement.  More than 1,400 students are enrolled in MCW's medical school and graduate school programs in Milwaukee, Green Bay, and Central Wisconsin in. MCW's School of Pharmacy opened in 2017. A major national research center, MCW is the largest research institution in the Milwaukee metro area and second largest in Wisconsin. In the last ten years, faculty received more than $1.5 billion in external support for research, teaching, training and related purposes. This total includes highly competitive research and training awards from the National Institutes of Health (NIH). Annually, MCW faculty direct or collaborate on more than 3,100 research studies, including clinical trials. Additionally, more than 1,600 physicians provide care in virtually every specialty of medicine for more than $2.8 million patients annually.
Mentioned in This Press Release
Recent Press Releases by Medical College of Wisconsin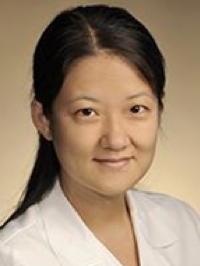 Dec 16th, 2019 by Medical College of Wisconsin
Dr. Jing Liu joins four current and former postdoctoral fellows in the CVC's T32 postdoctoral training program