Press Release
Mary L. Nohl Fellowship Panelists to Give Public Talk at the Haggerty Museum, November 3
The panelists will offer brief overviews of their home institutions and curatorial interests beginning at 6:30 pm.
The fourteenth cycle of the Greater Milwaukee Foundation's Mary L. Nohl Fund Fellowships for Individual Artists program continues with the appointment of a panel of recognized visual arts professionals to select five Fellows from among 151 eligible applicants. JoAnne Northrup, Curatorial Director and Curator of Contemporary Art, Nevada Museum of Art, Reno; Valerie Cassel Oliver, Senior Curator at Contemporary Arts Museum Houston; and Julie Rodrigues Widholm, Director and Chief Curator, DePaul Art Museum, Chicago will arrive in Milwaukee on Thursday, November 3, 2016 and will be welcomed at an informal reception at 6 pm at the Haggerty Museum of Art, 13th and Clybourn Streets, on the Marquette campus. The panelists will offer brief overviews of their home institutions and curatorial interests beginning at 6:30 pm. The event is free and open to the public.
Funded by the Greater Milwaukee Foundation's Mary L. Nohl Fund and administered by the
Bradley Family Foundation
, the Mary L. Nohl Fund Fellowships for Individual Artists provide unrestricted funds for artists to create new work or complete work in progress. In addition to receiving an award, the Nohl Fellows can participate in an exhibition at the Haggerty Museum opening in June 2017. An exhibition catalogue will be published and disseminated nationally. The program is open to practicing artists residing in the four-county area (Milwaukee, Waukesha, Ozaukee, and Washington counties). The program also includes a Suitcase Fund for exporting work by local artists beyond the four-county area.
The panelists will spend two days reviewing work samples and artists' statements and visiting the studios of up to seven finalists in the Established Artist category. The two Established Artist awards, worth $20,000 each, and the three $10,000 Emerging Artist awards will be announced on Monday, November 9, 2015.
About the Jurors
As curatorial director and curator of Contemporary Art at the Nevada Museum of Art, JoAnne Northrup oversees the Museum's efforts to expand the contemporary collection and exhibition program, cultivates collectors and donors, and collaborates with her colleagues to organize the Nevada Museum of Art's flagship triennial Art + Environment Conferences. Northrup pursues cultural partnerships nationally and internationally, and assists in planning museum patron travel to contemporary art destinations in the U.S. and abroad.
As a curator, Northrup is dedicated to bringing artists who use pioneering techniques and inventive materials into the mainstream conversation about contemporary art, and is committed to presenting emergent societal and pop cultural trends through interdisciplinary, idea-based curation. In 2014 Northrup organized the groundbreaking exhibition Late Harvest in partnership with the National Museum of Wildlife Art, which juxtaposed traditional wildlife paintings with contemporary art made with taxidermy by artists including Berlinde De Bruyckere, Wim Delvoye, Mark Dion, Damien Hirst, Polly Morgan, and Tim Noble and Sue Webster. She was editor of Late Harvest, a book published by Hirmer Verlag, winner of the American Alliance of Museum's 2015 "best in show" Frances Smyth-Ravenel Prize for Excellence in Publication Design.
Other recent exhibitions include: Betsabeé Romero: En Tránsito (2015); Dave Eggers: Insufferable Throne of God (2015); Emilie Clark: Sweet Corruptions (2014); BLOOM: Ken Goldberg, Sanjay Krishnan, Fernanda Viégas, and Martin Wattenberg (2013); Hook, Line and Sinker: Contemporary Drawings from the Collection of Debra and Dennis Scholl (2013); Hoor Al Qasimi: Off Road (2012); and Anna Sew Hoy: Nothing All Day (2012). Beginning in 2012, Northrup worked in collaboration with Art Production Fund, New York, to produce a major site-specific public art installation outside Las Vegas, Nevada: Ugo Rondinone's Seven Magic Mountains, which opened in May 2016. Currently she is curating a 2017 exhibition titled Unsettled in collaboration with iconic Los Angeles artist Ed Ruscha.
In 2011 Northrup was Fulbright Senior Research Scholar at the ZKM Center for Art + Media in Karlsruhe, Germany. As chief curator (2008-2011) and senior curator (2001-2008) at the San Jose Museum of Art, she curated and authored the first nationally touring survey exhibitions and monographs on contemporary media artists Jennifer Steinkamp (2006) and Leo Villareal (2010). Northrup received a B.A. in Art History from the University of California Santa Barbara and an M.A. from the University of Southern California's Art History/Museum Studies Program.
Valerie Cassel Oliver is the senior curator at the Contemporary Arts Museum Houston. Prior to her tenure at CAMH she was director of the Visiting Artist Program at the School of the Art Institute of Chicago and a program specialist at the National Endowment for the Arts. In 2000, she was one of six curators selected to organize the Biennial for the Whitney Museum of American Art in New York.
At the Contemporary Arts Museum Houston she has organized numerous exhibitions including Splat Boom Pow! The Influence of Cartoons in Contemporary Art (2003); the acclaimed Double Consciousness: Black Conceptual Art Since 1970 (2005); Black Light/White Noise: Sound and Light in Contemporary Art (2007); Cinema Remixed and Reloaded: Black Women Artists and the Moving Image</i< with Dr. Andrea Barnwell Brownlee (2009); Hand+Made: The Performative Impulse in Art and Craft and a major retrospective on Benjamin Patterson entitled, Born in the State of Flux/us (both 2010); as well as the survey Donald Moffett: The Extravagant Vein (2011). In 2012, she mounted the project Radical Presence: Black Performance in Contemporary Art and in 2014, a major survey of drawings by Houston-based and internationally recognized artist Trenton Doyle Hancock entitled Trenton Doyle Hancock: Skin and Bones–20 Years of Drawing. Both exhibitions toured extensively. Most recently, Cassel Oliver mounted a survey of work by Jennie C. Jones, entitled, Compilation. Her forthcoming exhibition, Angel Otero: Everything and Nothing, is slated to open December 2016.
Cassel Oliver has lectured widely and published extensively. In 2007, she received a Getty Curatorial Research Fellowship for initial research for the exhibition on Benjamin Patterson and was a fellow at the Center for Curatorial Leadership in 2009. In 2011, she was awarded the prestigious David C. Driskell Award for her scholarly excellence and contribution to the field of African American art and culture. She is the current recipient of the Carol and Arthur Goldberg Foundation-to-Life Visiting Curator fellowship at Hunter College.
Julie Rodrigues Widholm is director and chief curator of DePaul Art Museum. Prior to taking this position in September 2015, she was curator at the Museum of Contemporary Art (Chicago) for sixteen years. There she curated major solo exhibitions of work by Rashid Johnson, Amalia Pica, Kathryn Andrews, Amanda Ross-Ho, and co-curated Doris Salcedo's touring retrospective. She is a strong advocate for emerging Chicago artists, having curated more than 25 exhibitions for the 12×12 series, and more recently solo exhibitions with Laura Letinsky, Molly Zuckerman-Hartung, Scott Reeder, and Cauleen Smith. In addition, she has organized several group exhibitions including Escultura Social: A New Generation from Mexico City, Unbound: Contemporary Art After Frida Kahlo, MCA Exposed: Defining Moments in Photography, 1967-2007, Rewind: 1970-1990s, among many others. Rodrigues Widholm has served as a juror and panelist for numerous organizations including the Headlands Arts Center, Creative Capital, New American Paintings; has been a visiting critic, a graduate advisor, and given numerous public talks; and has written extensively on contemporary art. She recently brought Barbara Rossi: Poor Traits from the New Museum to DPAM. Her first DPAM exhibition, On Space and Place: Contemporary Art from Chicago, Los Angeles, Mexico City and Vancouver, a collaboration with Art21, will be on view September 15-December 18, 2016.
For more than a century, the Greater Milwaukee Foundation has helped individuals, families and organizations realize their philanthropic goals and make a difference in the community, during their lifetimes and for future generations. The Foundation consists of nearly 1,300 individual charitable funds, each created by donors to serve the charitable causes of their choice. The Foundation also deploys both human and financial resources to address the most critical needs of the community and ensure the vitality of the region. Established in 1915, the Foundation was one of the first community foundations in the world and is now among the largest.
For further information about the Greater Milwaukee Foundation's Mary L. Nohl Fund Fellowships for Individual Artists program, please visit http://lyndensculpturegarden.org/nohl.
Mentioned in This Press Release
Recent Press Releases by Lynden Sculpture Garden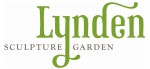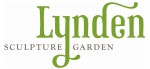 Sep 20th, 2017 by Lynden Sculpture Garden
Admission is $9 general, $7 for students and seniors. Members and children under 6 are free.