Press Release
Marquette supply chain management students win national case competition
Team bests 10 other universities at annual Arizona State contest
MILWAUKEE — A team of four undergraduate supply chain management students in Marquette University's College of Business Administration earned top honors on Saturday, Nov. 11, at the Supply Chain Management Association at Arizona State University's fifth annual National Undergraduate Supply Chain and Operations Case Competition.
The team, which comprises Blake Hartman, junior; Matt Melinyshyn, senior; Mia Sienko, junior; and Michael Ulrich, senior, beat out 10 other university teams, including: Arizona State, Brigham Young, Colorado State, Iowa State, Wayne State, Weber State, Western Michigan State, Utah Valley, University of Wisconsin – Madison and University of Wisconsin – Whitewater.
"The team did an amazing job, with many of the judges praising them for being so professional," said Dr. Mark Barratt, associate professor of supply chain management. "Their solution not only excelled from a supply chain perspective, but also from a financial perspective."
Marquette's supply chain management program, which includes the Center for Supply Chain Management, is currently ranked No. 12 nationally by U.S. News and World Report, No. 15 nationally by SCM World and No. 23 nationally by industry leader Gartner, Inc.
According to the Arizona State website, "The competition is an opportunity for students from all around the country to study more about the practical applications of supply chain management by working together to propose innovative solutions to complex, real world problems, which will be reviewed and evaluated by professionals from a variety of industries.
"Business students from some of the most highly ranked supply chain programs in the United States come together to share in a profound learning and networking experience that ultimately promotes the field and career path of supply chain and operations management by turning academic theory into practice."
Mentioned in This Press Release
Recent Press Releases by Marquette University
Dec 13th, 2018 by Marquette University
Dr. Maura Donovan led economic development office at University of Minnesota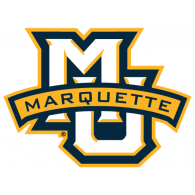 Dec 11th, 2018 by Marquette University
Neuro Recovery Clinic will be the first of its kind in Wisconsin
Dec 11th, 2018 by Marquette University
KCACTF is a national theatre program involving 18,000 students from colleges and universities nationwide that has served as a catalyst in improving the quality of college theatre in the United States.