Press Release
Marquette professor to serve as president of Arab American Studies Association
"I am thrilled at the confidence that scholars in Arab American studies have placed in me."
MILWAUKEE – Dr. Louise Cainkar, associate professor of social and cultural sciences at Marquette University, has been selected by her peers as president-elect of the Arab American Studies Association. This will be Cainkar's first leadership position with the Arab American Studies Association. She will serve as the organization's president-elect in 2015 and serve as president from 2016-2017.
"I am thrilled at the confidence that scholars in Arab American studies have placed in me, as well as the acknowledgement by colleagues of my record of scholarship in this field, well before such a field became firmly established," Cainkar said.
The Arab American Studies Association is a private, non-profit and non-political organization of scholars and other persons interested in the study of the Arab American history, ethnicity, culture, literature, art and music, politics, religion, sociology and other aspects of the Arab American experience.
In 2004, Cainkar was awarded the prestigious Carnegie Corporation Scholar Award for her work on Islamic revival in the United States. She is also the author of "
Homeland Insecurity: The Arab American and Muslim American Experience After 9/11
." The award-winning book was the result of five years of research, which included interviewing and collecting oral histories from more than 100 Arab and Muslim Americans in the Chicago area. She has published extensively on Arab American migration and demography and on Arab American experiences as they intersect with race, gender, U.S. foreign policies and economic niches. She is currently writing a book based on her research with second generation Arab American teenagers who were brought back to the Middle East for school by their families.
Scholars in the Arab American Studies Association act as a driving force in helping to understand and educate people on the ways in which world events frame perceptions and challenge the lives of Arab and Muslim Americans. "Perceptions of Muslims, according to polls, are at an all time low in the U.S. Arabs of any faith are impacted by these perceptions, as well as other Middle Eastern people," said Cainkar.
The Arab American Studies Association facilitates communication among scholars through meetings and promotes cooperation among members of the association and persons or organizations concerned with Arab American studies. It also stimulates academic research in Arab American studies, especially exploring intersections and comparative approaches among Arab American, Arab, and other diasporic Arab experiences.
Mentioned in This Press Release
Recent Press Releases by Marquette University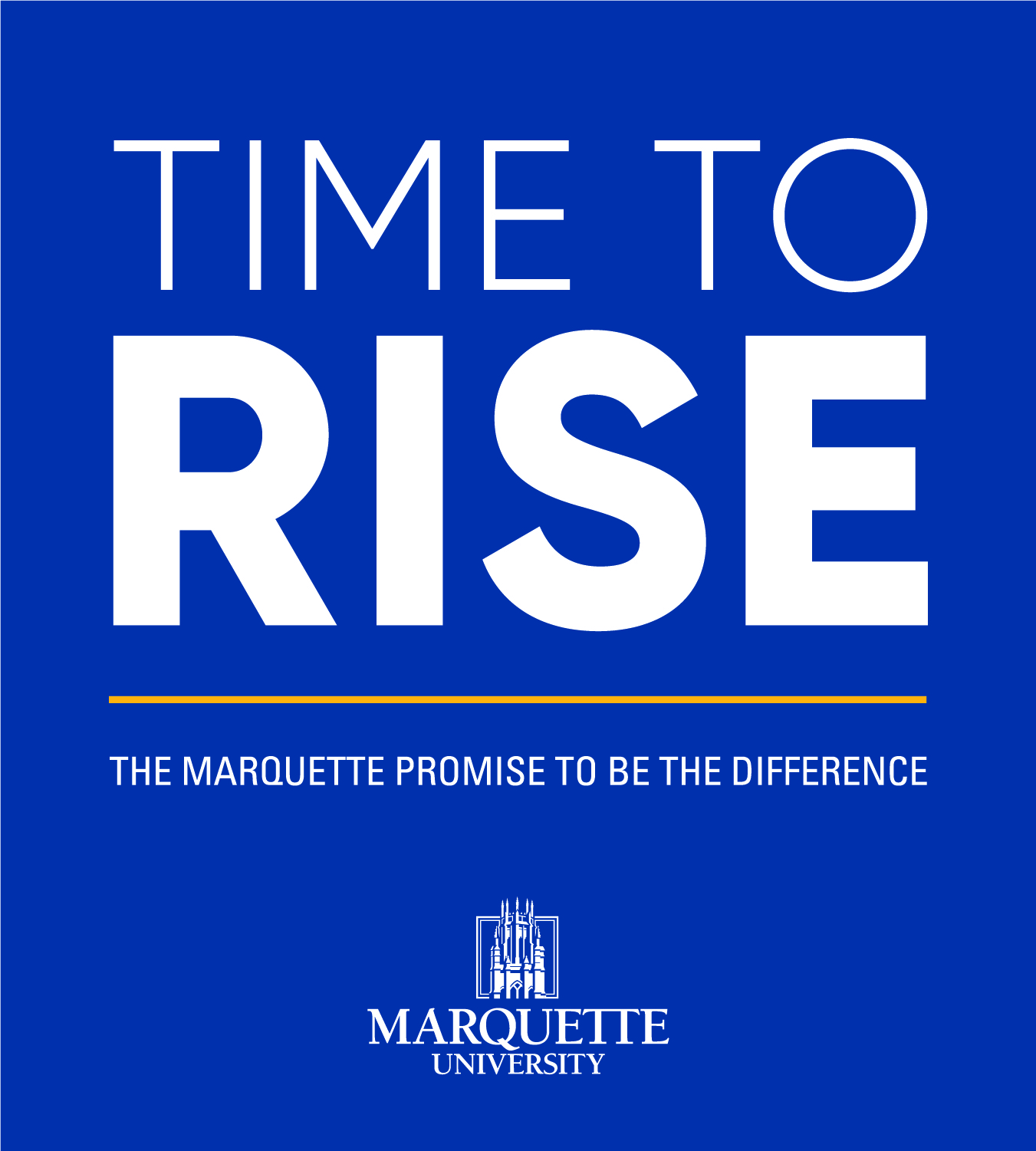 Apr 8th, 2021 by Marquette University
Time to Rise is largest comprehensive fundraising campaign in university history