Press Release
Lyft Launches Express Drive Program in Milwaukee
The rental car program, provided through Flexdrive, offers locals more options to drive with Lyft
MILWAUKEE (September 3, 2020) – Lyft announced today the launch of Express Drive in Milwaukee, which offers locals more options to drive with Lyft by using rental cars through Flexdrive. The program features a new hybrid-majority fleet that is equipped with vehicle partitions to provide drivers and riders a more sustainable and comfortable option to get around as communities continue to recover from the impacts of COVID-19. 
The program demonstrates Lyft's continued commitment to supporting Milwaukee drivers and the communities they serve as rideshare demand in Milwaukee rises to its highest peak since the COVID-19 pandemic began. With more than 80 vehicles currently available for drivers to rent, Lyft continues to scale the program and plans to have more than 300 vehicles available to rent by the end of the year.
"We're excited to launch Lyft's Express Drive program in Milwaukee, providing more local drivers the opportunity to drive on a flexible schedule," said
Elliot Darvick
, Lyft's Midwest Regional Director. "We're also pleased that the majority of the Milwaukee fleet will be hybrid vehicles, allowing drivers to earn more by lowering fuel costs while also lowering our environmental footprint." 
"It was great to work with Lyft on its outreach in my district in Milwaukee," said Alderman Scott Spiker, District 13. "We went through an extensive exploration process with Lyft to ensure its operation was suitable for the surrounding neighborhood, and I'm looking forward to continuing to have conversations with Lyft and local drivers."
Real estate developer and property owner Jeff Hall is excited to have Lyft on this well-located property. "Lyft is a high-growth, new economy company, and an excellent corporate citizen," said Hall. "I'm honored to have them as a new tenant here in Milwaukee, where I know they will help contribute earning opportunities, expedited transportation and economic growth to the city." 
More than half of the fleet is currently a hybrid vehicle, which will help drivers increase hourly net earnings by lowering fuel costs. The hybrids average 58 mpg, creating up to $50 in gas savings a week, depending on driving habits. In addition to gas savings, these vehicles also come equipped with a number of advanced safety features, including Automatic Emergency Braking with Pedestrian Detection, Lane Departure Warning with Lane Keep Assist function, Blind Spot Detection and Rear Cross-Traffic Alert.
Lyft drivers have earned over $1 billion through Express Drive since the program launched in 2016, with tens of thousands of cars now available in over 30 cities nationwide. Those interested in driving with Lyft through Express Drive can submit an application directly through the Lyft driver app, or find the application here. Drivers can also visit the Flexdrive location at 550 W. Grange Ave., Milwaukee, Wisconsin. The location is open five days a week, Monday through Friday, from 9 a.m. to 5 p.m.
About Lyft:
Lyft was founded in 2012 by Logan Green and John Zimmer to improve people's lives with the world's best transportation, and is available to 95 percent of the United States population as well as select cities in Canada. As the world shifts away from car ownership, Lyft is at the forefront of this massive societal change. Lyft is committed to effecting positive change for our cities and making cities more livable for everyone through initiatives that bridge transportation gaps, and by promoting transportation equity through shared rides, bikeshare systems, electric scooters, and public transit partnerships. We are singularly driven by our mission: to improve people's lives with the world's best transportation.
Mentioned in This Press Release
Recent Press Releases by Lyft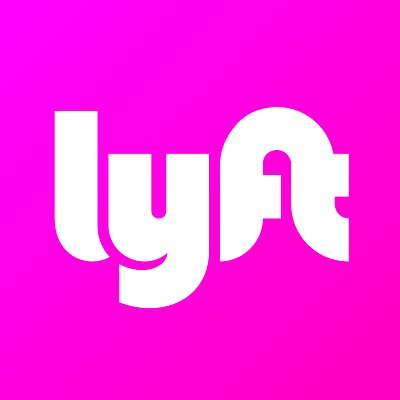 Sep 3rd, 2020 by Lyft
The rental car program, provided through Flexdrive, offers locals more options to drive with Lyft

Jan 24th, 2019 by Lyft
2019 Economic Impact Report Shows Lyft is connecting Milwaukee communities, creating a seamless city living experience

Sep 27th, 2018 by Lyft
This program will offer over $500 of transportation credits to Milwaukee residents who give up their cars from October 8 to November 6.