Press Release
Lowlands Group Announces Launch of its Outdoor Winter Experiences
All Milwaukee restaurants to offer heated outdoor dining with enhanced safety measures; Reservations open this Saturday at noon
MILWAUKEE, Wis. – Dec. 4, 2020 – Lowlands Group today announced the launch of new outdoor dining experiences tailored to each of its seven greater Milwaukee area restaurants. The group continues to focus on providing safe spaces for guests to enjoy throughout the pandemic, and this variety of heated outdoor structures—including domes, greenhouses and tents—will serve to keep diners warm as they enjoy a meal at their neighborhood grand café or supper club. Reservations open Saturday at noon, and the first 100 Gezellig Loyalty Club members will receive the coveted Chimay patio blanket for bookings starting Thursday, Dec 10.
"With the holiday season approaching, we felt it was important to direct our energy and resources toward providing our guests with safe and innovative spaces to come together. We essentially brought the inside, outside, in a variety of dining experiences," said Eric Wagner, Lowlands Group CEO. "The Lux Domes® are a beloved Milwaukee winter tradition for so many people, and now we've added similar, yet wholly distinct, outdoor experiences at our other Milwaukee-area grand café and supper club locations."
The outdoor experiences are tailored to each restaurant's distinct concept, from cozy canal houses and Northwoods shanties, to dome villages and heated winter lofts. The private dining structures seat up to six guests and can be reserved in 90-minute increments. Each reservation includes a brand new Lowlands Snackuterie Box, which are themed boxes with bite-sized grazable, dippable and spreadable selections, and include
Morning Boarderves, Larry's Spread
and
Boujee Ham & Rolls
. Specially-curated, themed and customizable food and beverage menus are designed for "family style" service. "Family" meal boxes include options like the
Wisco Snack Attack
with cheese curds, pretzel bites and crunchy Dutch meatballs; a
Comfort Collection
with meatloaf, mac & cheese and mini smash burgers; and the
Burrata & Lasagna Dinner
. Drink packages range from Apple Pie Mules to Old Fashioneds and more. For more details visit
lowlandswinter.com
.
Throughout the pandemic, Lowlands Group has been a leader for local innovation and safety in its restaurants. One of the first to be approved and a model for other businesses, the restaurant group resolved to follow the city's Moving Milwaukee Forward 72-point safety plan at each one of its locations, even those located in the surrounding suburbs. In addition to its enhanced COVID-19 cleaning, disinfecting, and sanitizing processes, Lowlands Group is implementing a variety of procedures to keep outdoor dining safe. Staggered reservation times allow the individual domes and greenhouses to undergo thorough sanitization followed by cleaning with a fog atomizer machine between dining groups. The atomizer spray generates micron fog that targets airborne pathogens, bacteria that are invisible to the naked eye.
"There's nothing more important to us than the safety of our Lowlands family and guests," said Wagner. "Over the past nine months we've been consistently and continuously innovating and updating our restaurants to create comfortable, safe ways for people to get out and enjoy some time together. With the holidays around the corner, our focus is on providing appropriate spaces for guests and families to gather without losing the magic and spirit of the season."
Experiences include:
Buckatabon Tavern & Supper Club (Wauwatosa) – Frank & Larry's Northwoods Shanties
Three cozy, "quintessentially Wisco" domes bring the best of the Northwoods ice fishing experience to you, no fishing license or waiting around for hours in the cold required. Just BYOB (bring your own blanket) and Lowlands will provide the rest!
Café Benelux (Third Ward) – Lux Winter Loft: Lux Domes® & Lux Warming Bar (previously announced)
The traditional Lux Domes®, and new Lux Winter Loft Bar, are a winter wonderland where Après Ski meets Midwest Nice—with six private domes and one large heated tent for additional socially distanced outdoor dining. On the first floor, guests can experience the uber-cozy Lux Winter Enclosed Porch on Broadway with heated canopy dining.
Café Hollander (Brookfield) – Holiday Row on the Rooftop & Après Shopping at The Corners
Guests can post-up post-shopping at the outdoor heated pop-up bar or individual Dutch row houses on the rooftop. Nine canal houses create private outdoor dining experiences with a view while a ground-level outdoor environment offers shoppers a space for a quick respite and refuel.
Café Hollander (Downer Ave.) – Dome Village on the Terrace & Holiday Row on the Parklet Dine inside, outside, on the East Side on Café Hollander's "snow globed and socially-distanced" patio terrace with four domes, and four additional canal houses dotting the Downer Ave. parklet.
Café Hollander (Mequon) – Holiday Row on the Patio
Mequon Rd. reaches the North Pole in five cozy, decked-out canal houses. Skip the slopes & head straight for the socially distanced dining scene.
Café Hollander (Wauwatosa) – Holiday Row on the Bridge
Six cozy canal houses transform the picturesque Tosa Village bridge into a holiday-themed dream, providing a family-ready photo opportunity and bringing the spirit of Amsterdam to the heart of Tosa.
Centraal Grand Café & Tappery (Bay View) – Winter Garden of Eten in the Courtyard (previously announced)
This secret garden-like courtyard in the heart of Bay View now boasts a stunning and sizable heated tent with clear roof panels and whimsical Bohemian decor. This allows for additional socially distanced seating while providing a unique environment for live music through the winter. The live music series runs Thursdays, Fridays and Saturdays through Dec. 19.
Reservations
Guests are invited to join Lowlands Group's loyalty program to have the opportunity to make reservations a day before the general public. To sign up, download "Lowlands Rewards" in the App Store or text the word "Lowlands" to 43618. Reservations for the individual dining experiences can be made at lowlandswinter.com.
About the Lowlands Group
Lowlands Group owns and operates eight restaurants in Wisconsin including Buckatabon Tavern & Supper Club, Café Benelux, Centraal Grand Café & Tappery, as well as Café Hollanders located on Downer Avenue, the Village in Wauwatosa, Hilldale in Madison, Mequon and Brookfield. Its European-inspired grand cafés feature from-scratch cooking and an impressive selection of Belgian beers. The company prides itself in its passion for cycling, bringing neighborhoods together and giving back to the community. More information can be found at lowlandsgroup.com.
The group also operates the Lowlands Brewing Collaborative; a celebration of beer culture that brings the world's best brewers together to create unique beers available exclusively at the Lowlands Grand Cafés. Learn more at lowlandsbrewing.com.
Mentioned in This Press Release
Recent Press Releases by Lowlands Group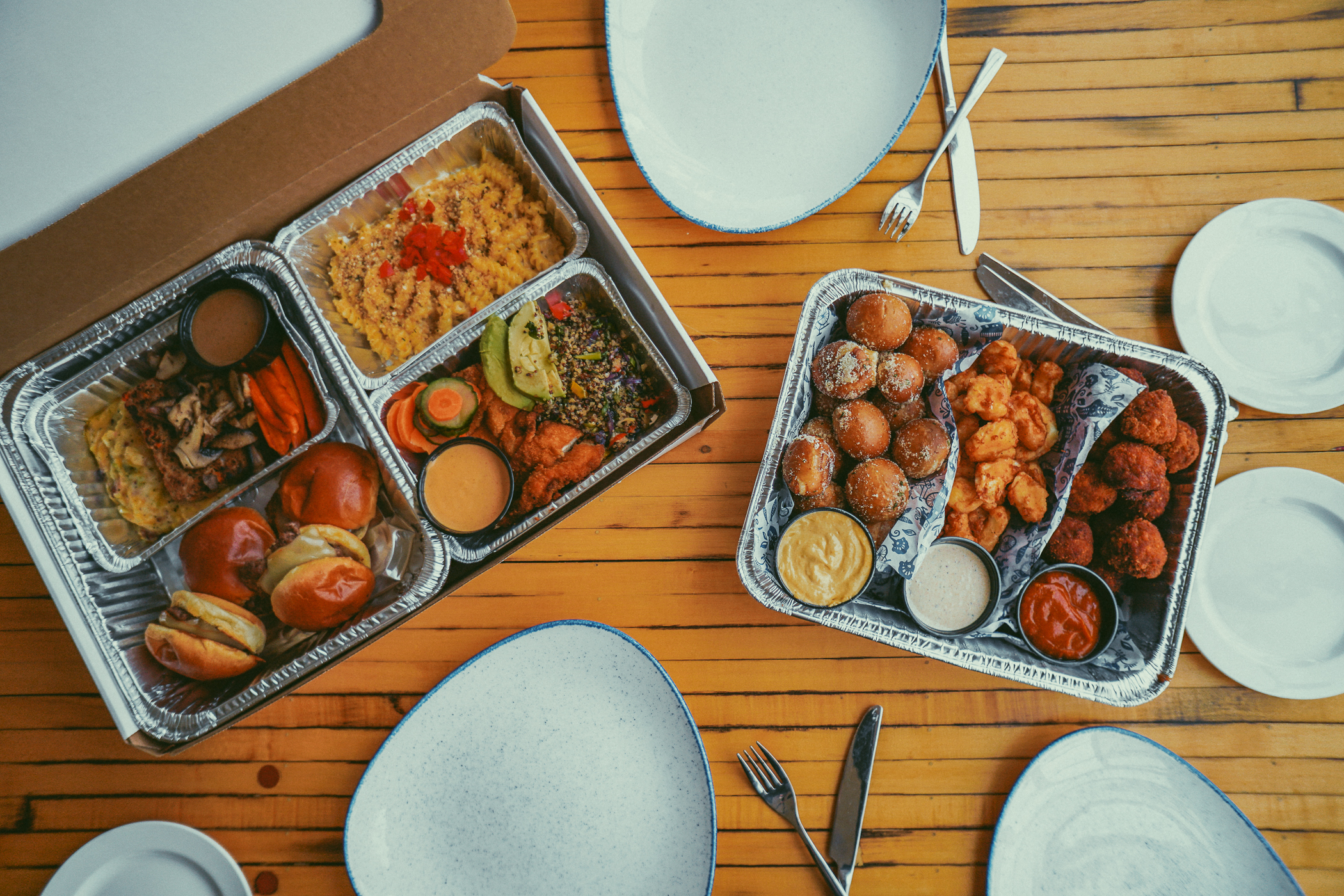 Dec 16th, 2020 by Lowlands Group
As part of rollout, restaurant group donates 1,000 meals to frontline healthcare workers in partnership with the Medical College of Wisconsin; Free access to holiday shows from UPAF "Snackuterie™ & a Show"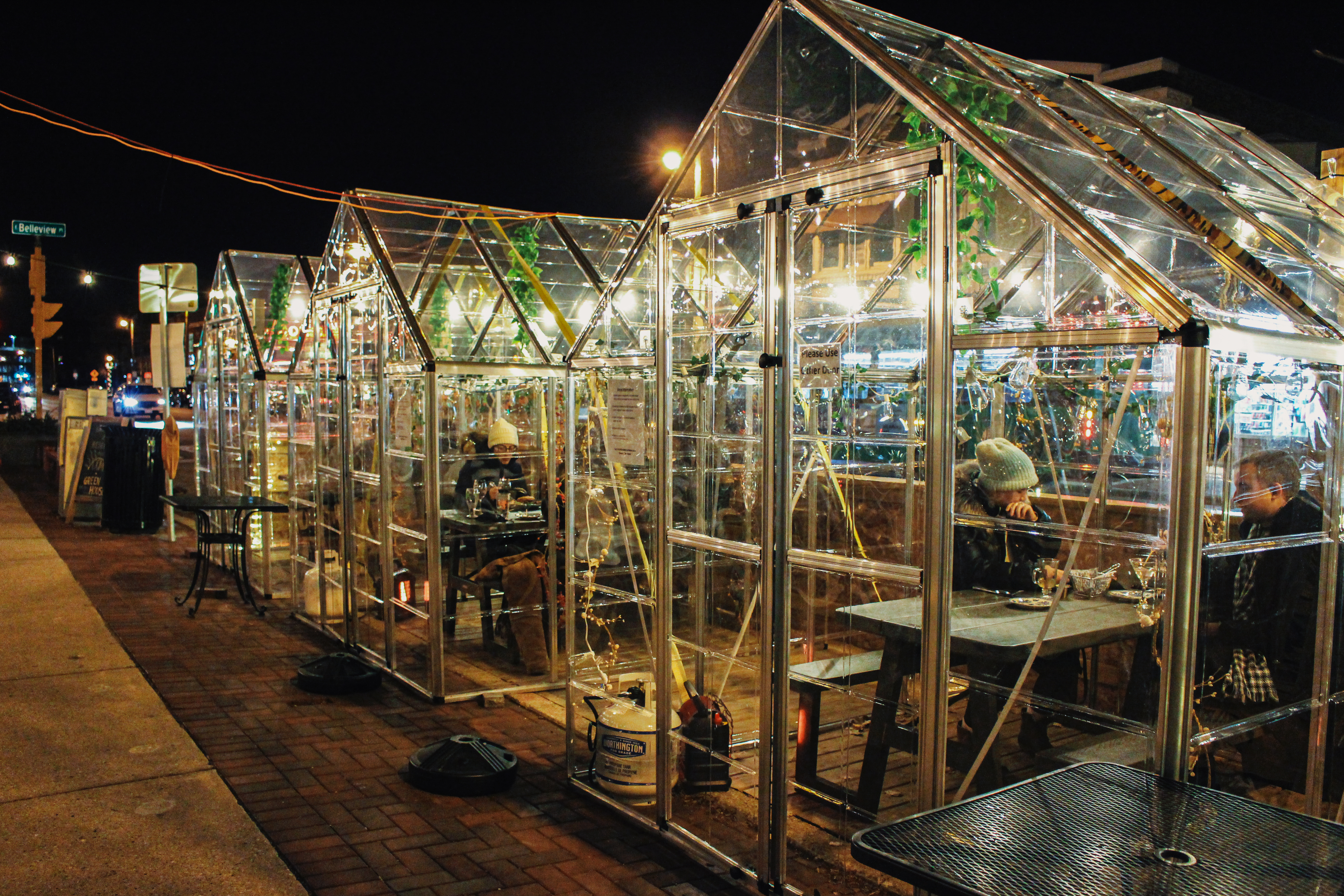 Dec 4th, 2020 by Lowlands Group
All Milwaukee restaurants to offer heated outdoor dining with enhanced safety measures; Reservations open this Saturday at noon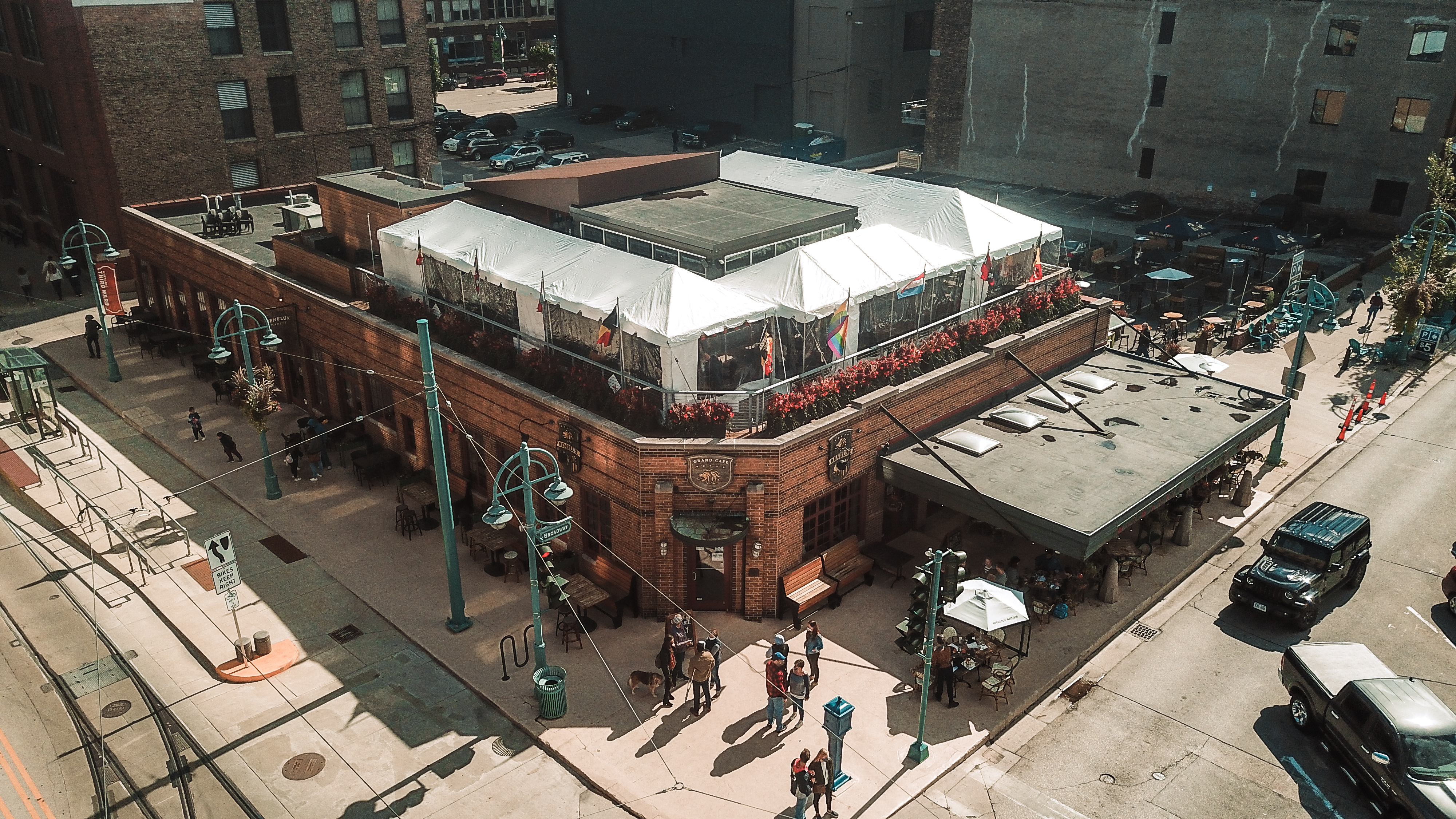 Oct 5th, 2020 by Lowlands Group
Monthlong celebration on Café Benelux rooftop with heated tents, live music, and exclusive bier