Press Release
Lowlands Brewing Collaborative Launches Two New Beers Brewed in Belgium
Both a continued collaboration with Belgium's Brouwerij Van Steenberge
Milwaukee, WI – Oct. 24, 2019 – Coming off the recent August launch of the "Now Playing" collaboration beer with Milwaukee's own Good City Brewing, Lowlands Group returns to its European roots today with the announcement of two all-new beers brewed by long-time collaborator Brouwerij Van Steenberge, of Ertvelde, Belgium. The two new beers—Theresa Tripel Blond and High Pilsner—round out the portfolio of Lowlands Brewing Collaborative, which offers beers brewed by some of the world's best brewers and are available only at their European-inspired grand cafés.
"We've been working on these new beers for a few years," says Ileana Rivera, beverage director for Lowlands Group. "We're great friends with Jef Versele, who owns Van Steenberge, so we decided to officially launch these beers today, in honor of his birthday."
Van Steenberge has brewed the group's popular High Speed Wit and Tandem Dubbel beers since the Lowlands Brewing Collaborative's inception in 2011, and the new beers are distinct, flagship styles that were designed to be unlike anything in the U.S. craft beer market currently.
"Designing a new beer often starts by making something novel and compelling, but it can't end there," says Rivera. "To make a great new beer takes time and skill, and we're fortunate to be able to partner with a seventh generation brewer who can draw so deeply from tradition to offer up something that no other brewery could produce, especially in the States."
The first of the two new beers is High Pilsner, which is being dubbed a "Living Luxury Lager" due to its unique brewing process. Most lagers are bottom-fermented and require pasteurization which results in a "dead" beer that must be consumed quickly. High Pilsner is actually top-fermented using Belgian ale yeast and then keg conditioned, which results in a "living," unpasteurized lager which actually improves in flavor over time, contrary to most lagers. The result is a light, easy-drinking 5% pilsner that will be familiar to anyone who enjoys a crisp German or American-style pilsner, but offer more complex, robust flavors than the lagers that are typically available in the United States.
The second beer being introduced is Theresa Tripel Blond, which takes its name from Versele's wife—and the brewery's business brains—Theresa Deroose. It's a golden, full-bodied, effervescent tripel with huge fruit and floral flavors, balanced by citrus and coriander notes from the addition of wheat beer. Designed to be the ultimate "foodie beer", it pairs perfectly with a huge range of dishes and flavors and is finished with classic Belgian secondary fermentation, resulting in a complexity and soft, wine-like carbonation that even non-beer fans appreciate.
Rivera added, "These beers are a labor of love and we think people will sense that when they take their first sip."
Lowlands Brewing Collaborative beers—including the new Theresa Tripel Blonde and High Pilsner—are available now at the group's Café Hollander, Café Benelux and Centraal Grand Café & Tappery locations. Like the group's many other imported beers, each will be served in a signature glass to fit the beers' specific taste profiles. People interested in a free tasting of the new beers can visit the group's Mequon Café Hollander location on Nov. 2, from 5 to 9 p.m.
More information about Lowlands Brewing Collaborative, including the two new beers, can be found at  lowlandsbrewing.com
About Lowlands Group
Lowlands Group owns and operates eight grand cafés in Wisconsin including Café Benelux, Café Bavaria, and Centraal Grand Café & Tappery, as well as five Café Hollanders located on Downer Avenue, the Village in Wauwatosa, Hilldale in Madison, Mequon, and Brookfield. Its European-inspired grand cafés feature from-scratch cooking and impressive, globally-reaching beverage programs. The company prides itself in its passion for cycling, bringing neighborhoods together and giving back to the community. More information can be found at lowlandsgroup.com.
The group also operates the Lowlands Brewing Collaborative; a celebration of beer culture that brings the world's best brewers together to create unique beers available exclusively at the Lowlands Grand Cafés. Learn more at lowlandsbrewing.com.
Mentioned in This Press Release
Recent Press Releases by Lowlands Group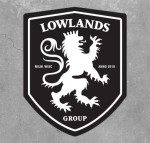 Jul 29th, 2020 by Lowlands Group
Unique and unexpected menu offerings can be found throughout the day at Lowlands Group's Buckatabon Tavern & Supper Club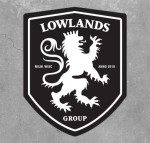 Oct 24th, 2019 by Lowlands Group
Both a continued collaboration with Belgium's Brouwerij Van Steenberge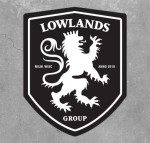 Oct 16th, 2019 by Lowlands Group
The Buckatabon still on track to open early 2020.