Press Release
Lock Your Love at This Year's Bastille Days
East Town Association partners with The Master Lock Company, artists and students on new sculptures
MILWAUKEE, WI – June 26, 2019 – Art, romance and celebration come together this year at Bastille Days with new interactive love locks sculptures sponsored by The Master Lock Company. The three 4'x6' metal sculptures were inspired by the Pont des Arts, a famous bridge in Paris where couples once placed padlocks as a symbol of their love. Festgoers can see this new work of art, located on Jackson St., from July 11-14 at Bastille Days.
"We are so excited to showcase this piece of art inspired by the beautiful love lock tradition that started in Paris," said Emily McElwee, East Town Association executive director. "Because our theme this year is 'MKE Mon Amour,' which translates to 'Milwaukee My Love,' having such a strong symbol of love at the event that attendees can interact with is very fitting."
The sculpture came to fruition through collaboration with local artists Melissa Courtney and Reggie Baylor at Reginald Baylor Studio, as well as students from Bradley Tech High School under the direction of welding instructor Mark Hoedel. The two organizations worked with East Town Association for several months to design and build the sculptures. One key goal of the project was to keep the romantic tradition of the original Paris bridge alive but in a more environmentally friendly way.
"When Reginald Baylor Studios came to us asking if we were interested in working on this project, it was a definite yes," said Mark Hoedel, welding instructor at Bradley Tech High School. "Community projects like this allow our students to take what they learn in class and bring it to life."
Couples, friends and family can lock their love on the new sculptures by purchasing Master Lock® padlocks for $5 from the Bastille Days merchandise booth. Participants can then pen their own personal message on the lock and secure it to the sculpture, tossing the key into the love locks container so the lock cannot be removed. To help spread the love, Bastille Days and Master Lock are donating all proceeds from the padlock sales to Habitat for Humanity.
"It is an honor to have the opportunity to work with Bastille Days to create a memorable experience and work of art for festival attendees to enjoy," said Rebecca Smith, vice president of marketing at The Master Lock Company.
The love locks attraction will be on display during the whole festival, but if you want to lock up your love sooner, visit Bradford Beach from July 6-10. Bastille Days is partnering with Milwaukee County Parks to provide the public a sneak peek of the attraction. Locks cannot be purchased onsite at Bradford Beach, but passerbys are welcome to bring their own to add to the sculpture and kick-off this unique display of love in Milwaukee.
About Bastille Days
Bastille Days is presented by the East Town Association, Inc., a nonprofit downtown business organization. This event serves as the main fundraiser for East Town Association and helps promote the eastern portion of downtown Milwaukee and highlights the many businesses in the area. Bastille Days is sponsored by: Bud Light, Associated Bank, Gruber Law Offices LLC, Saz's Hospitality Group, Lyft, Door Peninsula Winery, Madison Medical, Pepsi, Master Lock, TransDev, EDI and The Plaza Hotel. For more details, visit www.easttown.com.
About The Master Lock Company
The Master Lock Company provides peace of mind and protection where people live, work and play. Founded in 1921, Master Lock is the leading global manufacturer of padlocks and related security products, providing a broad portfolio of innovative mechanical and electro-mechanical security and safety products for consumer, commercial and industrial end users. The Master Lock Company LLC is an operating unit of Fortune Brands Home & Security, Inc., a leading consumer brands company. For more information, visit www.masterlock.com.
Mentioned in This Press Release
Recent Press Releases by East Town Association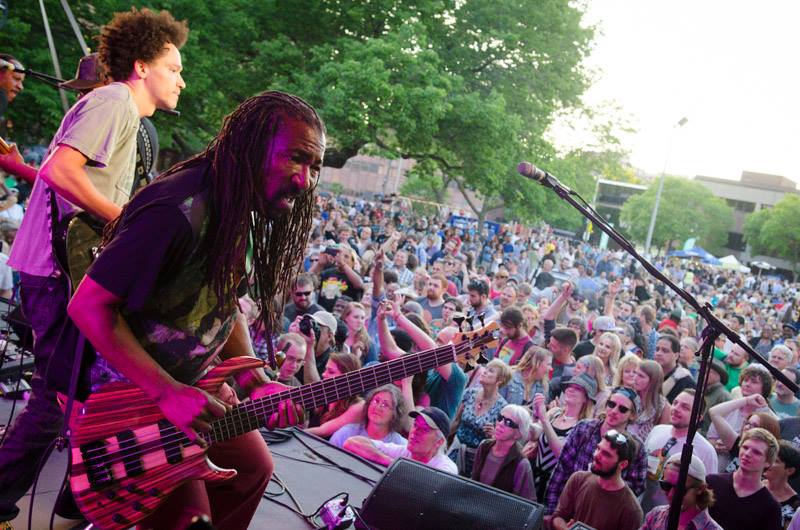 Jun 27th, 2022 by East Town Association
Free summer concert series in Cathedral Square Park 'Jazz's up' this year's Lineup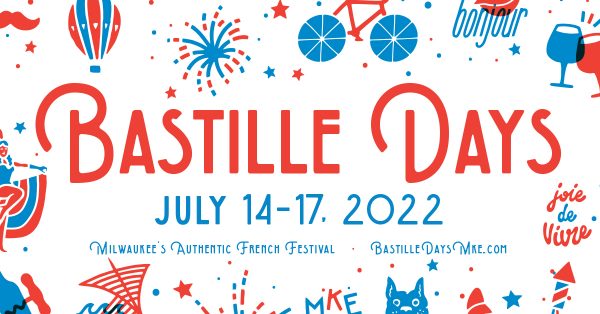 Jun 13th, 2022 by East Town Association
Four-day French festival and museum events bring Joie de vivre back to MKE