Press Release
LISC Milwaukee and Safe & Sound Eager to Host the 69th Crime Prevention Awards on February 1, 2018
While the event is free to attend, we are asking for a $15 donation that will be used towards event expenses.
December 8, 2017 – Milwaukee, WI On Thursday, February 1, 2018, the 69th Annual Crime Prevention Awards will be held at the Wisconsin Club to recognize residents and law enforcement professionals who, through their special contributions to crime prevention, have made the greater Milwaukee area a better place to live and work. Registration is now open! Please visit the LISC Milwaukee or Safe & Sound website to register today. While the event is free to attend, we are asking for a $15 donation that will be used towards event expenses.
The event is organized by LISC Milwaukee and Safe & Sound, two nonprofit organizations dedicated to safe and thriving neighborhoods in the Milwaukee area, in partnership with law enforcement agencies. The event is generously sponsored by AAA Wisconsin and the Salvation Army of Milwaukee County.
The following organizations and individuals will be recognized for their exemplary crime prevention efforts in the community:
AAA Wisconsin Traffic Safety Award to a Community Member will be presented to MilWALKee Walks, chaired by Jessica Wineberg, Program Director for Wisconsin Bike Fed.
The Salvation Army Chaplaincy Program Outstanding Individual Involved in Crime Prevention will be presented to Michael Hupy of Hupy and Abraham, S.C.
Outstanding Block Club will be presented to the 1500 31st and 32nd Street Block Club, led by Martha Cuenca and Maria Carmona.
Outstanding Contributions by a Business or Corporation will be presented to DJ RC DJ Services, LLC, owned by Randal Chavas.
Outstanding Faith Based Organization will be presented to Christ St. Peter Lutheran School and Church.
Outstanding Law Enforcement Professional Contribution will be presented to Police Officer Greg Hunter from the Milwaukee Police Department's Community Outreach & Education Division.
Outstanding Civilian Contribution will be presented to Lucy Hoeft for her work in Milwaukee Police District 2.
AAA Wisconsin Traffic Safety Award to Law Enforcement will be presented to Police Officer Randy Brusso from Milwaukee Police District 5.
Outstanding Community Liaison Officer will be presented to Police Officer Dan Pierce from Milwaukee Police District 7.
Outstanding Greater Milwaukee Partnership will be presented to PeppNation, founded by Brandon Culpepper.
Crime Prevention Advocate Award will be presented to Elizabeth Hammer from the Havenwoods Economic Development Corporation.
LISC MILWAUKEE
LISC (Local Initiatives Support Corporation) Milwaukee helps transform distressed urban neighborhoods into healthy communities of choice and opportunity— great places to work, do business and raise children. LISC mobilizes corporate and philanthropic support on behalf of local neighborhoods, providing them with loans, grants and equity investments, policy support, and the technical and management assistance and networks they need to realize their goals.
SAFE & SOUND
Safe & Sound unites residents, youth, law enforcement and community resources to build safe and empowered neighborhoods. Targeting neighborhoods with high levels of crime and poverty, Safe & Sound Neighborhood Safety Teams work together with residents and community resources to improve safety through 1) cultivating partnerships with law enforcement, 2) organizing residents and 3) nurturing positive youth development. Bridging these connections helps grow collective efficacy that is essential to improving community safety. For more information, please visit safesound.org
Mentioned in This Press Release
Recent Press Releases by Safe & Sound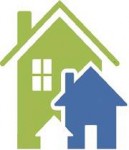 Jun 7th, 2018 by Safe & Sound
A Night to Unite features a cocktail hour, raffle and live auction, dinner, and an awards program.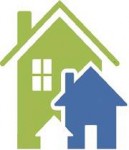 May 14th, 2018 by Safe & Sound
The Inaugural Harambee Community Cleanup will take place from 9 a.m. to noon on Saturday, May 19.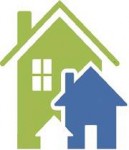 Oct 4th, 2017 by Safe & Sound
The Drug-Free Communities Support Program is the Nation's leading effort to mobilize communities to prevent youth substance use.