Press Release
Light the Hoan Celebrates One Year of Lighting Up Milwaukee
Iconic landmark advances its bright future with new initiatives
MILWAUKEE  – This week, Light the Hoan celebrated one year of lighting up Milwaukee, a milestone since the organization's inception. The event included a presentation by co-founders Michael Hostad and Ian Abston, who spoke of Light the Hoan's achievements and impact.
Since its premier lighting in October 2020, the bridge has been lit in honor of over 80 Milwaukee communities, organizations, causes, and events. In addition to its bigger initiatives, Light the Hoan has united Milwaukee in the day-to-day, supporting efforts and celebrating in the form of bridge lightings for Packers, Brewers, and Bucks games, the 2020 Inauguration, National Women's History Month, International Transgender Day, Sexual Assault Awareness Month, Juneteenth, Black Nite Brawl's 60th Anniversary, Hispanic Heritage Month and much more.
"Light the Hoan has become exactly what we envisioned it would be," said Hostad. "The lights have been a beacon of hope, innovation, change, and community, and we look forward to building on the momentum that has already begun."
At the event, Light the Hoan celebrated a successful inaugural year of their Shine a Light Campaign, which resulted in over $10,000 raised for 11 local nonprofit organizations. The 2022 nonprofit Shine a Light partners were also announced and include the American Lung Association, ArtWorks, Bay View Community Center, CORE El Centro, Love>Hate Project, MACC Fund, Milwaukee Diaper Mission, Pets Helping People, Sculpture Milwaukee, SecureFutures, Urban Ecology Center, and the Wisconsin Hispanic Scholarship Fund & Mexican Fiesta.
The celebration also marked the kickoff of Code the Hoan, a suite of STEM education offerings that will allow students to use the bridge lights as a platform to understand the technology of the lighting system and grasp key principles of coding, in partnership with the Boys & Girls Clubs, SHARP Literacy, Discovery World, MSOE, 88nine Radio Milwaukee, Islands of Brilliance, and others. Phase 1 of Code the Hoan will launch in February of 2022, and will feature a traveling curriculum, complete with a scale model of the lit Hoan Bridge built by MSOE students, that will move from school to school across Milwaukee.
In the spirit of new innovation, Light the Hoan also revealed its renewed fundraising effort to light the east side of the Hoan Bridge in the summer of 2022. Approximately $1.4 million is needed to fund the lights and installation.
"We are thankful to Milwaukee for sharing in our moments of hardship and triumph. Our hope is to keep our focus on Milwaukee, ultimately making this lit asset a community asset," said Abston.
Mentioned in This Press Release
Recent Press Releases by Light the Hoan

Nov 17th, 2021 by Light the Hoan
Iconic landmark advances its bright future with new initiatives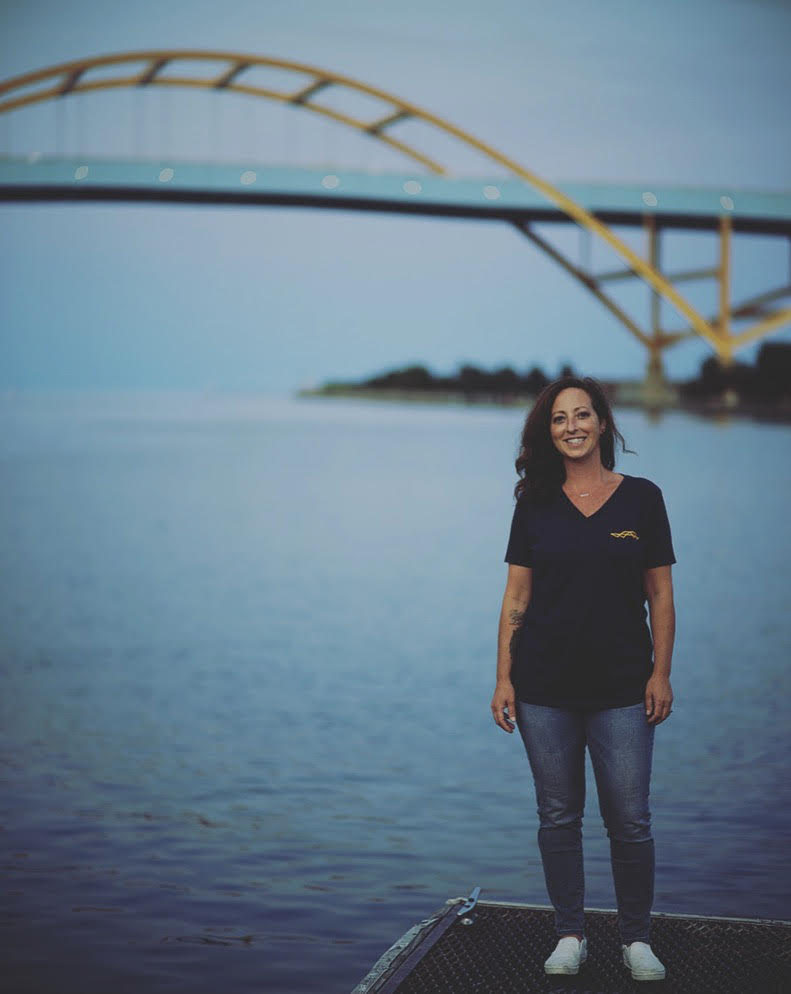 Aug 16th, 2021 by Light the Hoan
Melissa Thornton Kuykendall joins the Light the Hoan Team

Jul 26th, 2021 by Light the Hoan
Local interns compete to design a light show that best reflects their company