Press Release
Judge Albert Diaz to present Marquette Law School's Hallows Lecture
Judge Albert Diaz of the U.S. Court of Appeals for the Fourth Circuit will present "Life Tenure on the Bench: Virtue or Vice?"
MILWAUKEE – Judge Albert Diaz of the U.S. Court of Appeals for the Fourth Circuit will present "Life Tenure on the Bench: Virtue or Vice?" for Marquette Law School's Hallows Lecture on Wednesday, March 2, at 4:30 p.m. in Eckstein Hall, 1215 W. Michigan St.
From the beginning of the 2016 presidential election campaign, the judiciary has been a frequent topic. On matters from the appropriateness of litmus tests for judicial nominees to the appropriate breadth of judicial power, the candidates and the pundits have had much to say. Among the questions: How long should a judge serve? The spectrum of concerns runs from those who decry the lack of independence allegedly wrought by big-money judicial election campaigns to those who chafe under what they view as unchecked judicial power.
Seating is limited; registration is available online.
Judge Diaz has served on the U.S. Court of Appeals for the Fourth Circuit since 2010. His prior judicial work includes service on the state trial bench in North Carolina and on the Navy–Marine Corps Court of Criminal Appeals. He previously worked as a prosecutor and in private practice. Judge Diaz holds a bachelor's degree in economics from the University of Pennsylvania and graduate degrees from New York University (law) and Boston University (business). He served in the United States Marines and is a native of Brooklyn.
The annual Hallows Lecture remembers E. Harold Hallows, a Milwaukee lawyer and distinguished member of the faculty of Marquette University Law School for 28 years and a Justice of the Wisconsin Supreme Court from 1958 until his retirement as Chief Justice in 1974.
Through public programming such as the Marquette Law School Poll, debates featuring candidates in significant political races, "On the Issues with Mike Gousha" conversations with newsmakers, public lectures by leading scholars and conferences on significant issues of public importance, the Law School serves as the region's leading venue for serious civil discourse about law and public policy matters.
Mentioned in This Press Release
Recent Press Releases by Marquette University
Dec 14th, 2017 by Marquette University
RWJF announces the fifth and final cohort for innovative program
Dec 12th, 2017 by Marquette University
The legislation would create a $500 million fund to support private sector industry groups who are looking to help their member companies grow their industrial clusters/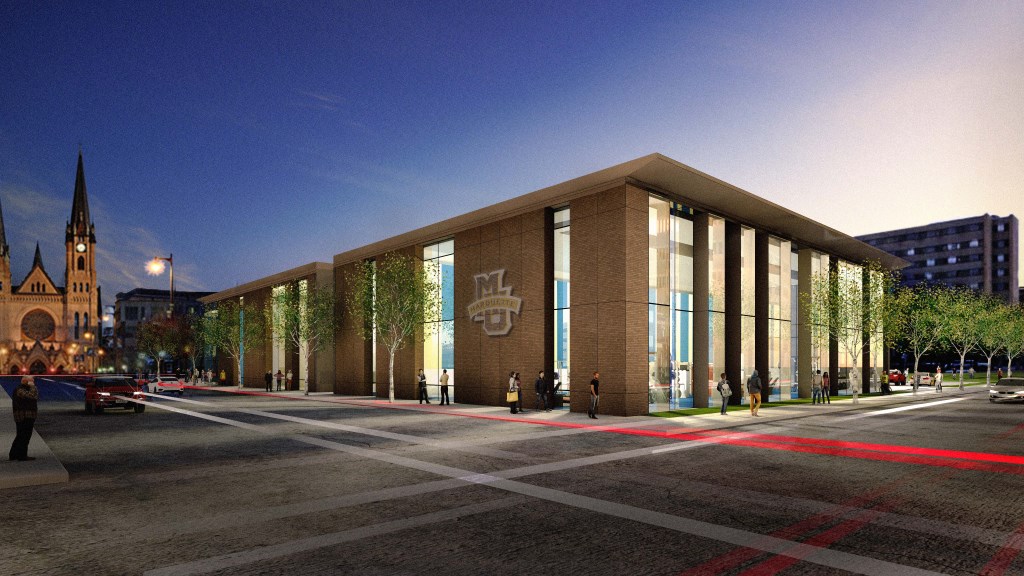 Dec 11th, 2017 by Marquette University
The center will be located near the southwest corner of W. Wells and N. 12th streets.