Press Release
'it gets better' Stage Production From Gay Men's Chorus of Los Angeles (GMCLA) Boldly Reaches Out To Milwaukee Youth With March 2nd Engagement
Week-long local community dialogues and school outreach begin February 25
(MILWAUKEE – JANUARY 17, 2014) – As part of a changing tide across the U.S. towards tolerance and acceptance of LGBT people, the Marcus Center for the Performing Arts and the Cream City Foundation will welcome the Gay Men's Chorus of Los Angeles (GMCLA) to Uihlein Hall on Sunday, March 2 at 7:00 p.m. for a special production of it gets better, a co-production of Speak Theater Arts and the It Gets Better Project. The performance will be the culmination of a weeklong residency in Milwaukee area schools and community-wide outreach events that are focused on ending bullying and encouraging a conversation about LGBT rights and the climate for LGBT individuals in the community.
The it gets better production is a performing arts response to the difficult issue of bullying, one of the most challenging issues among today's young adults and adolescents. From February 25 through March 2, Milwaukee will become a place of thoughtful discourse and learning when the company artists will visit schools and facilitate community dialogue toward reducing bullying and helping to ensure that all young people grow up in a safe, supportive climate.
Community partners on the project currently include Associated Bank, Baird, Cream City Foundation, Northwestern Mutual Foundation, Rockwell Automation and United Way.
The It Gets Better Project was founded in September 2010, when the first It Gets Better video was uploaded to YouTube, igniting a worldwide phenomenon. That video offered a desperately needed message of hope to lesbian, gay, bisexual and transgender (LGBT) youth. It urged them to tough it out through the bullying and other challenges that confronted them in their teenage years, and described the positive future they could experience as adults. It told them that no matter how difficult things may be today, "it gets better." The team at the It Gets Better Project is thrilled to collaborate yet again with the Gay Men's Chorus of Los Angeles in bringing the It Gets Better message to the stage.
Tickets go on sale this Sunday, January 19 at 12:00 pm and are $20 for general public and $10 for students. Tickets can be purchased at the Marcus Center Box Office located at 929 North Water Street, Downtown Milwaukee, by phone at 414.273.7206 or at MarcusCenter.org or Ticketmaster.com.
The Marcus Center is also looking for singers of all voice types to join in a special featured section of the performance. This will be a powerful collaboration between IGB company artists and community singers culminating in a critical on-stage performance in the it gets better production. Singers interested in participating may email our community choir coordinator Tim Ruf at Tim_ruf@sbcglobal.net.
To learn more about the performance and the week of activities please visit: http://www.marcuscenter.org/show/it-gets-better/
ABOUT THE MARCUS CENTER FOR THE PERFORMING ARTS
The Marcus Center for the Performing Arts is owned and partially funded by Milwaukee County.  The Marcus Center has been the premier entertainment destination for Milwaukee and Wisconsin since 1969.  It provides the setting for outstanding cultural experiences, where the arts come to life for current and future generations.  Located in the heart of the Downtown Theater District, the Marcus Center is a community facility that offers live performance of opera, ballet, children's theater, symphony and first-class national touring productions.  For more information on Marcus Center Presents Series, visit the Marcus Center website at www.MarcusCenter.org.
About Gay Men's Chorus of Los Angeles (GMCLA)
Now in its 35th Season, Gay Men's Chorus of Los Angeles has built an international reputation for musical excellence while remaining deeply rooted in service to the community. Hailed as "one of the last important links to a glorious tradition in music," GMCLA has over 200 singing members, a full-time professional and artistic staff, and tours internationally. They have released 13 albums, commissioned over 300 new works and arrangements and appear frequently on national TV, including an appearance on last year's Academy Awards. Chorus members donate over 60,000 volunteer hours annually to make their mission of musical excellence and community partnership a reality. They have performed for 2 sitting US Presidents, sung with award winning guests such as Stephen Schwartz, Melissa Manchester, LeAnn Rimes, Jerry Herman and Jennifer Holliday in venues from the House of Blues to Walt Disney Concert Hall. GMCLA's Alive Music Project (AMP) brings music education and anti-bullying workshops to Los Angeles schools; their youth chorus, Outside Voices, is a safe space for youth 14 & up to express themselves musically and gain valuable performance experience in GMCLA productions.  GMCLA's original musical, it gets better (a partnership with the It Gets Better Project) tours the US, giving hope and support to LGBT youth and furthering their mission to change hearts and minds through the power of music. www.gmcla.org
About the It Gets Better Project
The It Gets Better Project began in September, 2010, when syndicated columnist and author Dan Savage created a YouTube video with his partner, Terry Miller, in response to a number of students taking their own lives after being bullied in school. Two years later, the It Gets Better Project is a worldwide movement, inspiring more than 50,000 user-created videos viewed more than 60 million times. People representing all ages, races, religions, nationalities, gender identities and sexual orientations have shared their 'it gets better' stories, with submissions from President Barack Obama, Secretary of State Hillary Clinton, Rep. Nancy Pelosi, Adam Lambert, Anne Hathaway, Colin Farrell, Ellen DeGeneres, Suze Orman, the employees of The Gap, Google, Facebook, Pixar, and many more. The Project makes creative use of all forms of media to share these stories, it collaborates with partner organizations to improve the lives of LGBT youth, and it supports a growing network of international affiliates working to bring the 'it gets better' message to communities around the world and to connect LGBT youth with the resources they need. www.ItGetsBetter.org
About Speak Theater Arts
Speak Theater Arts is a Los Angeles-based theater company best known for their critically acclaimed original work N*GGER WETB*CK CH*NK. The company strives to invite new audiences to the live theater experiences through engaging, timely work created collaboratively by a team of dynamic multimedia artists and performers. In 2009, GMCLA collaborated with STA for an acclaimed world premiere staging of The Laramie Project: Ten Years Later, An Epilogue which integrated live music performances by the Chorus. www.speaktheaterarts.com.
Mentioned in This Press Release
Recent Press Releases by Marcus Performing Arts Center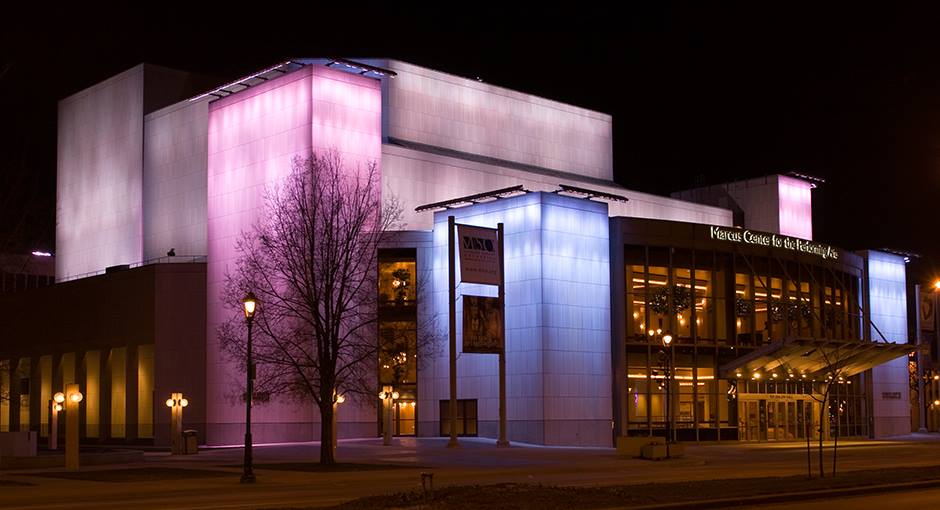 Feb 14th, 2020 by Marcus Performing Arts Center
Company members of DISNEY'S THE LION KING will present a ONE NIGHT ONLY cabaret performance to benefit Vivent Health and Broadway Cares/Equity Fights AIDS.