Press Release
In Wisconsin, Blacks Six Times More Likely than Whites to be Arrested for Marijuana Possession, Despite Equal Usage Rates
Wisconsin Ranks Fifth in Nation for Highest Racial Disparities, According to New Report by American Civil Liberties Union
According to a new report by the American Civil Liberties Union, Blacks were arrested for marijuana possession at six times the rate of whites in Wisconsin in 2010, despite comparable marijuana usage rates.
The report, Marijuana in Black and White: Billions of Dollars Wasted on Racially Biased Arrests, released today, is the first ever to examine state and county marijuana arrest rates nationally by race.
Wisconsin ranked fifth in the nation for highest racial disparities in marijuana possession arrests in 2010, the report found. Between 2001 and 2010, disparities in Wisconsin increased by more than 150 percent. Only two other states had a higher increase in racial disparities during this period.
"The war on marijuana has disproportionately been a war on people of color," said Ezekiel Edwards, Director of the Criminal Law Reform Project at the ACLU and one of the primary authors of the report. "State and local governments have aggressively enforced marijuana laws selectively against Black people and communities, needlessly ensnaring hundreds of thousands of people in the criminal justice system at tremendous human and financial cost."
In Wisconsin, the counties with the largest racial disparities in marijuana possession arrests were Dane, Rock and Brown. In 2010 in Dane County, Blacks were arrested at more than six times the rate of whites, even though Blacks constitute only 5.2 percent of Dane County's population.
Statewide, police made nearly 16,000 arrests for marijuana possession in 2010, and marijuana possession rates accounted for more than 60 percent of all drug arrests. In the past 10 years, marijuana possession arrest rates have risen 3.4 percent in Wisconsin and the racial disparities among such arrests have increased by more than 150 percent.
In 2010 Wisconsin spent at least $15.63 million and as much as $73.1 million enforcing marijuana laws, despite the fact that a majority of Americans now support marijuana legalization. Nationally, states spent an estimated $3.61 billion enforcing marijuana possession laws in 2010.
"Aggressive policing of marijuana causes serious harm in minority communities, in addition to being a waste of time, money and police resources," said Chris Ahmuty, executive director of the ACLU of Wisconsin. "When people are arrested for possessing even tiny amounts of marijuana, they can be disqualified from public housing and student financial aid, lose their job, lose custody of their child, and be deported."
Key national findings from the report include:
Arrests Rates
Nationwide, between 2001 and 2010, there were 8.2 million marijuana arrests. Eighty-eight percent, or more than 7 million, of these arrests were for possession (versus for sale and distribution). In 2010, there were more than 889,000 marijuana arrests — 300,000 more than arrests for all violent crimes combined that year. This means one marijuana arrest every 37 seconds. More than 780,000 of those arrests were for possession.
Race Disparities
Nationwide, a Black person was more than 3.7 times more likely to be arrested for marijuana possession than a white person, despite comparable usage rates.
In the states with the worst disparities, Blacks were on average more than six times as likely to be arrested for marijuana possession as whites. And, in counties with the worst disparities, Blacks were more than 10, 15 and even 30 times more likely to be arrested.
The racial disparities exist in all regions of the United States, as well as in large and small counties, cities and rural areas, and in high- and low-income communities. Disparities are also consistently high whether Blacks make up a small or a large percentage of a county's overall population.
The ACLU of Wisconsin is calling for Wisconsin to legalize, regulate and tax marijuana, which would eliminate unfair racially- and community-targeted enforcement of marijuana laws. Taxing and regulating marijuana would also save millions of dollars currently spent on enforcement while raising millions more in revenue, which could be invested in community and public health programs, including drug treatment. If legalization is not possible, the ACLU of Wisconsin recommends depenalizing marijuana possession by removing all civil and criminal penalties; or, if depenalization is not possible, decriminalizing low-level marijuana possession, so that it becomes a civil offense. Finally, if decriminalization is not possible, the ACLU of Wisconsin suggests deprioritizing police and prosecutorial enforcement of marijuana possession laws.
In the report, the ACLU also urges lawmakers and law enforcement to reform policing practices, including ending racial profiling as well as unconstitutional stops, frisks, and searches, and also to reform state and federal funding streams that incentivize police to make low-level drug arrests.
Mentioned in This Press Release
Recent Press Releases by American Civil Liberties Union of Wisconsin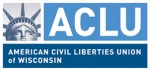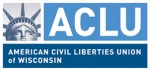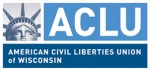 Dec 9th, 2019 by American Civil Liberties Union of Wisconsin
"We are pleased with the decision by the Menomonee Falls School board to end the perpetuation of negative and damaging stereotypes about indigenous people through the use of a racist mascot."