Press Release
HRC Releases LGBT Equality Scores of Wisconsin Companies in 2016 Corporate Equality Index
The Human Rights Campaign Foundation (HRC), the nation's largest lesbian, gay, bisexual, and transgender (LGBT) civil rights organization, today released the 2015 Corporate Equality Index
WASHINGTON – The Human Rights Campaign Foundation (HRC), the nation's largest lesbian, gay, bisexual, and transgender (LGBT) civil rights organization, today released the 2015 Corporate Equality Index, an annual report assessing LGBT inclusion in major companies and law firms across the nation, including 15 in Wisconsin.
Corporate America, propelled by HRC and its foundation's annual Corporate Equality Index (CEI), has led the way on LGBT inclusion for more than a decade. As the national benchmarking tool on corporate policies and practices related to LGBT workplace equality, the 2016 CEI unveiled that a record 407 businesses – spanning nearly every industry and geography — earned a top score of 100 percent and the coveted distinction of "Best Places to Work for LGBT Equality."
That record  number of perfect scores was achieved despite demanding new criteria requiring that companies with global operations extend non-discrimination protections for their LGBT workers worldwide.
In total, 851 companies were officially rated in the 2016 CEI, up from 781 in the 2015 report. The report also unofficially rated 176 Fortune 500 companies, which have yet to respond to the CEI survey about their LGBT policies and practices. The average score for companies and law firms based in Wisconsin is 88 percent. Of the 15 companies ranked, 7 earned 100 percent and 4 earned 90 percent or above and 1 earned 80 percent or above.
| | |
| --- | --- |
| Employer Name | 2015 CEI Rating |
| American Family Insurance Group | 100 |
| Foley & Lardner LLP | 100 |
| | 100 |
| Northwestern Mutual Life Insurance | 100 |
| Quarles & Brady LLP | 100 |
| Rockwell Automation Inc. | 100 |
| S.C. Johnson & Son Inc. | 100 |
| Robert W. Baird & Co. Incorporated | 95 |
| Alliant Energy Corp. | 90 |
| CUNA Mutual Insurance Group | 90 |
| Michael Best & Friedrich LLP | 90 |
| Drinker Biddle & Reath LLP | 80 |
| Johnson Controls Inc. | 60 |
| Kohl's Corp. | 60 |
| | 60 |
"Corporate America has long been a leader on LGBT equality, from advocating for marriage equality to expanding essential benefits to transgender employees," said HRC President Chad Griffin. "But this year, many leading U.S. companies have broken new ground by expanding explicit non-discrimination protections to their LGBT workers around the globe. They've shown the world that LGBT equality isn't an issue that stops at our own borders, but extends internationally."
Despite this progress and a new global commitment, there is much work left to be done in places and in companies where LGBT workers still face significant obstacles.
"While support for LGBT workers is growing in the U.S. and around the world, too many companies still fail to guarantee basic, vital workplace protections that allow employees to bring their full selves to work," Griffin said. "That continues to create barriers for LGBT people, especially for transgender people, who face high rates of unemployment and discrimination in hiring. These companies should look to the example set by global corporate leaders as a path forward to achieving LGBT equality for all workers, no matter where they live."
Key national findings contained in the 2016 CEI:
407 companies earned a 100 percent in the 2015 CEI, up from 366 in the 2015 report.
511 companies participating in this year's CEI now offer transgender workers at least one health care plan that has transgender-inclusive coverage. That's a 150 percent increase since 2012, when the CEI first included trans-inclusive health care as a requisite for companies to receive a perfect score;
Gender identity is now part of non-discrimination policies at 75 percent of Fortune 500 companies, up from just 3 percent in 2002;
More than 330 major employers have adopted supportive inclusion guidelines for transgender workers who are transitioning.
And 176 Fortune 500 companies were given unofficial scores based on publicly available information
Just as the CEI has successfully steered the country's top corporations, law firms and their influential leaders toward breaking new ground in workplace equality — from enacting LGBT non-discrimination policies to extending same-sex partner benefits — it has also helped companies move toward full inclusion for their transgender employees.
The CEI rates companies and top law firms on detailed criteria falling under five broad categories:
Non-discrimination policies
Employment benefits
Demonstrated organizational competency and accountability around LGBT diversity and inclusion
Public commitment to LGBT equality
Responsible citizenship
The full report, including a searchable employer database is available online at  www.hrc.org/cei.
Mentioned in This Press Release
Recent Press Releases by Human Rights Campaign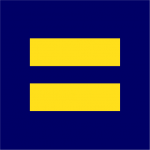 Jan 7th, 2019 by Human Rights Campaign
Wisconsin is one of 28 states without explicit non-discrimination protections on the basis of gender identity.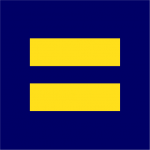 Nov 19th, 2015 by Human Rights Campaign
AB 469 puts trans students in harm's way and puts school districts in conflict with federal law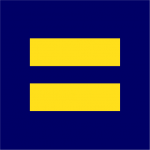 Nov 18th, 2015 by Human Rights Campaign
The Human Rights Campaign Foundation (HRC), the nation's largest lesbian, gay, bisexual, and transgender (LGBT) civil rights organization, today released the 2015 Corporate Equality Index