Press Release
Harley-Davidson Museum steps on the gas for its special summer exhibit
Drag Racing: America's Fast Time opens June 17
MILWAUKEE – May 18, 2015 – The year of racing at the Harley-Davidson Museum® continues to burn rubber this summer when Drag Racing: America's Fast Time blows open its doors on June 17. Hot on the heels of the Museum's earlier exhibit openings – Racing Machines from the KR to the XR and Photos from the Flat Track – Drag Racing will go under the hood with the mad scientists of speed to see just how much blood, sweat and elbow grease hot rodders pour into their machines, two wheels or four, in their race against time.
Housed in the 10,000-square-foot Garage, one of the Museum's special event spaces, the exhibit will explore drag racing's humble roots on the back roads and airport runways of post-World War II America to the raceways of today, where Top Fuel machines hit speeds in excess of 320 mph in a quarter-mile.
The exhibit will also explore how drag racing has permeated pop culture, weaving its way into movies, toys, and so much more as Americans' fascination with speed has exploded. Storied gassers and hot rodders like Stone, Woods, and Cook's Swindler B; Don Garlits' Swamp Rat 13; and Chet Herbert's Harley-Davidson, The Beast, will give race fans the chance to get up close and personal with these aces of asphalt. Artwork from legendary artists such as Ed "Big Daddy" Roth and Von Dutch will also grace The Garage walls.
Photos of select exhibit materials can be found here. Additionally, a Spotify playlist, which includes music that will play during the exhibit's run, can also provide an auditory preview of Drag Racing: America's Fast Time.
The campus at the Harley-Davidson Museum will be buzzing all summer long with activities, events and programming built for those who have a need for speed.
Supporting Events
Visit h-dmuseum.com for event and ticket information.
 Special Exhibit Opening Sneak Peek Bike Night
Thursday, June 16, 2016
5 – 9 p.m.
The public is invited to come meet the AMA Pro Flat Track Motorcycle Drag Race Team Vance & Hines at the Harley-Davidson Museum Bike Night in celebration of the Drag Racing: America's Fast Time special exhibit opening. Vance & Hines founders, Terry Vance and Byron Hines shared a passion for the quarter mile from the early days of motorcycle drag racing. They also shared a vision and used their unrivaled achievements in racing to build a brand that would unmistakably stand for quality and performance. In addition to the appearance by Vance & Hines, the Museum Plaza will echo with the sounds of Hugh Masterson. Meet the legends, take in the eye candy at Bike Night and then make tracks to see every inch of Drag Racing: America's Fast Time.
Meet Racing Legends Jay Springsteen & Scott Parker
June 4 
Meet Harley-Davidson racing legends Jay Springsteen and Scott Parker in the H-D Museum between 10 a.m. – noon and 2 – 4 p.m. Springsteen has been a major figure on the track since bursting onto the scene in 1975 when he earned the American Motorcyclist Association Rookie of the Year award. That remarkable first season was followed by three consecutive AMA Grand National Championships. Parker, a long-time rival of Springsteen's, is the all-time winningest rider in AMA Pro Flat Track history, having notched nine titles and 94 national wins. Hear stories from the track, get autographs, and explore the special summer exhibit, Racing Machines from the KR to the XR. Museum admission required. Fans of the duo should make reservations for Lunch with the Legends (June 4, noon-1:30 p.m. at MOTOR Bar & Restaurant). Join us for an exclusive lunch with Scott Parker and Jay Springsteen. $65 per person. Includes H-D Museum racing T-shirt.
Great Northern Distilling Cocktail Dinner
JUNE 15, 5:30 p.m. doors, 6 p.m. dinner
MOTOR® Bar & Restaurant at the Harley-Davidson Museum
One of the best things about a Wisconsin summer is enjoying the warm weather with friends while partaking in food and drinks. Add in an evening at MOTOR Bar & Restaurant with Great Northern Distilling handcrafted Wisconsin spirits and you have the recipe for a truly memorable evening. Reservations are $59.95 and include an H-D Museum ticket. H.O.G® member reservations are $49.95 and do not include a Museum ticket (H.O.G. members receive free Museum access). Make your reservation at MOTOR or call (414) 287-2778. Reservations are required. No refunds. Tax and gratuity not included in ticket prices.
Father's Day at the H-D Museum
June 19, 9 a.m. – 6 p.m.
This Father's Day, make memories that last a lifetime at the Harley-Davidson Museum. We've got everything you need to create a legendary experience for dear old Dad. The H-D Museum honors dads and grandfathers by offering free admission* on Father's Day. Forget the necktie and don't even think about making dad fire up the grill. Give him an unforgettable experience at the H-D Museum and MOTOR® Bar & Restaurant. Of course, The Shop is also your source for exclusive Harley-Davidson Museum merchandise and clothing.
*Free admission for dad with a paid adult admission.
Thursdays 3 p.m.; Sundays 11 a.m.
Get an authentic taste of American history and culture on Harley-Davidson Museum's Bikes Brats & Beer Tour, offered in partnership with Milwaukee Food & City Tours®. The Bikes Brats & Beer tour kicks off with a guided tour of the Museum where you'll learn the history behind this global icon. Next, hop aboard the Museum shuttle for stops at the Wisconsin Cheese Mart and a local craft brewery. The three-and-a-half hour tour is available all summer long on Sundays at 11 a.m. and Thursdays at 3 p.m.
Through mid-September
5 p.m. every Thursday
Grab your bike. Join other riders for music, fun and plenty of eye candy. Enjoy food and drink specials inside and outside MOTOR, including MOTOR Bike Night specials all season long. June and July Bike Night events include:
June 2:               MotoAmerica AMA Pre-Party & Ticket Giveaway – by Road America
June 9:               Rockerbox Motorfest (AHRMA) Pre-Party & Ticket Giveaway – by Road America
June 16:             Drag Racing: America's Fast Time special exhibit opening celebration – Featuring live music from Hugh Masterson
June 23:             Military Appreciation Bike Night with Combat Vets Nationals Celebration – Featuring live music from Black Top Kings
June 30:             Bike Night with Harley-Davidson merchandise giveaways
July 7:                Wild Ones Weekend Kick Off Bike Night – with Vintage Cars & Pin-Up Girls
July 14:              First Responders Appreciation Bike Night – Featuring live music from Rebel Grace
July 21:              Bike Night – WI State Fair Street Team & Ticket Giveaway
July 28:              Bike Night with H-D Merchandise Giveaways
BBQ & Blues at MOTOR Bar & Restaurant
Every Saturday, through September
AYCE special: 5 – 9 p.m.
Blues music: 5:30 – 8:30 p.m.
MOTOR will roll out the orange carpet for the perfect pairing of good food and live music, bringing together two true American classics: Blues music and all-you-can-eat BBQ. For just $19.95, diners can have their fill of MOTOR's famous hickory-smoked BBQ chicken, pulled pork, smoked brisket and grilled sausage links – all four is a great start – or add on AYCE Memphis-style dry-rubbed ribs for only $5 more. Guests can enjoy the best in true American blues music from nationally known musicians – with no cover charge.
Ongoing Exhibits and Displays
Race Day: Photos from the Flat Track, through Sept. 5
This Bridge Gallery photo exhibit features dozens of images from flat track racing's preeminent photographer, Dave Hoenig, as he takes guests down to pit row and into the grandstands to document the thrills and chills of life in the fast lane. Hoenig has captured more than 1,000 races in his career, keeping his lens trained on the pageantry, emotion and camaraderie of a day at the track.
Racing Machines from the KR to the XR
The Museum's Design Lab, which recently underwent a renovation, focuses on the role Harley-Davidson's hardscrabble engineering team played in creating the legendary bikes that would dominate the racetracks of the 1950s, '60s and '70s. This exhibit shows how man and machine have combined to make Harley-Davidson Racing a king and the winner's circle its throne.
Additionally, the Museum lobby features a newly acquired 1947 WR Harley-Davidson racer believed to be one of only 20 made. The bike was also discovered to have Wisconsin ties, as legendary racer Ray Tursky of Madison owned it.
The Museum is also pleased to show off two of its newest acquisitions as both a 1901 engineering drawing for a "bicycle motor" by William S. Harley and a 1904 promissory note signed by Walter and Arthur Davidson have recently been installed. The artifacts shed even more light on the early history of the Harley-Davidson Motor Company.
About the Harley-Davidson Museum
The Harley-Davidson Museum is located at 400 W. Canal St. in Milwaukee and provides a glimpse of American history and culture like you've never seen it before – through the lens of Harley-Davidson Motor Company. The Museum, a top destination in Milwaukee and the state of Wisconsin, is open year-round and attracts hundreds of thousands of visitors to the area each year. The 20-acre campus offers abundant and free parking, and includes MOTOR® Bar & Restaurant and The Shop. For more information on the Museum's galleries, exhibits, special events, tickets and more, visit h-dmuseum.com.
Mentioned in This Press Release
Recent Press Releases by Harley-Davidson Museum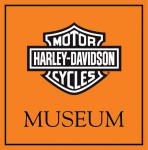 Mar 3rd, 2020 by Harley-Davidson Museum
Check out the official Mama Tried Pre-Party and join John McGivern as he brings a special screening of "Around the Corner" to campus.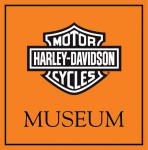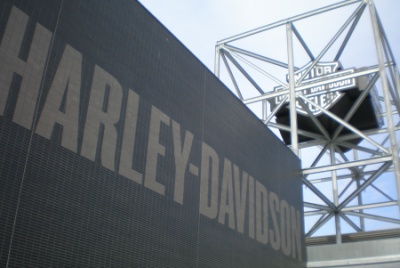 Jan 15th, 2020 by Harley-Davidson Museum
The return of Milwaukee Museum Week, Monster Jam drivers and more events and displays make this the perfect time to visit the crossroads of 6th & Canal.