Press Release
Harbor District Riverwalk Joines the High Lines Network of Infrastructure Reuse Projects
The Harbor District Riverwalk is one of 15 New Members, Broadening the Diversity of the Network of Projects across North America
Milwaukee, WI, June 29, 2020 – The Harbor District Riverwalk announces today that it is one of 15 new members of the High Line Network, a community of nonprofit infrastructure reuse leaders. Since its start by High Line co-founder and Executive Director Robert Hammond in 2016, the Network has grown from an initial group of 11 leaders to now include 39 projects, showing the growing trend of transforming underutilized and abandoned infrastructure into new urban landscapes. Redefining what a park can be, these hybrid spaces are also public squares, open-air museums, botanical gardens, social service organizations, walkways, transit corridors, and more. Members of the Network also commit to building truly equitable spaces for their communities.

Bringing together projects across different regions and stages of development, the Network provides leaders of these spaces the opportunity to share ideas and practical strategies on improving urban wellbeing. New members bring more gender, racial, geographic, and organizational diversity than ever before to the Network, including La Mexicana Park in Mexico City, the first Mexico-based project, and Destination Crenshaw in Los Angeles, which celebrates a 200+ year history of Black activism through art and cultural placemaking.

In Milwaukee, the Harbor District Riverwalk opens up an industrial waterfront that has long been off-limits to its neighbors for new public access. The Riverwalk will create recreational opportunities in a dense, diverse neighborhood that is under-served for park space. The project showcases innovative strategies to create habitat and improve ecological function within an urban environment, as well as collaborative financing structures that ensure that redevelopment benefits are reinvested into community spaces.

New members were selected through the Network's first-ever open call this spring, in response to a growing recognition of the infrastructure reuse field as a powerful tool for increasing public green spaces across urban cities. Infrastructure reuse projects can bring tremendous and much-needed social, health, environmental, and economic benefits, and new members were chosen based on their commitment to building the Network's leadership to address these goals across North America. The High Line Network provides both practical implementation support and inspiration for members to build these positive impacts for as many people as possible, especially longtime residents of their neighboring communities.

"Harbor District staff are excited to join such an inspirational group of projects," says Harbor District executive director Lilith Fowler. "We look forward to learning from their great work around the country, and using this opportunity to showcase the wonderful things happening here in Milwaukee."

"I'm particularly thrilled that our new members bring exceptional experience on equity and equitable development. They will contribute greatly at this critical time to our collective ability to address health, social, and other inequities in the Black and Brown communities many of us serve. The Network will continue to support and challenge members to drive actively towards dismantling the impacts of historic racist policies and systems", states Asima Jansveld, Vice President of the High Line Network.

New projects bring new and diverse voices to the Network, including its first member from Mexico and the second Canadian project, as well as further diversity across the United States. They also all bring significant expertise and experience addressing equity to the learning community.

A full list of all members in the High Line Network can be found at network.thehighline.org/projects/
SUPPORT
The High Line Network is supported by The JPB Foundation. Harbor District, Inc. receives operating support from the Brico Fund, the Fund for Lake Michigan, and the Rockwell Automation Foundation. The Harbor District Riverwalk is supported by the City of Milwaukee, private property owners, and Business Improvement District 51.
ABOUT THE HIGH LINE NETWORK
Presented by the High Line, the High Line Network is a group of infrastructure reuse projects—and the people who help them come to life. As cities become denser and land for traditional parks becomes more scarce, residents are finding creative ways to bring greenspace to their neighborhoods. Projects in the High Line Network transform underutilized infrastructure into new urban landscapes. Redefining what a park can be, these hybrid spaces are also public squares, open-air museums, botanical gardens, social service organizations, walkways, transit corridors, and more.
For more information about the High Line Network, please visit network.thehighline.org.
ABOUT THE HARBOR DISTRICT RIVERWALK
Plans to extend Milwaukee's downtown Riverwalk south into the Harbor District are the result of public input into the Harbor District Water and Land Use Plan. Following the adoption of the plan by the City of Milwaukee Common Council in early 2018, Harbor District, Inc. (HDI) and the City of Milwaukee Department of City Development (DCD) worked with waterfront property owners to create and approve the Harbor District Riverwalk Site Plan Review Overlay Zone in late 2018. This overlay zone ensures that waterfront properties within the zone that redevelop are required to include a public Riverwalk section. DCD and HDI then engaged Site Design Group to develop design standards for the Harbor District Riverwalk, which were approved by the City of Milwaukee in May 2020.
The first public access point on the Harbor District Riverwalk was completed in 2019 with the opening of Harbor View Plaza at the east end of Greenfield Avenue. The first section of Harbor District Riverwalk on private property is under construction now as part of the Michels Corporations' R1VER development at 1st & Becher. The Harbor District Riverwalk is expected to expand quickly in the coming years with several private waterfront developments in the works. Planning and design of a three-quarter mile section of Riverwalk adjacent to a new North American headquarters for Komatsu Mining Corp will begin in 2021. The Harbor District Riverwalk has the potential to connect surrounding neighborhoods to the long off-limits waterways of the Kinnickinnic River and Inner Harbor, provide public green space to near south side residents, and highlight Milwaukee's working waterfront and marine industries.
For more information on the Harbor District Riverwalk, visit https://harbordistrict.org/projects/riverwalk/.
Mentioned in This Press Release
Recent Press Releases by Harbor District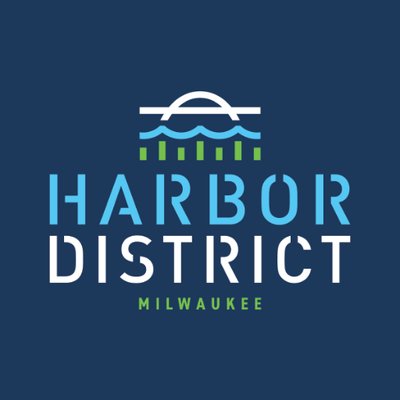 Jul 10th, 2020 by Harbor District
The Harbor District Riverwalk is one of 15 New Members, Broadening the Diversity of the Network of Projects across North America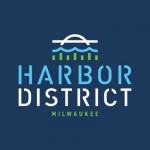 Sep 3rd, 2019 by Harbor District
The festival will take place in and around Harbor View Plaza, a new public space opened just this summer